WERTHER
opera by Jules Massenet
About Performance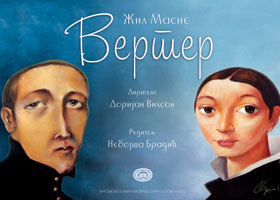 VERTHER - A NOVEL AND AN OPERA
In his autobiography From my life, Goethe, a great German poet, wrote about his Werther: "The impact of this book was great, in fact it was enormous, principally because it appeared at just the right time. And as a slight spark is necessary to initiate the explosion of a giant bomb, reaction among the audience was strong as an explosion because young people had already become painfully aware of their inabilities …"
The whole generation was delighted with the novel. Young men were dressed in Werther's manner: blue frock coats and yellow vests. Werther provoked more suicides than did the most beautiful woman, stated French poetess Madame de Stahl. Character of Werther includes many autobiographical elements; Goethe found inspiration for Werther in destiny of his friend, Wilhelm Jerusalem, who committed suicide after an unhappy love. Werther appeared in the literary epoch known in history of German literature as Sturm und Drang, the time in which progressive people raised their voices against feudalism, provincial spirit and puritanism. Jules Massenet, a French composer, who was above all love poet, was inspired by the tale of Young Werther. In his opus, he treated all aspects of love: mystical, sensual, platonic and romantic. Massenet provided Werther with his artistic soul and conscience. In this opera, the composer wrote his best and the most touching love lines. The novel had to be very much modified to get the form of libretto. To adjust scenically epistolary novel that includes so many materials and a wide variety of personal histories was neither easy nor simple job. The main principles of every opera libretto, conciseness and shortness, were to be strictly followed. Differently from the novel, central and the only opera theme is Werther's love for Charlotte. (…)
(…) Opera Werther is marked with all the characteristic elements of the French lyric style. Music is soft, often sweetly oversentimental, and easily accepted by the audience. For this type of music, the most suitable context is love and love scenes in a variety of its manifestations. Success of Massenet's opera career lies exactly in his knowledge of treating this subject.
Mladen Sabljic (1973)
---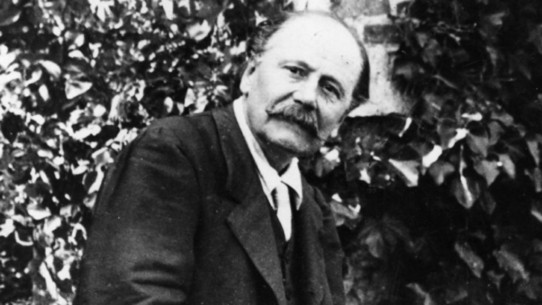 MASSENET, JULES EMILE FREDERIC (1842- 1912)
Massenet, Jules Emile Frederic, 1842- 1912, French composer and pedagogue, was born in Montand, St. Etienne, into an industrial family. When his family got into business crisis, they moved to Paris where he entered the Paris Conservatory, specializing piano under A. Laurent, harmony under N. Reber and composition under A. Thomas. His professional progress was very fast, and within a short period of time he received several national awards and recognitions. In 1863 he won the Prix de Rome and as a consequence moved to Rome. On his return from Italy, he became one of the most respectable composers in France. In 1878 he was appointed as a professor in composition at the Paris Conservatory. Among his pupils were Bruneau, Pierne, Leroux, Charpentier, Rabaud, Hahn, Koechlin and others. He received his first great success with comique opera Don Cezar de Bazan (1872) and with oratorio-drama Marie Magdaleine. From that time on, he was devoted only to the scenic art and wrote operas one after another; he left some real masterpieces in this field of music. In his operas, we may follow the development of the composer: at the beginning of his career he was inspired by Mayerbeer's grand operas (Le Roi de Lahore, Herodiade), but later on he was more attracted to intimate, lyric opera, which was to become his principal area of interest. His most notable works includes: Manon, Werther and Don Quichotte. In these works, we may recognize his sense of scenic presentation and form balance, the two qualities he found extremely important, which he absolutely managed to achieve due to his brilliant orchestral knowledge. In his works lyric parts were most carefully treated and as a result always proved to be the best ones. Exceptional melody composer, he gave to each of his airs psychological character. Being excellent in recitatives as well, he made some exquisite vocal parts using light and lovely orchestration. In 1884 he wrote his opera Manon based on a novel by A. Prevost, delighted by the same character that inspired Puccini; Werther was based on a very famous Goethe's novel The Sorrows of Young Werther. In this opera we may recognize Massenet's absolute inclination towards the interpretation of lyrical and intimate emotions. His works greatly influenced not only young French composers, but also an audience, which, during four full decades, eagerly waited for each of his works. He composed not only operas, but also orchestral works, ballet music, cantatas, solo songs, piano compositions...
Taken from Music Encyclopedia, ("Interpres" - Beograd, 1972)
---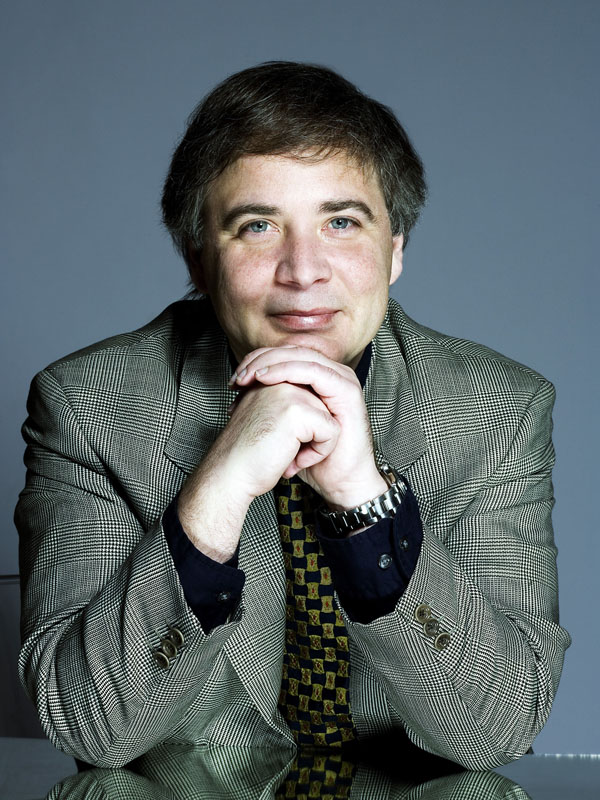 DORIAN WILSON - conductor
Born in 1964, Dorian Wilson, one of Leonard Bernstein's last students, first received international recognition at the 1989 Malko International Conducting Competition, at age 24. As a result he was engaged as the second conductor for the Moscow Philharmonic; being the youngest conductor in their history. Later Wilson was to be the first guest conductor of the Russian National Orchestra. He continues his close associations in Russia, especially with the St. Petersburg Philharmonic where he frequently conducts. In recognition of his work over the years, Dorian Wilson has been given the title Permanent Guest Conductor of the St. Petersburg Symphony. He has performed in the great halls of Paris, Rome, Moscow, Tokyo, Frankfurt, Helsinki, Copenhagen, Berlin, Amsterdam, Florence, Seoul… Between 1998 and 2003 Wilson was Music Director of Theater Vorpommern, Germany. From 2004 until 2007 Wilson was Principal Guest Conductor, then Music Director of the Belgrade Philharmonic. In October 2006 Wilson conducted with the Berliner Symphoniker.
As recognized by the International Federation of Music Competitions, Wilson has won more International prizes for conducting than any other conductor. He was the winner of the world's major competitions: Dimtri Mitropoulos; Athens, 1996, Kiril Kondrashin; Amsterdam, 1994, Tokyo International; Tokyo, 1994, Antonio Pedrotti; Italy, 1991, Arturo Toscanini; Italy, 1990, 1992, Nicolai Malko; Copenhagen, 1989, 1992 and Jean Sibelius; Helsinki, 1995. Wilson has collaborated with some of the most distinguished soloists: Sura Cherkarsky, M. Rostropovich, Yo-Yo Ma, Thomas Zehetmair, Vladmir Viardo, Barry Douglas, Boris Berezovsky, Nelson Freire and Nabuko Imai. Wilson's Conservatory studies are in piano, viola, composition, art history, and conducting; from Oberlin Conservatory (Piano and Art History), Indiana University (Piano and Viola), the University of Michigan (Orchestral Conducting and Opera Coaching), and the Hochschule für Musik in Vienna (Conducting). His teachers include Gustav Meier, Dmitri Kitaenko, Rudolph Barshai, Jorma Panula and Leonard Bernstein.
---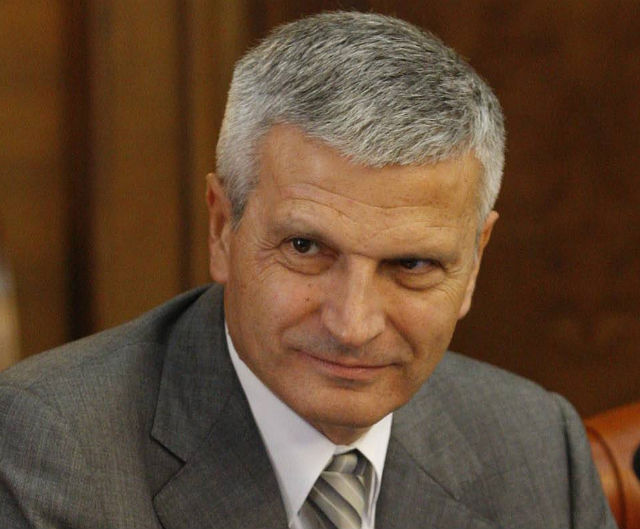 NEBOJŠA BRADIĆ - director
Nebojša Bradic (1956,Trstenik), a theatre director, graduated from the Faculty of Dramatic Arts in Belgrade, in the class of professor Borjana Prodanovic. He received his master's degree from the Faculty of Philology in Belgrade. He upgraded his professional skills and competence in Great Britain, Russia and USA. From 1981 to 1996 he was engaged as a director, artistic manager and general manager at the Theatre of Kruševac. He came to Belgrade in 1996 in order to take running of Atelje 212 Theatre. From Atelje 212 he went to the National Theatre of Belgrade and was its general manager until 1999. Since December 2000, he is a general manager and an artistic director of the Belgrade Drama Theatre. He directed more than 70 performances in many Serbian theatres, but also in Bosnian and Greek, with the special affinity to contemporary national literature and dramatizations (The Damned Yard, Dervish and Death, The Golden Fleece, Roots, The Fortress), as well as to the open-air theatre. He directed a number of operas and musicals; "Les Miserables" produced by the Madlenianum Theatre gained great success at the BEMUS and the NOMUS festivals. He is one of the founders of the Belgrade Dance Festival. He is a professor of acting at the Academy of Fine Arts in Belgrade. Performances directed by Nebojša Bradic were produced in former Yugoslavia republics, Italy, Austria, Hungary, England, USA, Czechoslovakia, Switzerland, Ukraine, Russia, Greece, Albania, Turkey, etc. He was awarded with some of the most prestigious national theatre recognitions – even with the nine awards for best direction at the Theatre Meetings "Joakim Vujic"; he was the first receiver of the award "Nikola Peca Petrovic" intended for the best Yugoslav theatre manager. He received Sterija Awards for best contemporary stage adaptation, dramatization, and direction. He is the winner of the "Golden Knight" Award for direction at the Moscow Festival of the same name. He is engaged in theatrology and essayistics. His dramatizations of "The Damned Yard" and "Dervish and Death" were published in a book. He is a member of many artistic boards and selection panels of the most important cultural institutions and manifestations.
Premiere performance
Premiere, October 9th, 2008 / Main Stage
Lyric drama in four acts
Libretto Balu, Milliet and Hartmann, based on a novel by Goethe
First performance February 16, 1892, Opera Imperial de Vienne
Conductor Dorian Wilson, as a guest / Ðorđe Stankovic
Director Nebojša Bradic, as a guest
Set Designer Miodrag Tabacki, as a guest
Costume Designer Bojana Nikitovic
Assistant Director Ivana Dragutinovic
Language Instructor Gorjana Ilic
Premiere cast:
Werher Dejan Maksimović / Janko Sinadinović / Hon Li
Albert Vladimir Andrić / Predrag Milanović
The Bailiff Aleksandar Stamatović / Nenad Jakovljević
Charlotte Dragana Jugović del Monako / Nataša Jović Trivić / Aleksandra Angelov / Tamara Marković
Sophie Sofija Pižurica / Aleksandra Stamenković / Ivanka Raković
Johann Branislav Kosanić / Nebojša Babić
Schmidt Darko Đorđević / Ljubodrag Begović
Bruhlmann Milan Prosen / Gavrilo Rabrenović
Kathchen Olivera Krljević / Ivana Vidmar
The setting is in Wetzlar near Frankfurt, July to December 178…
With participation of: National Theatre Orchestra, Children Chorus Horislavci led by Aleksandra Stankovic and Draško Jankovic and supernumeraries of the National Theatre of Belgrade led by Miodrag Buljugic
Chorus Master Ðorde Stankovic
Concert Master Vesna Jansens, Edit Makedonska
Second Assistant Director Miloš Radakovic
Assistant Costume Designer Sara Kurtovic
Music Associates Ivan Jovanovic, Nevena Živkovic, Nada Matijevic, Srdan Jarakovic
Stage Manager Branislava Pljaskic Ristic
Prompters Silvija Pec, Biljana Manojlovic
Organizers Maša Milanovic Minic, Snježana Vujasinovic
Caption Translation Gorjana Ilic
Lighting Designer Lazar Streoski
Make-up Designer Dragoljub Jeremic
Stage Master Zoran Miric
Sound Designer Tihomir Savic
Post-production of the Stage Music Petar Antonovic
Costumes were manufactured in the workshops of the National Theatre of Belgrade
Costume tailors Radmila Markovic, Drena Drinic
Hats manufacturers Snežana Pešic Rajic
Décor was manufactured in the workshops of the National Theatre of Belgrade under the supervision of Svetislav Živkovic