COFFEE WHITE
comedy by Aleksandar Popović
About Performance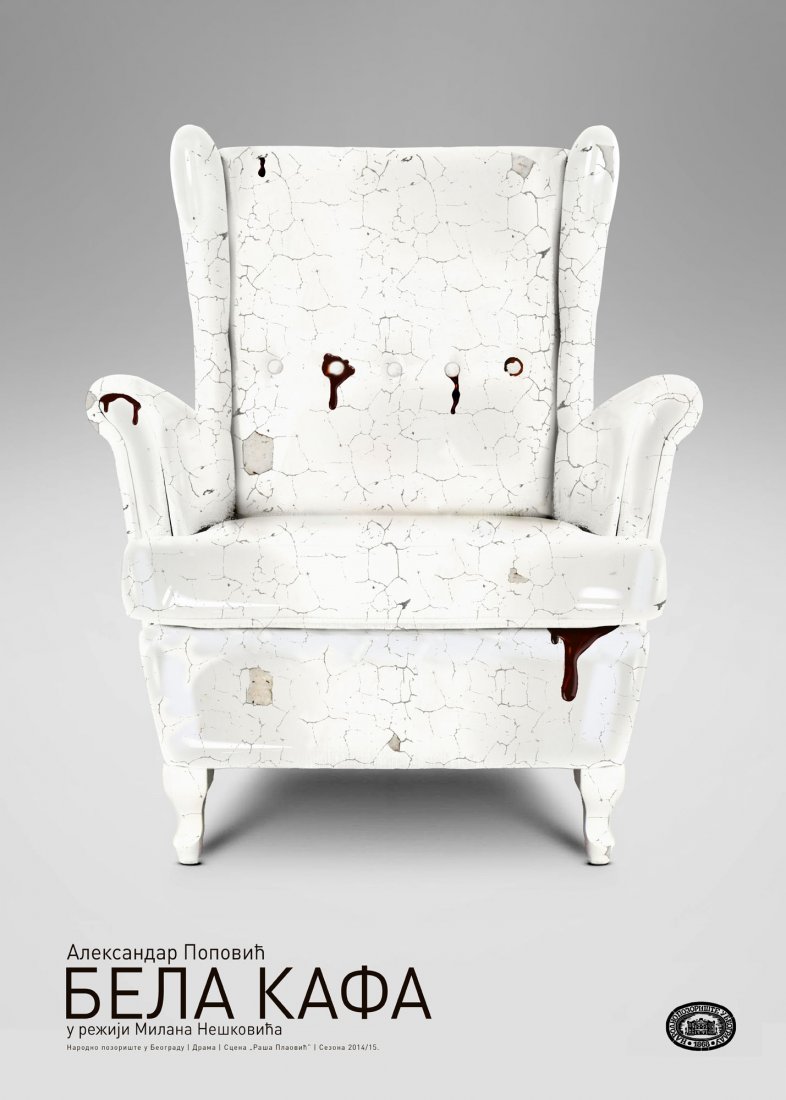 ABOUT POPOVIĆ'S COFFEE WHITE
Aleksandar Popović's new play Coffee White makes us think that the renowned author's individual theatre concept has been altered lately. The thought, however, can be taken only provisionally. It is certain that Popović's piece shows a more concrete composition of the plot, but it is also true that all other characteristics of his dramaturgy remained unchanged. Undoubtedly, there is a special language, an intensive rhythm, a principle of open interpretation which demystifies stage illusion (…) because, everything evolves on the limit between dream and reality in Popović's plays. Coffee White as well possesses identical trademark in its subtitle – When We Dream Wondering Around. In Coffee White, Popović intertwined relationships, thus making multiple connections between members of a family; with this procedure, he enabled his characters to fight for opposing interests and, therefore, to be in constant conflict, either in family conflicts or the ideological ones. (...)
Popović's characters like to speak and to argue fiercely about their own and somebody else's ideas. The six characters in Coffee White have the need to explain not only what they feel like a private issue or a dilemma, but also everything that has been going on, everything that happened in the past, or that will happen and to comment on it. The methods of expressing opinion and commenting, living within a dialogue and rationalisation have the foremost goal to dissolve any idea of stage illusion. Therefore, Popović uses speech to create situations and relationships, which he then construes into poetic scenes by using a technique of simultaneous dream. (…)
Popović's characters are made of conflicting material; they love and hate each other, they respect and despise each other, leave each other only to come back eagerly, they are believers and disbelievers, trustworthy and unreliable; namely, they are made of virtues and flaws of normal people. The truth is that Popović's characters suffer even when they are joyous, they laugh when life gives them trouble. However, it seems that their main trait is the passionate vitality that enables them to survive all social processes, changes, crises and separations and go beyond them by using their own brains. Therefore, Coffee White could be assessed as a play on skilful survival and a praise to vitality…
Radomir Putnik, Great Production, The Politika, 4 January 1991
---
Instead of Biography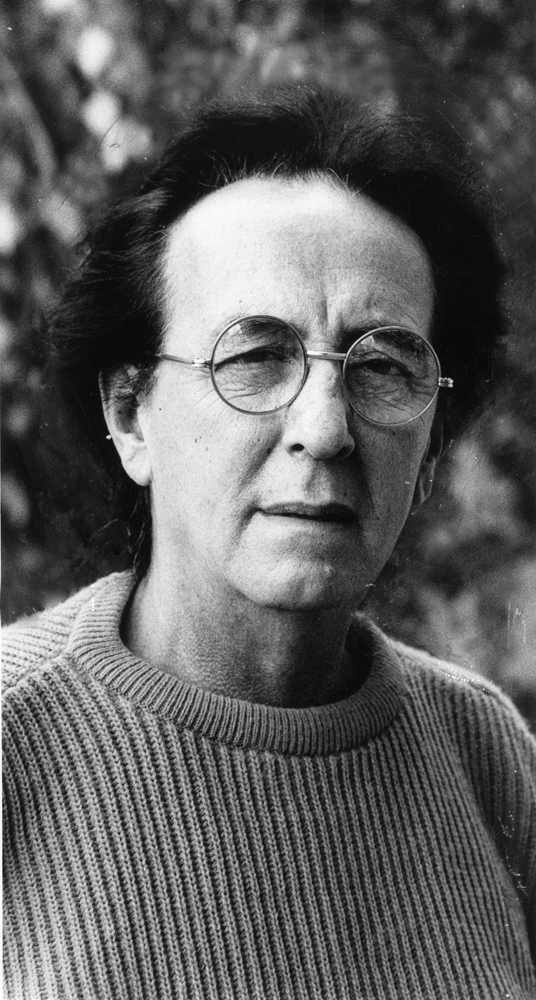 ALEKSANDAR POPOVIĆ (1929–1996)
Aleksandar Popović, or Ale for his friends, or Jacques for Belgrade public, is one of the most interesting people in recent history of our theatre. He entered stage boisterously and provoked equally balanced measure of unconditional praise and unconditional disapproval, while he himself never attempted to be likeable to anybody. Aleksandar Popović was a son of a rich entrepreneur who occasionally suffered losses but then prospered again; he lived the life of those whose destiny was "to have and to lose". He was driven to school by a chauffeur, but he envied his friends who walked to school and who had the opportunity to fight on the way. Somehow, he graduated from a grammar school during the occupation and then, following his heart, he became a supporter of communists since he appreciated the idea of equality in their propaganda. Later on, on the Island of Goli Otok, he found out that the idea of equality means that proclamations and the Party programme are one thing, while the ongoing political practice is something completely different. (…)
When he came back from Goli Otok, he had a Jack London-like career, which means that he worked as a zincographer, a house painter, a road maintenance worker… He raised four daughters with a lot of love and care. And he wrote incessantly. Eventually, the Children's Programme of Radio Belgrade gave him employment. He is one of the first authors of crime novels; in 1959, he published The Murder in a Triangle, a crime novel that resembled works of Georges Simeon, master of the genre. (…)
His drama opus, written in the course of more than thirty years, encompasses 41 plays, 10 children's plays, about 500(!) screenplays for TV series and shows, several novels for children and nobody-knows-how-many texts written for the Children's Programme of Radio Belgrade. Next to writing this immense opus, Popović found time to travel, to spend time in inns in Belgrade and throughout Serbia, to talk with well-known and unanimous people, to converse and argue with his friends (since he never spoke with his enemies anyway), to receive prizes and recognitions and to live an extraordinary life. (…)
Popović, just like his drama characters, was deeply rooted in his own language and national identity. In addition, also similarly to his characters, he possessed joie de vivre. (…) When he had money, he spent it extravagantly. When there was no money, he suffered without any complaints.
(…) He could not live without theatre, or in other words, theatre was Popović's macro and micro cosmos. He was aware that life exists outside the theatre, that there are people who have never set foot in theatre, that important things happen outside theatre, that individual and collective destinies are being decided upon in other places, not in theatre, but nothing could change his opinion that theatre is the most important place in the world (…)
Radomir Putnik, The "Resident" of Goli Otok, The Novosti, 12 September 2012
He was born 67 years ago in Ub, his mother gave birth to him while visiting her twin-sister. When Aca became bored of explaining why he was born there, he changed his place of birth to Belgrade, the same place where he was conceived and where he grew up.
Jovan Ćirilov, NIN, 18 October 1996
Aleksandar Popović was born on 20 November 1929 in Belgrade, where he spent his whole life and died on 9 October 1996. He was born into a well off family and he received a lot of love and attention from his parents. His father, Momčilo, was an entrepreneur (civil engineering) and had three cars at the time, while his mother, Stanojka, originally from Ub, raised him and his three years older brother, Dimitrije, with a lot of devotion and attention from her and her five sisters.
Radovan Popović, The Last Serbian Bolshevik, The Serbian Literary Herald, Belgrade 2009
The dilemma has been resolved since the Register of Baptism of Ub records that Aleksandar Popović was born in Ub, on 20th November, and baptised (in his parental home) on 15th December 1929 (…)
Sensing that end is near, the author of The Development Path of Bora the Taylor, Ljubinko and Desanka, The Hundred Loop Stocking, The Pig's Trot and many other plays, wanted "to rest in the family grave in the Village of Nepričava, situated between Ub and Valjevo." However, he was buried in the New Cemetery in Belgrade in the Alley of the Greats (…) The funeral ceremony of Aleksandar Popović, called also Jacques, Aca, Ale, Aleks, Ap, attended by his family, relatives, friends and acquaintances ended with The Stone Lullaby by Raičković, read by Nenad Jezdić, the youngest August from the latest cast of Ljubinko and Desanka
Zdravko Ranković
Aleksandar Popović, A Man from Valjevo, May 2010
http://revija.kolubara.info/sh/maj10/tekst/2099/
---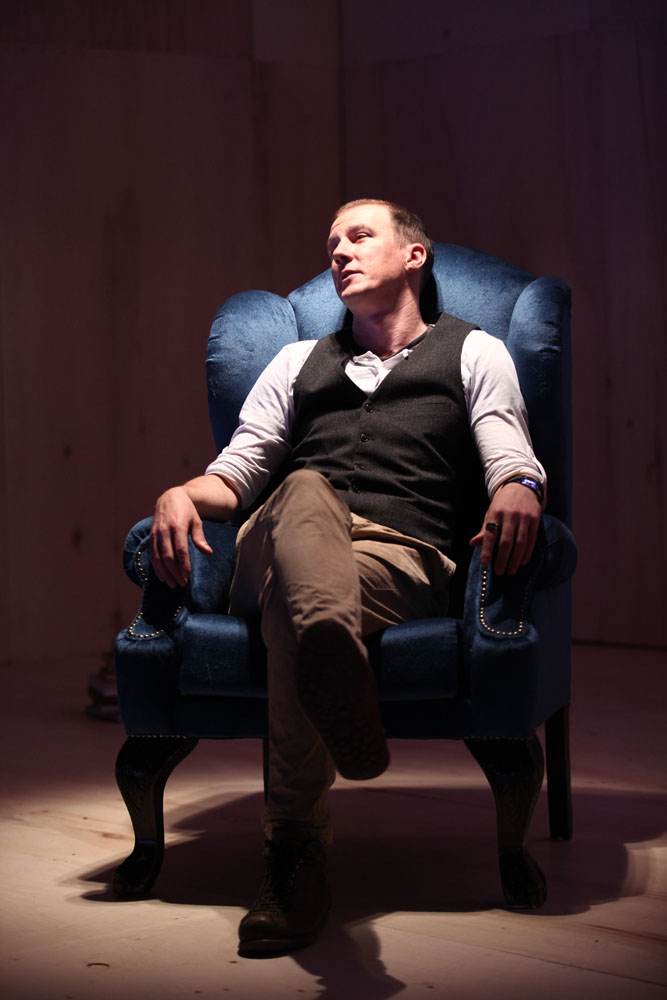 MILAN NEŠKOVIĆ
Milan Nešković was born in Valjevo in 1985. He is a son, a brother and an uncle. Nešković graduated from the Department of Theatre Directing at the Faculty of Dramatic Arts, in the class of professors Nikola Jevtić and Alisa Stojanović. This is his twelfth theatre production, the eleventh production after Serbian writers' pieces and the first one in the National Theatre in Belgrade.
---
A NOTE BY THE DIRECTOR:
Coffee, white. A paradox, as a basis to treat the problem when working on a theatre production, can be found in the very title of Aleksandar Popović's play. Aleksandar claimed that he was not a drama writer, but a theatre writer. The play is, most likely, the most intimate play written by Popović, because it presents two themes, the Second World War and the Island of Goli Otok. By experiencing both predicaments, Aleksandar has seen for himself the scenes of provoking the most animalistic sides in every human being, both the predators and the victims. Nonetheless, he presents both themes through a prism of a single place and a single atypical and yet very easily recognisable Serbian family. Because a family is a nucleus of a society. Systematic devastation of a family is a theme I find very intriguing. A theatre is an ideal place to reach, through a creative process, into the depths of collective destruction of a nation by observing individual destinies of six members of a Serbian family, which ceased to exist long time ago. In the end of the play, Aleksandar Popović asks a question, "Who are we?" I do not have an answer to that. However, I am thankful that I have the opportunity to do the job I love and to ask questions to which I have no answer. I do not know who we are, but I am ready to spend three months with a group of people who think like I do and to try to find out why we do not know who we are, even if we do not succeed. What we have succeeded so far is to make Coffee, White into a special new piece, a theatre production which will be born on 4th May 2015, as a result of love between vaudeville and drama.
Premiere performance
Premiere 4 May 2015 / "Raša Plaović" Stage
Stage Director Milan Nešković
Dramaturge Molina Udovički Fotez
Set Designer Vesna Popović
Costume Designer Marina Medenica Vukasović
Music by Anјa Đorđević
Stage Speech Radovan Knežević
Stage Movement Tatjana Popović
Assistant Costume Designer Bilјana Grgur
Consigliere Dušan Đurić
Sound Design Vladimir Petričević
Executive Producer Ivana Nenadović
Roommates:
Momčilo Jabučilo Branko Vidaković
Mother Janja Olga Odanović
Deli Jova Pavle Jerinić
Crkva Ružica Vanјa Ejdus
Srđa Zlopogleđa Nenad Stojmenović
Zora Šišarka Nada Šargin
Radio Stuntman Predrag Ejdus
The Hit Singer Nebojša Babić

Organiser Nemanja Konstantinović
Stage Manager Saša Tanasković
Prompter Danica Stevanović