DON QUIXOTE
ballet by Ludwig Minkus
About Performance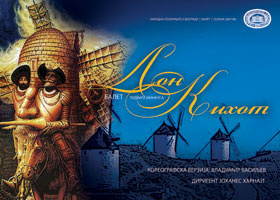 MORE THAN 200 YEARS ON BALLET STAGE
With his novel Don Quixote (El Ingenioso Hodalgo Don Quijote de la Mancha) Cervantes intended to make a parody of chivalric tales, romantic soaps of the literature of the Middle Ages. He couldn't guess at that time that many years later his tale would be produced both as a ballet and as an opera. It was at the beginning of the 18th century when ballets inspired by this famous novel appeared. The performance identified as the first one was produced at the Paris Grand Opera in 1801 under the title Gamache's Wedding. The title forever determined its genre as comic. Don Quixote is recognized as "the most Moscowian" ballet in the Russian classical tradition. Unlike the others, mostly produced for the first time in Saint Petersburg, this ballet was premiered in Moscow at the Bolshoi Theater in 1869. French choreographer Marius Petipa borrowed episodes and characters from Cervantes and made a libretto in which beautiful Kitri, a daughter of an innkeeper and her beloved Basil, a poor barber, against parents' will, fell in love with each other, and finally united their hearts through marriage. The happy ending of the story was achieved by interference of Don Quixote, the chevalier of the sad figure. Petipa himself considered this piece rather autobiographical. His life was in a way similar to Basil's. The destiny led him in his youth, when he was a poor adventurer, to Spain, a country that he later liked so much. There, he became acquainted with Spanish national dances and folklore. Milestone of his life and artistic career, his nomination for a head of the Russian Royal Ballet, was marked by his production of the ballet Don Quixote in which he revived the most beautiful memories of Spain. The music by Ludwig Minkus greatly contributed to the success and popularity of this piece. Two years later, in 1871, Petipa staged a "more classic" version of this ballet in Saint Petersburg, capital of Russia in those days. A great novelty introduced in "Don Quixote" by Petipa was that he abandoned romantic ballet dealing with princes and supernatural beings and brought to the stage common people Aleksandar Gorsky, was another great choreographer who "resurrect" Don Quixote. He revived the ballet at the Bolshoi Theater in 1900. He kept libretto, arrangement of acts and scenes as well as music. But he significantly revised the dramaturgy of the ballet taking as a model contemporary productions from the beginning of the 20th century. As a tireless reformer, he preferred to do experiments, rather than to accept the set patterns. He supported acting individuality of the dancers, and often placed it above mere technique. New aesthetic principals were specially revealed in the group dance scenes. He managed to make of Don Quixote popular, joyful ballet, abounded with dances, that seems to us as Northern artist's dream of life filled with sunshine, Heaven on Earth, where everybody enjoy their lives, multi-colored Utopia that man unconsciously neglect. Owing to its great success, the performance was also staged in Saint Petersburg in 1902, where it is still in repertoire. After that, Don Quixote was produced at the Bolshoi Theater a few more times. Following the tradition of the Bolshoi Theater, all the succeeding choreographers respected redaction of Alexander Gorsky. Gorsky was the first one who realized that the ballet ensemble was an active participant in choreographic drama, so he expected from each of the dancers to dance naturally Don Quixote was brought to the West first by Anna Pavlova's company in 1924; it was presented in London, in an abridged version. The first full-length production mounted outside of Russia was presented by Ballet Rambert in 1962. In Belgrade, Don Quixote was staged for the first time at the National Theatre in 1931. The other two productions were staged in 1973 and 1988. As a must of classical repertoire of the world's best ballet troupes, Don Quixote became quality criteria. It is said: "A troupe with the capability to perform Don Quixote is capable to perform practically all the ballets." That is the main reason why the National Theatre management decided to put in repertoire this famous ballet.
M. Dujaković
---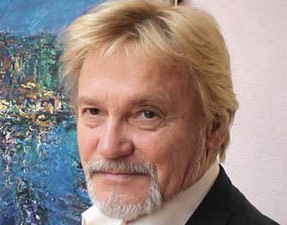 VLADIMIR VASILIEV
After finishing his studies in Moscow, he joined the Bolshoi Ballet in 1958. It is interesting to mention that Vasiliev is the only winner of Grand Prix in the history of concurs in Varna (1964). Ever since he made his debut in 1962 in Don Quixote, his career was permanently tied to this ballet. He appeared in more than 40 roles at the Bolshoi Theatre and other prestigious theatres worldwide. As a dancer who introduced new standards of male dancing, he was an inspiration for the leading choreographers of Russia and the West and gained the reputation of the international star. Maurice Bejart once said: "I have never seen a dancer like Vasiliev. He has everything: virtuosity, techniques, dramatic talent, versatility and strength." He appeared with the famous female partners including: Galina Ulanova, Maya Plisetskaya, Alicia Alonso, Carla Fracci. Yet, most often he partnered his wife, Bolshoi prima ballerina, Ekaterina Maximova. Paris Dance Academy entitled them the World's best duet. Giselle, in which they danced together for years, was their farewell performance at the Metropolitan stage in New York in 1990. They appeared at that same stage on the first USA tour of the Bolshoi Theatre in 1959. His most notable roles were in ballets: Spartacus, Leili and Medjnun, Don Quixote, Giselle, Romeo and Juliet, The Sleeping Beauty, The Stone Flower, The Nutcracker, Ivan the Terrible, Petrouchka, Zorba the Greek. His choreographic career started in the Bolshoi theatre in 1971, with his production of the ballet Icarus. Then followed the classical masterpieces such as: The Swan Lake, Giselle, Don Quixote, Cinderella, Romeo and Juliet, as well as ballets: Macbeth, Anyuta, Fragments of a Biography, These Charming Sounds, I want to Dance, etc. He has staged numerous ballets in the theatres of Russia and outside Russia. His version of Don Quixote was staged in Moscow, New York, Tokyo, Naples, Brazil and Lithuania. He proved himself to be a very successful opera and film director. With Franco Zeffirelli, a famous Italian director, he staged Aida at the Opera di Roma, at La Scala di Milano and at Verona's Arena. During last few years, he devoted himself to painting and had 11 independent exhibitions. From 1995 to 2000 he was appointed the Artistic and General Director of the Bolshoi Theatre. He is a professor of the Russian State Academy of Theatre Art and a member of the Russian Academy of Arts. He received highest national and international awards and recognitions including: People's Artist of the USSR and Russia, Lenin's and State prizes, Award from the Paris Dance Academy "Vaclav Nijinsky" Best Dancer of the World, the highest UNESCO award Pablo Picasso, Order of Lenin, Order of Red Banner of Labor, Order of Saint Konstantin the Great, Order of Russian Federation for Services to the Fatherland, France Ordre National du Mérite, Lithuanian State Order, State Order of Brazil and Order Glory of Russia. It is interesting to mention that one planet in the universe was named after Vasiliev.
---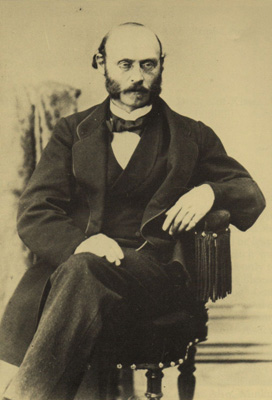 LUDWIG MINKUS (1826–1917)
Ludwig (Leon) Minkus, a ballet composer and a violinist, was born in Vienna in 1826. He started his career as a composer in 1846 in Paris with Paquita, which he composed together with Edward Deldevez and in cooperation with a choreographer Joseph Mazilier. With choreographer Saint-Leon he created ballets La Fiammetta, (1846), and Nemea (1864). He also worked with French composer Delibes on the ballet La Source and composed music for another two ballets with Saint-Leon: Le Poisson d'Or and Le Lys. He moved to Russia in 1853 and became a conductor of Prince Youssupov's orchestra in Saint Petersburg. He appeared as a soloist in the orchestra of the Bolshoi Theatre from 1861-1872. He also taught at the Moscow Conservatory from 1866-1872. From 1864-1871 he was appointed the official composer of the Bolshoi Ballet. He returned to Saint Petersburg in 1871 and worked there till 1891 when he was retired. Dissatisfied with his low income he left Russia and moved to Austria where he died in 1917 at the age of 91. He composed more than 20 ballets including: Don Quixote, Paquita, La Bayadere, Roxanna, Camargo, Bandits, Papillons and others. Master of his trade, Minkus was well acquainted with the different styles of ballet music of his time. His music is melodious and pleasing in sound.

Premiere performance
Premiere, 15 th November 2007 / Main Stage
Ballet in two acts, 5 scenes and a prologue
Music L. Minkus, E. Napravnik, V. Želobinski
Libretto by M. Petipa adapted by Vladimir Vasiljev, after the novel by M. de Cervantes
Choreography M.Petipa, A.Gorski, K.Golezovski, V.Vasiljev
New version of choreography and staging Vladimir Vasiljev
Assistant Choreographer Viktor Barikin
Costumes Olga Mrđenović
Sets Boris Maksimović
Conductor Johannes Harneit

Premiere cast:
Kitri / Dulcinea Ana Pavlović
Basilio Jovan Veselinović
Don Quixote Nenad Jeremić
Sancho Panza Svetozar Adamović
Espada Dejan Kolarov
Mercedes Tamara Ivanović
Gamache Denis Kasatkin
Lorenzo Jovica Mitrović
Friends Milja Đurić, Ivana Kozomara

Scene – A Market-Place in Barcelona
Toreadors Aleksandar Ilić, Nikica Krluč, Duško Mihailović, Božin Pavlovski, Goran Stanić, Mihajlo Stefanović, Igor Čupković, Milan Gromilić
Seguidilla Jovana Volf, Ana Ivančević, Kristina Nikolovski, Lidija Pavlović, Marina Pamučar, Maša Tadić, Sanja Tomić, Silvija Džunja, Željko Grozdanović, Aleksa Jelić, Miloš Kecman, Vladimir Panajotović, Ljubiša Peković, Čedomir Radonjić, Nebojša Stanković, Nemanja Suvačarević
Polka Dragana Vujičić, Ivana Glišić, Drina Durić, Ines Ivković, Ana Milić, Jelena Momirov, Maja Ostojin, Iva Radić
Sales Persons Natalija Bata, Bojana Leko, Jelena Nedić

Scene – A Gypsy Camp
Gypsy Woman Olga Olćan
Gypsies Nikica Krluč, Duško Mihailović, Božin Pavlovski, Goran Stanić, Mihajlo Stefanović, Igor Čupković, Hleb Sumanau, Milan Gromilić, Dragan Čočić
Ladies and Gentlemen Anđela Đaković, Sofija Fekete, Ružica Selenić, Srđan Mihić

Scene – A Dream
Queen of the Dryads Milica Jević
Cupid Ljupka Stamenovski
Pas de trois Aleksandra Bibić, Jovana Mirosavljević, Nada Stamatović
Pas de quatre Margareta Bata, Ivana Komarić, Sanja Ninković, Smiljana Stokić
Dryads Dragana Vujičić, Dušanka Đorđević, Iva Radić, Ana Ivančević, Ines Ivković, Nataša Komarić, Ana Milić, Jelena Momirov, Maja Ostojin, Lidija Pavlović, Marina Pamučar, Maša Tadić, Sanja Tomić, Jovana Volf, Silvija Džunja, Jovana Nestorovska

Final Scene
Fandango Dragana Vujičić, Ivana Glišić, Drina Durić, Ines Ivković, Ana Milić, Jelena Momirov, Maja Ostojin, Iva Radić, Aleksandar Ilić, Nikica Krluč, Duško Mihailović, Božin Pavlovski, Goran Stanić, Mihajlo Stefanović, Igor Čupković, Željko Grozdanović
Children Students of the "Lujo Davičo" Ballet School

Orchestra of the National Theatre takes part in the performance
Artistic Director of the Ballet Company Konstantin Kostjukov
Ballet Associates Katarina Obradović, Vesna Lečić, Konstantin Tešea, Duška Dragičević, Milica Bezmarević
Associates Elena Koltiga, Emilija Tairova
Concertmaster Vesna Jansens
Organizer Gojko Davidović
Make-Up Dragoljub Jeremić
Light Operator Miodrag Milivojević
Video Projections Petar Antonović
Set crew Chief Dimitrije Radinović
Stage Manager Mirjana Goločevac