MICHELANGELO
ballet choreographed and directed by Mário Radačovský
About Performance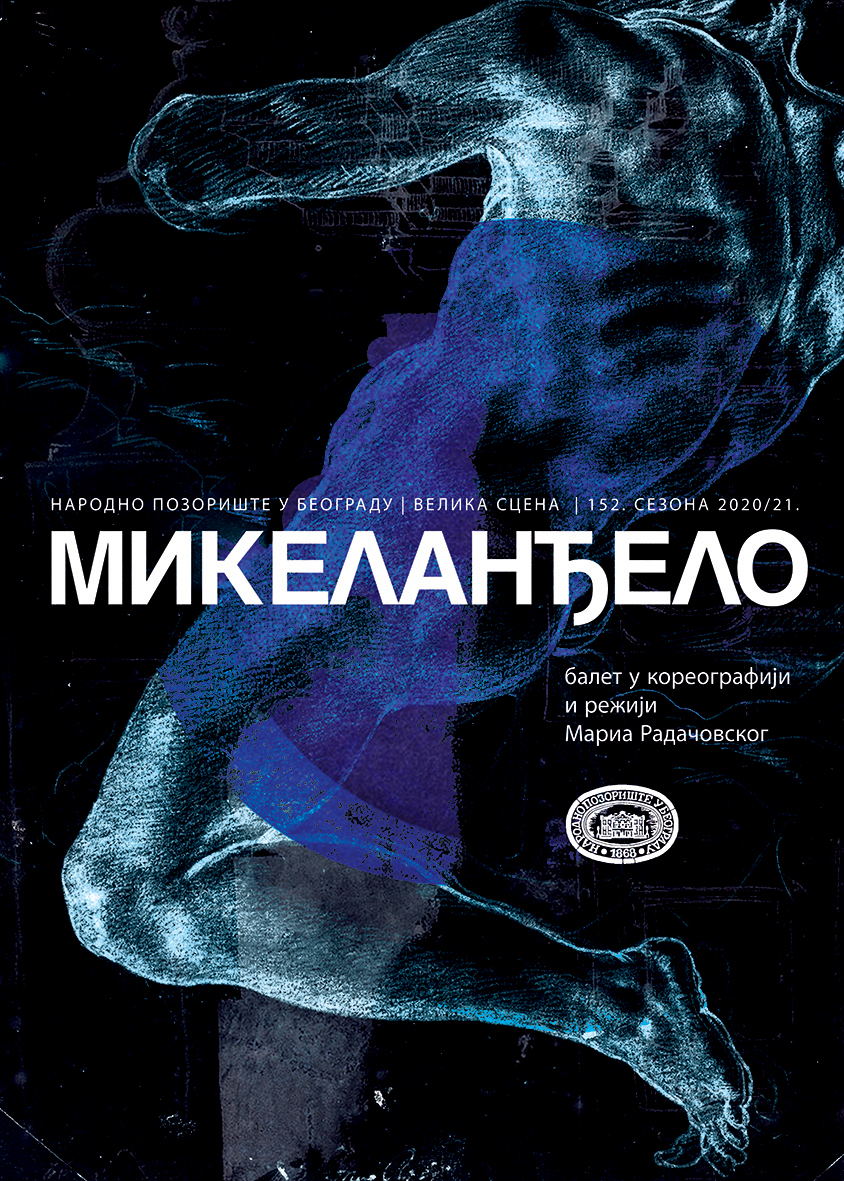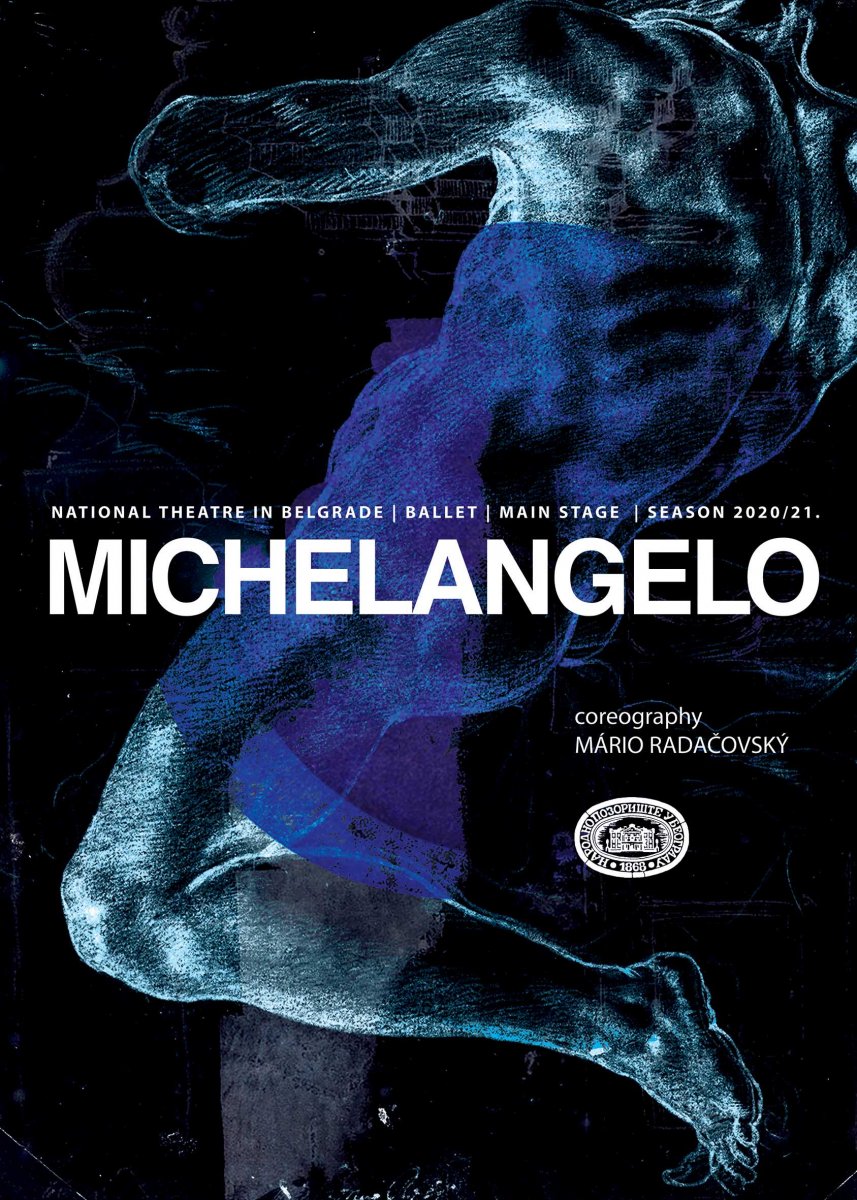 RADAČOVSKÝ ON MICHELANGELO
With his creative work Michelangelo touched the Universe and showed how important culture is and that without culture, human existence is meaningless. Amazing quality of his work surpasses by far anything that our mind can imagine. Although Michelangelo's creations date back to that period five hundred years ago, in the modern age they are even more interesting because they justly represent our universe. There are still gifted people like Michelangelo among us, but we pay no attention to them, to their talent…we focus on mediocracy, and by emphasizing materialistic vision of the world we forget the fact who we are, what our essence is… Possessing God gifted talent to see what nobody else can see, extremely educated, creative, incredibly skilful, Michelangelo was a recluse who dedicated his entire life to art. Never again will there be a genius who will bestow on us the creations such as the Sistine Chapel, the Pieta or David… Michelangelo's works represent the highest achievement of a man's artistic creation, and now is the time that we should be reminded that with hard work, commitment, vision, and a strong spirit we can reach our goals. Culture is in our DNA, and Michelangelo will be its integral part forever.
Prepared by: Brankica Knežević
---
MICHELANGELO – A SOLITARY GENIUS
One of the most significant artists of all times, a representative of the High Renaissance period, Michelangelo Buonarroti is a central figure of your play. Why did you decide to make him a topic of your creative endeavour?
During my schooling in Prague, I wanted to complete my master's degree studies by making a piece on Michelangelo. In addition, I visited Italy on several occasions, where I had an opportunity to see his works in Rome and Florence. The more I learned about him, the less I thought I knew. It was a very strange feeling. Michelangelo's opus belongs to the High Renaissance period, but for me he is a symbol of rebirth of culture and art. It seems to me that contemporary society does not realise how important culture is. Even in this strange time that the entire planet found itself in, cultural life is the most affected, as people focus on some other, seemingly more important topics. Michelangelo was happy because of the gift he had and thanks to which he managed to create such pieces of art that the humanity has been admiring for centuries now. By choosing Michelangelo and his creative work as the main topic, I wanted to stress the importance of creativity and how important it is to leave something behind as a legacy. Also, I was inspired by his solitariness. Despite those grandiose Michelangelo's works, such as David or the Sistine Chapel, he was just a human being. This solitary life engendered something that we all admire even today. My play will bring closer to Michelangelo's genius all those unfamiliar with his work, at the same time reminding all those who know and admire his work of his extraordinary talent and it will explain what his inspiration was while he worked.
Michelangelo was professionally accomplished, but his personal life was not the happiest one, as we can learn from the information we find in the records about this great artist. Do you think that the pursuit for this kind of happiness or consolation is inwrought into his works?
This is the very question that tells us that a life needs a balance. A human being can possess an enormous gift, but he will miss something vital, something he will constantly strive for. As much as he was a successful, talented great artist, many things were taken away from and unavailable to him, if we look at it from a human perspective. Michelangelo lost his mother in his early childhood. We all know how important a mother is in a life of every man. A touching and fascinating Pieta remains as a memory of her. He poured out his pain into a sculpture, and it is utterly fascinating that he made it when he was only twenty-one. We do not know for sure even what his relationship was with his best female friend. Also, it is obvious that as the author of David, among other things, he must have been fascinated with a strong male body, but in that period, he was under a strong influence of Greek mythology and the male body cult that was regarded a perfection. And this is where the splendour/ of theatre lies. The audience will look for the answers themselves and perhaps, they will see Michelangelo in a different light. With my play I wanted to show Michelangelo's fantastic commitment to the things he loved. This particularly refers to his attitude towards marble, in which he managed to breathe in life and enjoyed while doing so, although he used to spend most of his days in his workshop in not so pleasant conditions. Michelangelo lived to an old age, bearing in mind the average life span at his time and thus he also proved his extraordinariness. He was able to see his works even before they were finished, and this is probably the case with David itself, because he made it from a piece of marble that nobody wanted to use because it was allegedly damaged and useless.
A vibrant, touching, emotional music piece accompanies the entire play. What makes a special part of your artistic creation is the choice of music that you made thus complementing your choreographic expression. You chose real gems of classical melodies, predominantly from the Baroque period…
While choosing the music scores, I primarily followed the idea that the music in the play must inevitably match the mood, i.e., the emotions. It took me several months to make a final selection of the music because I wanted to properly present those grandiose Michelangelo's achievements by choosing a proper soundtrack. When I say this, I particularly refer to human voice. I once had an incredible spiritual experience when I accidentally found myself in a church in Copenhagen and stood enchanted listening to the clearest voices of choir singers.
The topic of your play dates to ancient history. Did that affect your choreographic expression?
I wanted to preserve a classic approach in my work about Michelangelo. I thought about more modern adaptation, but I did not want to shock everybody. Modernity is reflected in the stage design which is contemporary, and that will provide a certain contrast on the stage with neoclassical choreography and classical music that will, I presume, be interesting for the audience.
Bran­ki­ca Kne­že­vić, Pozorišne novine No.142, excerpt from interview with choreographer Mário Radačovský
---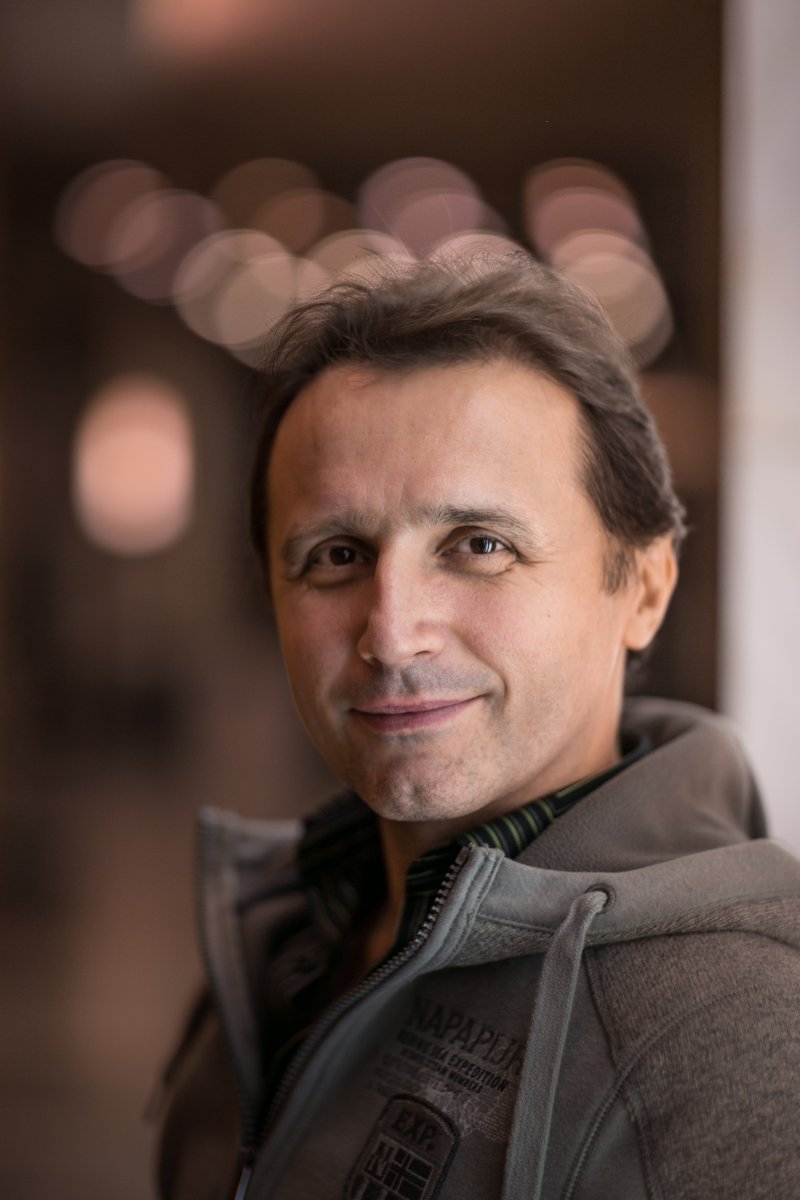 Mário Radačovský
After graduating from the Eva Jaczová Dance Conservatory in Bratislava, he joined the Slovak National Theatre Ballet in 1989, becoming a soloist in a very short time. In 1992, he received an offer to dance in Jiří Kylián's Netherlands Dance Theatre in The Hague. Working at the NDT, he met some of the most important choreographers of his time, including Jiří Kylián, Mats Ek, Nacho Duato, Ohad Naharin, William Forsythe, Édouard Lock and many others. In 1999 he accepted another foreign offer and became the first soloist of the Les Grands Ballets Canadiens in Montreal, then returning to the Slovak National Theatre Ballet in 2000 as a guest soloist and later its artistic director in 2006–2010. He founded the ensemble Ballet Bratislava, which he led until its dissolution (2011–2013). From the 2013 season, he has been the artistic director of The Ballet of the National Theatre Brno. In 2018, he finished a master's degree in choreography at the Academy of Performing Arts in Prague.
He began to create as a choreographer in 2002 at the Les Grands Ballets Canadiens in Montreal. Radačovský's first work was the miniature The Letter, followed by Inspiration (2002) and Train Station (2004). After returning to the Slovak National Theatre, he introduced the ballets Change (2005), Meeting the Swan I. (2007), Warhol (2007), 68 (2008) and Everest (2009). In the Ballet Bratislava then for example Monos (2012), Queen (2013) and the musical Mata Hari (2013). But most of his choreographies were created outside of Slovakia: Bolero (2006) at the Jeune Ballet du Quebec in Canada, Romeo and Juliet (2011), Black and White (2012) and Beethoven (2015) at the Grand Rapids Ballet in the USA and Compulsive (2013) at the Diablo Ballet in San Francisco. He staged his choreography Black and White also at Royal New Zealand Ballet. He introduced other choreographies in theatres in the Czech Republic: Fateful Loves (2012), Together (2016), dance version of the famous musical West Side Story (2017) and Romeo and Juliet (2019) in the National Theatre Brno, the Slavic Quartet for the Prague Chamber Ballet (2014) and Carmen for the ballet of the J. K. Tyl Theatre in Pilsen (2016).
His other notable works from abroad are the Piano Concerto of Rihards Dubra in the Latvian National Ballet in Riga (2014) and the musical Maria de Buenos Aires for the National operetta in Bucharest (2010). He is currently working on a new ballet piece Michelangelo for Serbian National Ballet in Beograd and Beethoven for the National Theatre Brno.
---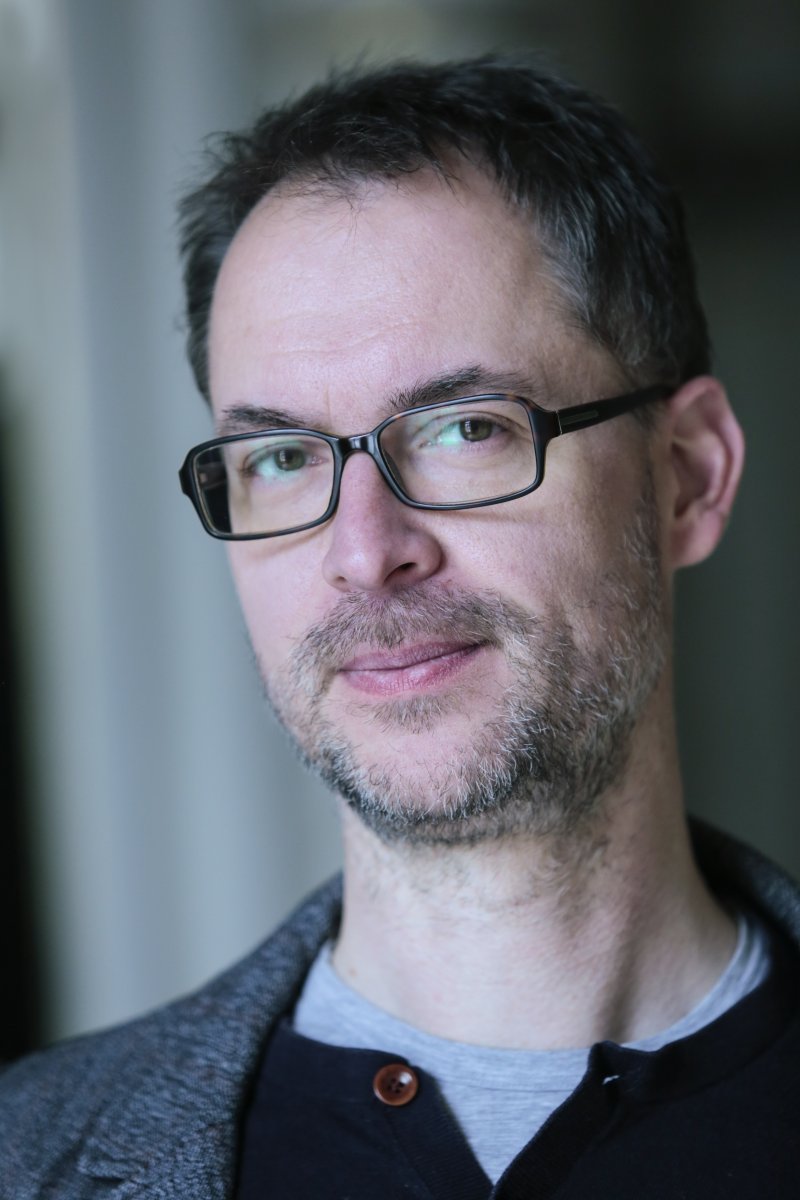 MAREK HOLLY
Graduated at The academy of music and drama in Bratislava, master's degree in stage design.
Scholarships and international studies:
MAPA /Moving Academy of Performing Arts, Nederlands
-Academy Theatre, Scenographic Workshop, Utrecht, Nederlands
-Rencontre de jeunesse, Theatre Festival Avignon, France
-Dartington College of Arts, Scenographic Workshop, UK
He created set designs for over 80 pieces, including drama, opera, ballet and musical.
As a set designer he worked with professional theatre companies in Slovakia, Czech republic, Romania / National Opereta Bucurest/, Latvia /National Ballet Riga/, Ukraine /National Opera Lviv/, Serbia /National Ballet Beograd/, New Zealand /New Zealand Royal Ballet/ and USA /Grand Rapids Ballet Company/. Many of his productions were succesfully presented at international festivals where they won several awards. His set designs for Slovak National Opera and Slovak National Ballet were included in Slovak official national exposition of at the world stage design exhibition Prague Quadrennial 2011. Set designs for Tv shows, Tv studios and movies represent a significant part of his work. He designed sets for over 120 Tv productions in Czech republic and Slovakia, several commercials and three television series.
He prepared designs for Tv studios in Bucurest and New York. Between the years 1997 and 2010, he had been running construction company where he produced significant number of his set designs as a producer.
Since 2010 he continues as an independent producer in scenic set production.
Premiere performance
Premiere, May 20th 2021 / Main stage

Choreography, Direction, Music selection Mario Radačovsky
Costumes Katarina Grčić Nikolić
Sets, Light Design Marek Holly
Premiere Cast:
Michelangelo Dejan Kolarov
Mother Ivana Savić Jaćić
Lover Nicola Bianco
Friend Dejana Zlatanovski
White Angel Olga Olćan
Black Angel Branko Sarić
Michelangelo's father Miloš Živanović

Milelangelo's brothers Randol Betankourt, Gabriele de Facio, Christopher Vazquez, Miloš Kecman
Unfinished works Miloš Živanović, Miloš Kecman, Randol Betankourt, Semuel Gest, Christopher Vazquez, Antonio Bibbo
Vatican Guard Miloš Kecman, Randol Betankourt, Christopher Vazquez, Strahinja Mićić
Sistine chapel Sanja Ninković, Ada Raspor, Maja Stojakov, Valentina Abarzua, Valentina Grujičić, Ksenija Avramović, Sonja Milovanov, Natalija Aksentijević, Miloš Kecman, Semuel Gest, Carlos Alvarado, Randol Betankourt, Christopher Vazquez, Gabriele de Facio, Antonio Bibbo, Strahinja Mićić
Director of the Ballet Konstantin Kostjukov
Assistant Director of Ballet Miloš Dujaković
Ballet Producers Brankica Knežević, Gojko Davidović
Make-up Marko Dukić
Light operater Miodrag Milivojević
Soun operater Tihomir Savić
Stage Crew Chief Nevenko Radanović
Set and Costumes were manufactured in the National Theatre Workshops