QUEEN MARGOT
ballet to the music by Goran Bregovic
About Performance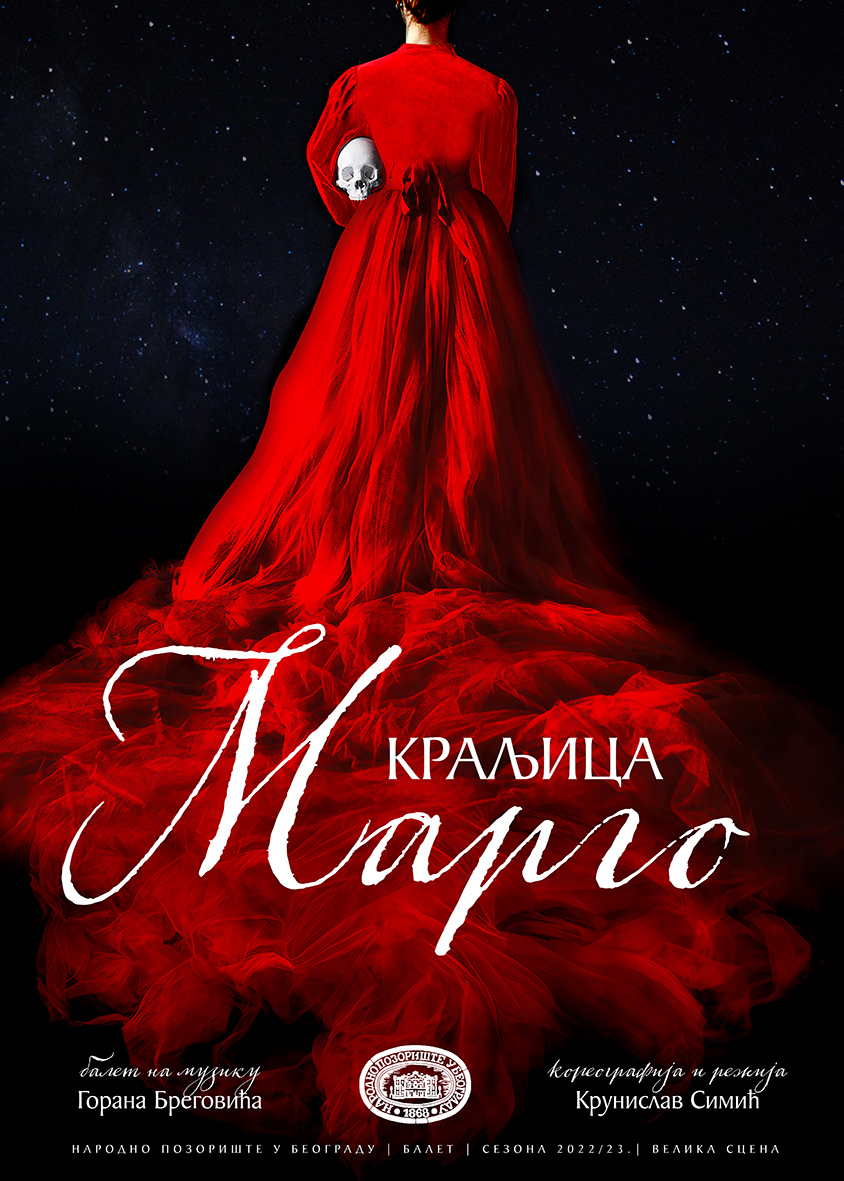 THE LEGEND OF QUEEN MARGOT
Marguerite was a victim of the society, politics and power struggles of her time. Her brothers all died childless, women could not succeed to the throne in France, and both her mother and her husband were desperate for an heir to the French throne. In her younger years at Court, Marguerite was something of a 'loose cannon', and a threat to many because of her strong and lively personality. Her arranged marriage was an attempt to bring Huguenots and Catholics together. When she could not produce an heir, she was isolated, imprisoned, paid off, and finally discarded. For most of her life, Marguerite's situation - trying to balance between the Catholic and the Huguenot parties - also came to affect how she has been seen by posterity. To Calvinist polemicists, she was a Valois and a Medici, so by nature sexually depraved. To the extreme Catholic conservatives, her support for the politically moderate Duke of Alencon, (her brother Francis) could be due only to an incestuous relationship, and her ability to convince a Usson governor to ameliorate the condition of her captivity could be due only to seduction. Thus was born the legend of 'La Reine Marguerite' - a legend further fuelled by Alexandre Dumas' novel of 1845 "La Reine Margot" .
---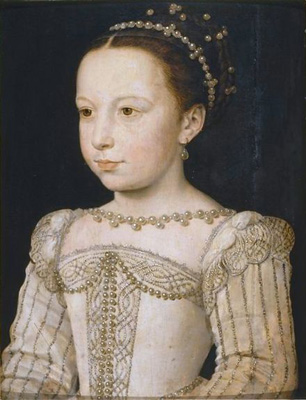 MARGUERITE DE VALOIS (May 14, 1553 – May 27, 1615)
Queen Margot was Queen of France and Navare. Three of her brothers became kings of France: Francois II, Charles IX and Henri III. Although Marguerite loved Henri, Duc de Guise her ambitious mother would never allow the House of Guise any chance of controlling France. Marguerite was made to marry Henri de Bourbon, a marriage that was designed to reunite family ties and create harmony between the Catholics and Hugenots. Just six days after the wedding, on St Bartholomew's Day, Catherine de' Medici orchestrated the slaughter by French Catholics of thousands of Huguenots. After the marriage and turmoil, Henri escaped Paris back to Navarre, leaving his wife behind. Under the control of her brother, King Henri III, Queen Marguerite became a virtual prisoner in her own home. Finally granted permission to return to her husband, for the next three and a half years. In 1592 negotiations began to dissolve her marriage to Henri IV. It would take seven years, but they were concluded in 1599 with an agreement that allowed her to maintain the title of queen. Her ex-husband would become one of France's most beloved monarchs.
During this time Queen Marguerite wrote her memoirs, which were published in 1658, years after her death. These writings consisted of a succession of stories relating to the reigns of brothers Charles IX, Henri IIIand her former husband, Henri IV that scandalized the population. The beautiful and strong-minded Marguerite took many lovers, notably Joseph de Boniface de la Mоle.
---
THE ST. BARTHOLOMEW'S DAY MASSACRE
The St. Bartholomew's Day massacre (Massacre de la Saint-Barthоlemy in French) was a wave of Catholic mob violence against the Huguenots (French Protestants), under the authority of Catherine de Medici, the mother of Charles IX. Starting on August 24, 1572, with the assassination of a prominent Huguenot, Admiral Gaspard de Coligny, the massacres spread throughout Paris and later to other cities and the countryside, lasting for several months, during which as many as 70,000 may have been killed. The massacres marked a turning-point in the French Wars of Religion by stiffening Huguenot intransigence.
---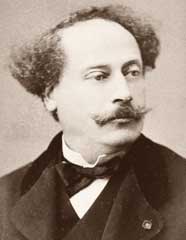 ALEXANDRE DUMAS
Alexandre Dumas was born on July 24, 1802 in Villers-Cotterets near Paris. His grandfather was the Marquis Antoine-Alexandre Davy de la Pailleterie and his grandmother was Marie-Cessette Dumas, a black slave from Haiti). Their son enlisted the army under the name Thomas-Alexandre Dumas, and worked his way to the title of General under Napoleon Bonaparte. His son Alexandre grew up in Villers-Cotterets, and traveled to Paris when he was twenty. By twenty-five, he had his first success as a playwright. Many people do not realize that Dumas became famous not for his novels, but for his plays. Dumas wrote hundreds of plays, novels and travel diaries. He wrote several children's stories, and a culinary dictionary. He started several magazines and wrote in them weekly. He was one of the most prolific writers ever, and did not shy away from collaborating with others, among them with Auguste Maquet. 1845. Dumas wrote with him trilogy (called the "Valois Romances") which consists of the three novels, La Dame de Monsoreau (The Lady of Monsoreau) and Les Quarante-Cinq (The Forty Five or The Forty-Five Guardsmen). The drama called La Reine Margot was written and staged on 1847. Integral play took nine hour to perform and was a huge success. Alexandre Dumas file, wrote several important novels including La Dame aux Camilias, the basis of Verdi's opera La Traviata. After many years of writing, traveling, and carousing, after he had made and lost several fortunes, Dumas died in Puys, near Dieppe, on December 5, 1870. Story of Dumas novel La Reine Margot was also used in 1994. for the successful franco-german motion picture by Patrice Chereau, with music by Goran Bregović.
---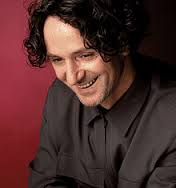 GORAN BREGOVIĆ
Born in Sarajevo, with Balkan roots, with ideas of the 20th century, marching into it at full speed. At the end of the 80-ies, he stopped performing in public because it had become too routine for him, in order to compose music for Emir Kusturica's film Time of the Gypsies. He manages to fulfill his childhood dream to live in a small house on the Adriatic coast. The war interrupted this as well as other dreams, so Goran was forced to leave everything behind and find exile in Paris. Move to Paris and friendship with Patrick Seraox opened the door for him and he got the chance to compose music for Queen Margot, the film that got Palme d'Or at the Cannes Film Festival in 1994. The critics emphasize that it is magnificently composed piece of music with elements of rock. Goran Bregović's music blends the sound of Gypsy's brass instruments and traditional Bulgarian polyphony. The sound of the guitar and traditional percussion instruments together with the interesting suggestion of rock music, supported by the blazing playing of the strings is something that our soul recognizes instinctively and our body identifies as an irresistible stimulus to dancing. Everything Goran Bregović does "whether people like it or not" arouses enormous interest with public, in Serbia as well as in Europe. Composer who is highly regarded abroad, brings great exclusivity to the premiere of the ballet Queen Margot. Everything Goran Bregović touches, gets accepted as a new type of performing music. Evidently, Goran Bregović continues his career more mature and more successful than ever before.
---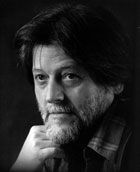 KRUNISLAV SIMIĆ
Parallel to attending secondary ballet school "Lujo Davičo" he studied painting at the Pedagogic Academy, department of conservation and restoration, in Belgrade. He had his debut in Belgrade in the performance Darinka's gift and gradually he took over leading male roles in classic and contemporary repertoire. Since 1988 he has been engaged in choreography.Specific sense of forming characters and strong scenic expression enabled him to create numerous important roles which he presented alone or with the Ballets of the National Theatre in Belgrade and Serbian National Theatre in Novi Sad on all important stages at home, and also abroad: Franz (Coppelia), Per Gint (Per Gynt), Puck (Midsummer Night's Dream), Samson (Samson and Dalila), Slave (Scheherezade), Djuraško (Elisabeth), Alexis Zorbas (Zorbas the Greek). He staged the ballet Repenter (S. Šepić) for the National Theatre in Belgrade in 1988. In the Serbian National Theatre in Novi Sad he staged the ballets: Pieta (E. Morricone) 1988, King's Autumn (Bošnjak) 1992, Zorbas the Greek (M. Teodorakis) 1994. In the chamber opera Madlenianum he staged the ballets: Orpheus in the Underworld, 1999 and Nijinsky – L'oisseau d'or, 2001. He also did choreography for the following dramas: Koštana and The Three Musketeers, and for the Theatre "T" he staged the musical The Gypsies fly to Heaven (2004). TV productions of the ballets Tesla, 2003, and Hamlet 2004. He was a jury member at the First Competition of choreographic miniatures in Belgrade in 1997 and for the Dimitrije Parlić award in 2000. For his achievement as a dancer he got the award of the Ballet Festival in Ljubljana (1988, Per Gint), and four annual awards of the National Theatre in Belgrade. As a choreographer he won the Golden Plaque at the International Competition of Choreographers in Novi Sad (1988, Pieta), annual award of the National Theatre in Belgrade (1991, Repenter), annual award of the Serbian National Theatre in Novi Sad (1992, King's Autumn and 1994, Zorbas the Greek), and greatest of all in the field of the art of ballet, Dimitrije Parlić Award for the performance Orpheus in the Underworld, 1999, awarded by the Association of the Ballet Artists of Serbia.

Premiere performance
Premiere, 1st December 2005 / Main Stage

Ballet in two acts and sixteen scenes
Music Goran Bregović
Choreography and staging Krunislav Simić
Book after the novel by Alexandre Dumas Boško Milin
Sets Boris Maksimović
Costumes Božana Jovanović
Made after the idea of Edi Galičić
Conductor Vesna Šouc

Premiere cast:
Queen Margot Duška Dragičević
Charles IX Konstantin Kostjukov
Henry III Konstantin Tešea
Duke of Anjou Milan Rus
Hercule Francois Nikica Krluč
Duke of Alencon Aleksandar Ilić
Catherine de' Medici Milica Bezmarević
Duke of Guise Dejan Kolarov
Rene Svetozar Adamović
Henrietta Tamara Ivanović
Charlotte Bojana Žegarac
Cardinal Stevan Hadži Slavković
Boar Nenad Jeremić

Guards of La Mole Goran Stanić, Mihajlo Stefanović, Jovica Begojev
Guards of Guise Nebojša Stanković, Duško Mihailović, Vladimir Panajotović, Ljubiša Peković, Miloš Kecman, Milan Gromilić
Protestants Ivana Glišić, Ida Ignjatović, Smiljana Stokić, Nada Stamatović, Jovana Mirosavljević, Sanja Ninković, Lidija Pavlović, Nataša Komarić, Iva Radić, Milica Jević, Lidija Darmanović, Jelena Momirov
Catholics Isidora Krešić, Margareta Bata, Ljupka Stamenovski, Milja Đurić, Maša Tadić, Silvija Džunja, Ivana Kozomara
Oracle Svetlana Marković, Tatjana Popović, Sofija Fekete, Jelena Momirov, Gordana Janković, Irena Zbornik, Mirjana Atanacković, Anđela Đaković, Vera Blagojević, Bojana Leko
Archbishops Jovica Mitrović, Dragan Čopić
Orchestra and Choir of the National Theatre and Ensemble "Renesans" take part in the performance
Soloists: Željka Zdjelar, Dragana Tomić, Suzana Todorović, Biljana Trmčić, Predrag Devald, Boris Postovnik, Darko Đorđević, Boris Babik
Director of Ballet Konstantin Kostjukov
Ballet Associates Vesna Lečić, Marija Vještica
Orchestration Irena Popović, Aleksandar Ranđelović
Concertmaster Dina Bobić
Organisers Brankica Knežević, Gojko Davidović, Marko Jovanov
Make-Up Dragoljub Jeremić
Light Operator Miodrag Milivojević
Set crew Chief Dimitrije Radinović
Stage Manager Brankica Pljaskić