About Performance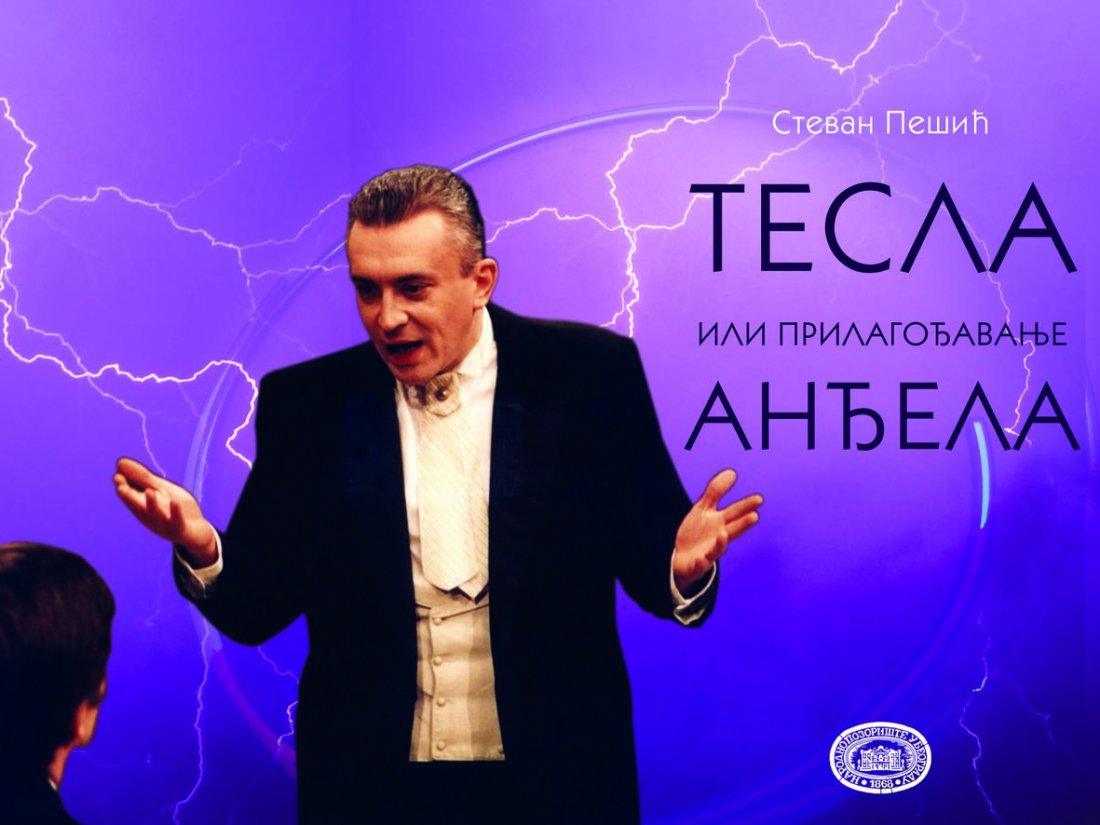 THE POET'S SWAN SONG
Stevan Pešić is an exceptional and entirely unusual writer. He was a poet who wrote two excellent plays in verse (Omer and Merima and Darinka from Rajkovac), accounts of his travels and romance novels (Sarat and Vipuli would make it into the collection of twenty greatest romance novels in the world even according to the strictest of criteria). He also wrote about two or three dozens poetic and children's plays, intended mainly for puppet theatre. He would start writing only after defining the closing scene. Pešić was commissioned to write the only and excellent modern tragedy in our literature, Darinka from Rajkovac. The commissioned play about a hero Lune Milosavljević, a Hamlet-like and deeply disbelieving intellectual in the midst of revolution, was never finished, but nobody knows how many excellent plays Stevan Pešić would have written if our theatre managements had wanted to cooperate with him. Stevan Pešić was a visionary and a lyrical poet, his swan song is a poetic/philosophical/scientific/fantasy drama about a visionary from Smiljane, Tesla or the Adaptation of an Angel. The play is dedicated to a yet another visionary, Raša Popov, who suggested the closest genre definition – stage invocation. We are convinced that the poet-dramatist would agree with it; although, the author never lived to see the premiere. He passed away exactly at the time when he achieved ultimate playwriting skill in its most subtle genre of a poetic and philosophical drama, which will flourish in future. As far as we know, nobody has ever built a worthy play from an interview in the world drama literature, however Pešić's play represents a significant wonder on stage about an adaptation of an angel or a genius, about his sacrifices and tamed visions, whose willing departure from the earthly hell was timed with perfection and intent – it happened on Orthodox Christmas…
During rehearsals, my actors, Tadić and Miljanić, enthusiasts and restless researchers, turned into people of imagination and vision, which is the best thing that could happen to us.
Dušan Mihailović, 1995
---
STAGE DIRECTOR DUŠAN MIHAILOVIĆ (1932–2001)
Dušan Mihailović graduated in the Professor Josip Kulundžić's first class of stage directors in 1956. He attended advanced and specialised courses in Shakespeare's theatre in Stratford. Mihailović directed more than one hundred theatre plays, he staged fourteen plays by Shakespeare 24 times. He was a Ph.D. in Literature (Shakespeare) and a Professor of Dramaturgy and History of Theatre. Tesla or the Adaptation of an Angel was the fifth production he staged for the National Theatre and a fourth play written by Stevan Pešić.
Premiere performance
Premiere 24th March 1995 / "Raša Plaović" Stage
Revival 2nd June 2013 / "Raša Plaović" Stage

Director Dušan Mihailović
Set Designer Boris Maksimović
Music by Petar Antonović
Costume Selection Radomir Mićović
Speech Instructor Sanja Živanović
Associate Zorica Civrić

Premiere Cast:

Tesla Ljubivoje Tadić
John Smith Radovan Miljanić
The Voice Anđelka Milivojević Tadić

Stage Manager Vlastimir Živanović
Make-Up Master Dragoljub Jeremić
Lighting Master Branislav Đorđević
Stage Master Zoran Mirić
Sound Master Dejan Dražić

It takes place in Colorado Springs on 3rd July 1899.