THE TEMPTATION TO BE HAPPY
by Lorenzo Marone
About Performance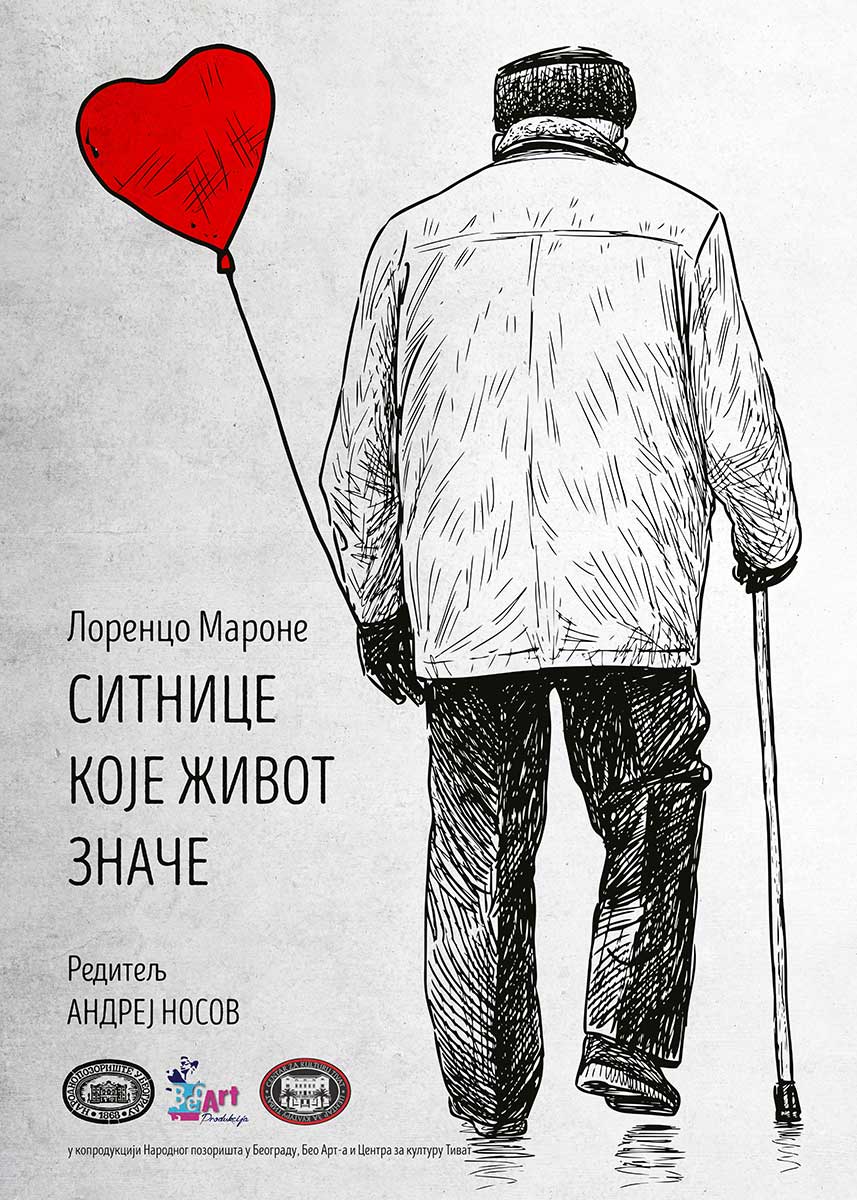 WORDS FROM THE DIRECTOR
What if there is no time to tell my parents how much I care for them, and that I am grateful for everything they have done for me? What if I overcome my difficulties, and consent to parental love which is sometimes very annoying, sometimes limiting, and sometimes implied? Who am I closer to, the stranger from the neighborhood or my sister? How do I greet those that are certain to go away soon, without this being just fear of loss? Is there room for joy when one gets old? And why is death not the worst thing that can happen to a person?
These are just some of the questions that we ask ourselves when working on this piece, reassessing our own dissatisfaction with what we call common life, and searching for actual people who are trying to live their life to the fullest.
Changing oneself at old age is a demanding and almost impossible task. Everyone is telling you today that you cannot change others, but only yourself. And, once you start doing it, and the world, and your closest ones are equally strange, languid and entangled in their own webs - you wonder why change at all. Our main hero is heartily rebelling against old age, but is also taking advantage of it to make things easier for himself. He is living with a woman that is gone, loves children that he doesn't know, makes himself a victim every time he is held accountable and suffers immensely because he thinks that everyone respects him – and nobody really loves him.
Perhaps the most exciting thing behind this theatrical process is the idea that life is a common thing, and that the choices we have to make are also so common. Yet we bother extremely with the fears, calculations and notions on how the rest of the world will perceive us. Around all of us live people who, just like us, are afraid to admit that understanding is truly quite sufficient to survive.
And then one dies, but this cannot be helped.
---
WORD BY THE PLAYWRIGHT
The perception of the world of Cesare Annunciato, main hero of The Temptation to be Happy, the most successful Marone's novel, is soaked with cynicism, grumpiness and moroseness. On the other hand, such a person is trying in his late years to find a new joy of life, after, as he says, wasting seventy-two years and one hundred eleven days, so to say – the entire former life. Perhaps in this very ambivalence of a deeply cynical man who is nevertheless trying to enjoy those daily trivial things and establish sincere relations with children, neighbors, lover, lies the secret why he, in spite of his deficiencies, gets the sympathy and fascination, both from the readers (and the audience). The duality is present also in the language and the style of the novel, where the black humor and the bleak banality of everyday life intertwines with the carnality and the joy of life. This bitter-sweet perception of the world forms the story of the novel relevant not only for the Italian readers but also for everyone else, hence, there is no need to localize the story specifically in the adaptation to a dramatic text, and staging, because we can recognize the characters in the novel in our own neighborhood, family, partnership relations and their fears and desires in ourselves. In one of his reminiscences in the novel Cesare says: "it is well known that a man gets used to everything he enjoys (…). But we will never get used to living without those things that we yearn for." That's why this story ends on the same note, with an open question whether fulfilment and happiness can be found at all, or is this futile endeavor the only thing that remains as certainty of human life.
---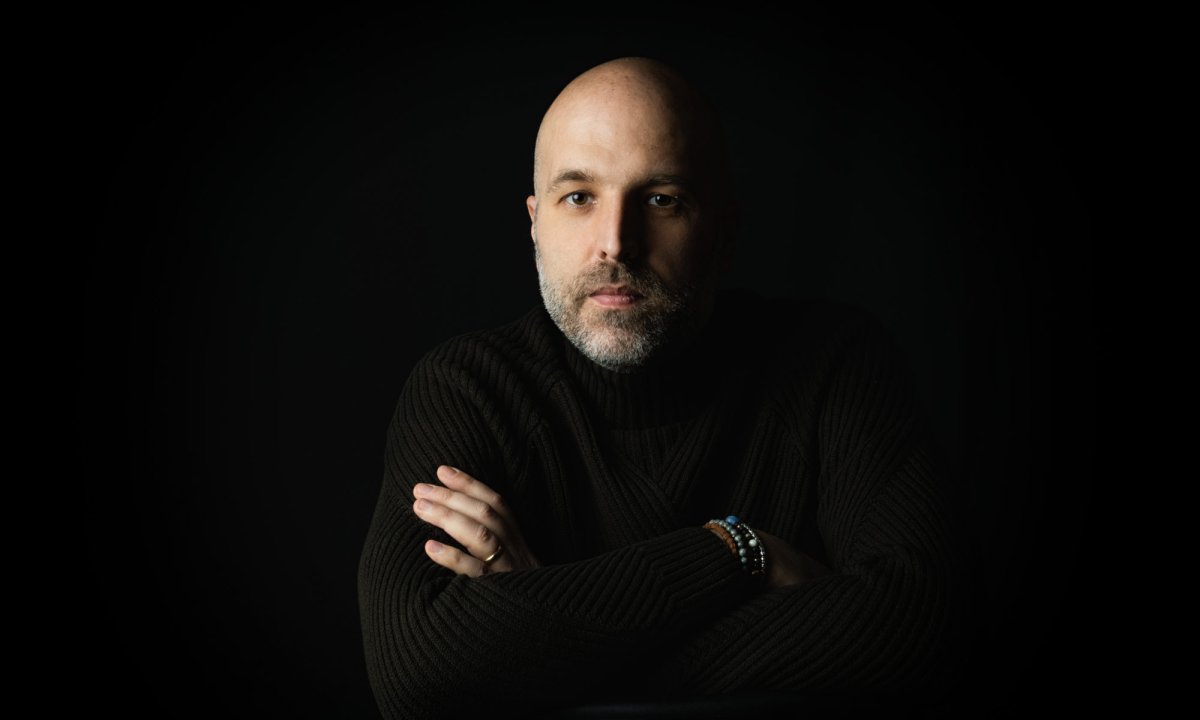 LORENZO MARONE (1974, Naples) is one of the most popular contemporary Italian writers. He wrote the novels Daria (2012), Novanta (2013), The Temptation to Be Happy (2016), which had seventeen editions in Italy, was translated to 14 languages and adapted for a movie (La tenerezza, 2017), La tristezza ha il sonno leggero (2016), Magari Domani Resto (2018) and Un Ragazzo Normale (2019). Since 2015 he is working as a columnist for the paper La Repubblica Napoli. He lives in Naples with his wife, son and basset hound called Great.
---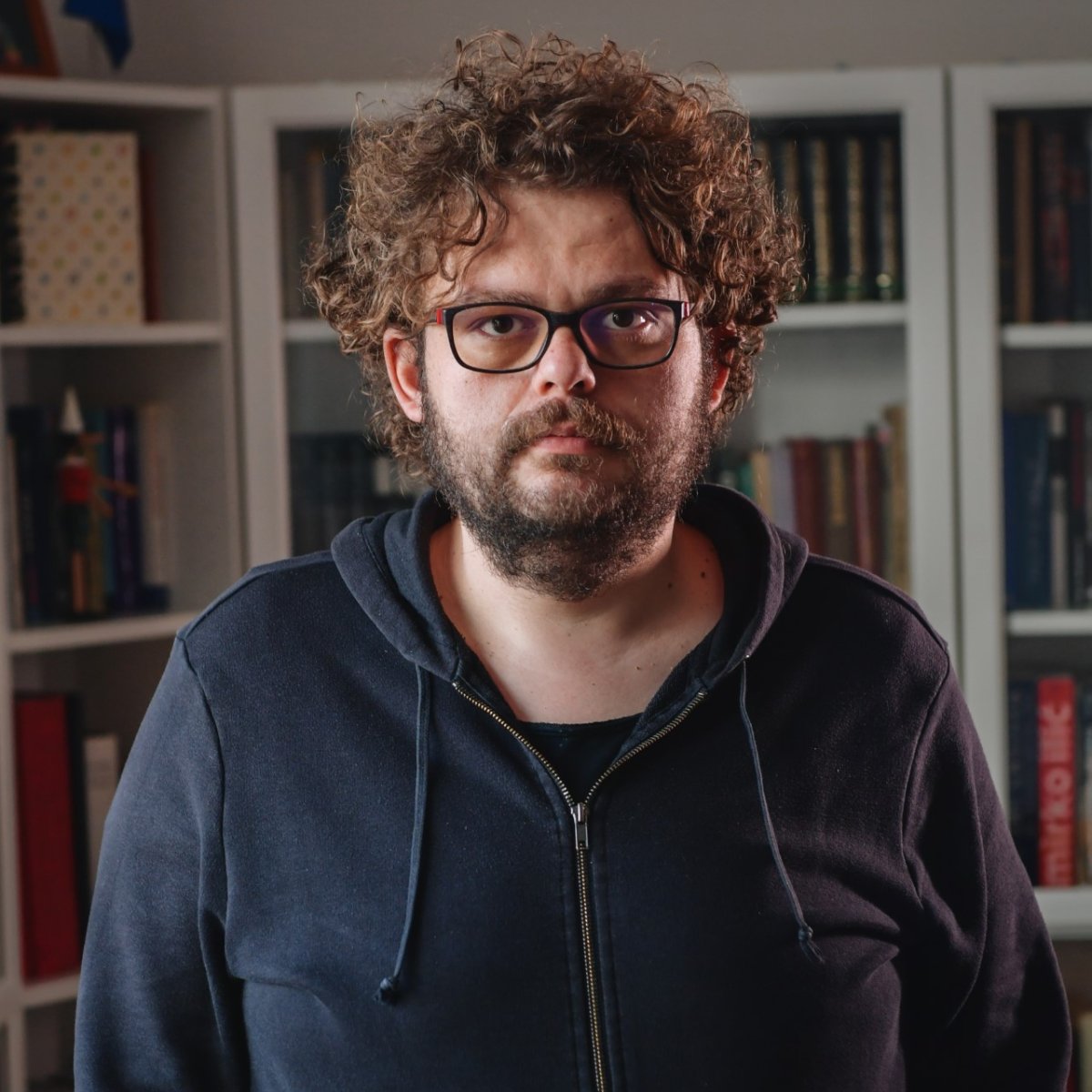 ANDREJ NOSOV completed his studies of theater direction at the Faculty of Dramatic Arts of the University of Arts in Belgrade, and obtained his master's degree at the Theater Academy of the University of Art in Amsterdam. He has directed over ten plays in the theaters in Serbia and the region. He is head of Hartefact, an independent production and foundation.