UN BALLO IN MASCHERA
opera by Giuseppe Verdi
About Performance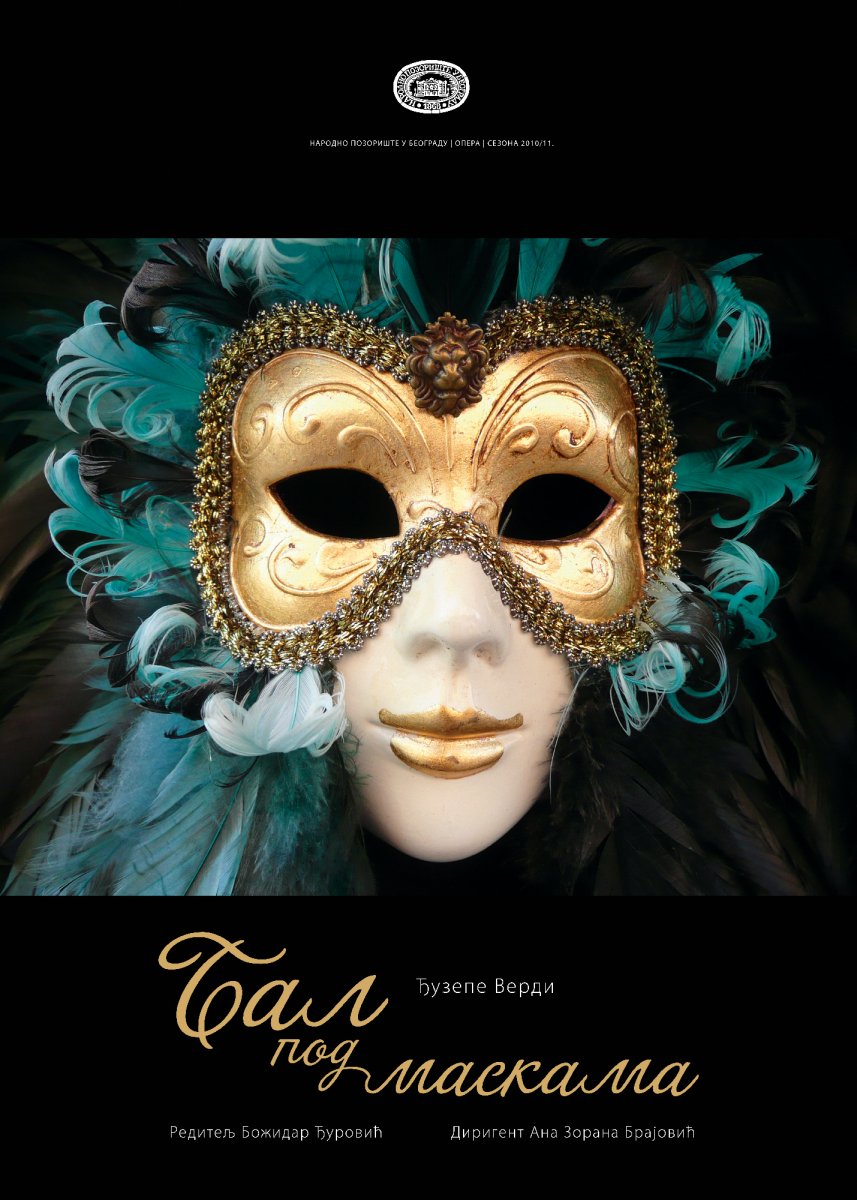 Konstantin Vinaver
VERDI'S A MASKED BALL
The opera A Masked Ball is one of the most popular operas by Giuseppe Verdi. The music has been inspired throughout the whole piece, melodic invention is endless, and the author's skill concerning persuasive and essential musical interpretation of the plot and stage is completely attained. After Rigoletto and The Troubadour, Verdi became the best known and the most appreciated opera composer in Italy. Even outside Italy, his reputation was immense; for instance, the Paris Opera commissioned Sicilian Vespers. Opera Simon Boccanegra did not premiere successfully in Venice in March 1857 and disappointed maestro turns to other jobs while looking for a story for a good libretto. Ruy Blas by Victor Hugo was not quite suitable, Verdi considered a play by Gutierrez and King Lear, but in September 1857, he finally decided to use the theme of infamous murder of the Swedish king, Gustav III on 16th March 1792 at the Stockholm Opera's masked ball. Famous playwright Scribe wrote a drama Gustav III; composers Auber and Mercadante already used the drama for libretto. Verdi believes that the libretto by Scribe is excellent; however, in one of his letters he indicates that the libretto is conventional as well! Antonio Somma, a lawyer and a writer, agrees to work on the libretto. Verdi is very much involved in the work and he continuously asks for changes, improvements and encourages Somma not to be shy on his "proven poetic strength"(…)
In January 1858, Verdi comes to Naples, only a day after attempted assassination of Napoleon III. The censors do not approve of the libretto and ask for crucial changes: main character should be a nobleman in order to prevent any idea of a monarch, a friend's wife should be a nobleman's sister; the scene with a sorceress must be placed at the time when people believed in magic; there should not be ballet dancing in the opera; murder scene should not be played on the stage; the scene with name drawing has to be omitted. (…) In court, Verdi asks to establish what of original libretto remained after censorship "Title – no, poet – no; characters – no; situations – no; name drawing– no; the ball – no. A maestro who has any respect for himself and his art cannot accept such desecration and such nonsense that collide with basic principles of drama and insult the artist's conscience and spoil music written for something completely different". Many prominent citizens in Naples take Verdi's side, even the Count of Syracuse, the ruler's brother is amongst them, so the king was forced to intervene and Verdi is released from his obligation to the Theatro San Carlo. Theatre Apollo in Rome is interested for the opera and Verdi and Somma accept formal changes suggested by the censorship. The drama now happens in Boston, while the title A Vengeance in Domino is changed into A Masked Ball. Names of all characters have been changed as well: King Gustav III becomes Riccardo, Count of Warwick; Anckerstrom becomes Count Renato; fortuneteller Arvidson becomes strange sorceress Ulrica; rebels-counts Horn and Ribbing become Tom and Samuel; and Christian becomes Silvano the sailor. It was clear to Verdi that people and situations from the libretto never existed in puritan New England, the drama is about European courts at the end of the eighteenth century. The audience were also aware of this, nonetheless, at the opening night during the carnival in 1859 (17th February) they delightedly applauded to the maestro. There were patriotic tendencies at the time, because Cavour signed a treaty with France against Austria, which held a large portion of Italy under occupation. Verdi, or rather an anagram of the composer's name, becomes the symbol of unification and liberation of the homeland. A Masked Ball quickly conquered the global operatic stage. When the opera was performed in Paris, the plot was moved to Naples, and on other stages into other parts of the world. (…)
Overture introduces the plot from the very beginning. The theme with loyal court men is interrupted with the rebels' theme in ominous staccato. Riccardo's love sorrow triumphs with its cantilena, but the rebels' theme interrupts. Verdi uses his contrapuntal skill to show that opera too can benefit from old models. In arias, Verdi uses his mastery on each character to give them space and expression. Riccardo was given a French elegance and sense of humour, while Oscar is almost out of control, playful to the extreme and mischievous. Ulrica has been fully portrayed with only a few tones, she is clear and fatal. Amelia is honest, but moving and tragic in her inner battle between duty and wish. Verdi manages to be precise about the plot and situation: introductory accords transfer us from the shiny governor's palace into Ulrica's mysterious cave. The place of murder – a terrible place at midnight and Amelia's inner restlessness have been unambiguously given in the second act. The oboe's cry perfectly suits the beginning of Amelia's aria, the same way as the strong music of tin wind instruments portrays Renato's determination. The irony, taunting and sarcasm at the end of the second act after accusation of Amelia have been used again only in Falstaff. Only the greatest opera master could design the scene of ominous drawing of a murderer's name accompanied with scary trumpet and underground timpani. In the ensembles, each character sings with his own intonation – melody, therefore the characters are very clear. After Ulrica's fortune telling, Rikardo tries to prevent general confusion with jokes and laughter, but the rebels profess their strong wish for revenge. Verdi is not dedicated to recurrent motives in his music, thus the rebels' theme is not played at the moment of the killing at the ball, instead it is played only when necessary. Farewell scene between Amelia and Riccardo is followed by the minuet played by the orchestra at the ball. Verdi's orchestration is refined, and very often it asks and finds chamber, but expressive solutions. (…)
---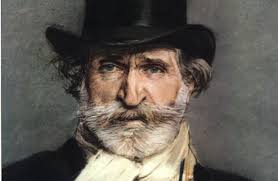 GIUSEPPE VERDI
Giuseppe Verdi (1813–1901), a famous Italian composer, showed his talent quite early. While earning a living as an organist, he began to write operas in Milan. In 1839, his Oberto was successfully performed at La Scala, and it initiated Verdi's long association with the publisher Giulio Ricordi. His next opera, Un giorno di regno (1840), was a failure. Not long after, Verdi's two young daughters and wife died. He overcame his despair by composing Nabucco (1842); it was a sensational success. It was followed by the equally successful I Lombardi (1843). For the rest of the decade he wrote a hit opera every year. Rejecting the prevailing structure of Italian opera — a patchwork of open-ended scenes and inserted arias, duets, and trios — he began conceiving of an opera as a series of scenes integrated into acts. Specializing in stories in which characters' private and public lives come into conflict, he produced a series of masterpieces, including Rigoletto (1851), Il trovatore (1853), La traviata (1853), Don Carlos (1867), and Aïda (1871). A fervent nationalist, he was regarded a great national figure of still non-unified Italy. After composing Requiem (1874), he retired, but when Ricordi brought him together with the Italian poet and composer Arrigo Boito, initially to revise Simon Boccanegra, their mutual esteem led to the two great operas of Verdi's old age, Othello (1886) and Falstaff (1890).
---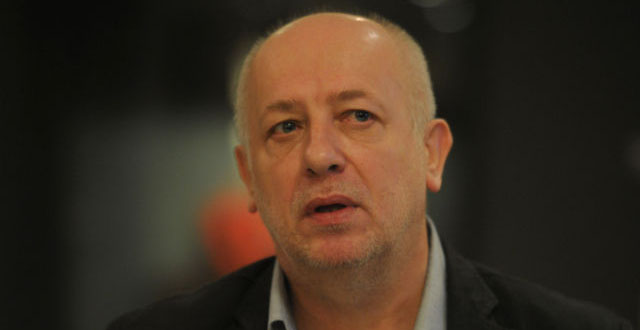 BOZIDAR DJUROVIC
Boždar Đurović was born in Danilovgrad on 12th January 1960. In 1988, he graduated in drama and radio direction at the Academy of Performing Arts in Prague (DAMU). Đurović is a resident director in the Drama Ensemble of the National Theatre in Belgrade (Gloomy Sunday by Peter Muller, The Puritan Comedy by Ivan M. Lalić, Enigma Variations by Eric E. Schmitt, Cyanide at Five by Pavel Kohout, The Meeting Point by Dušan Kovačević). He directed in theatres in Prague, Belgrade, Podgorica, Novi Sad, Kragujevac, Šabac, Kiev... pieces by Ruzante, George Feydeau, Branislav Nušić, Dušan Kovačević, Vida Ognjenović, Vampilov, Peter Muller, Veljko Radović, Pavel Kohout, Bernard Slade, Francis Weber, etc. He is engaged in opera (A Masked Ball by Giuseppe Verdi, in the National Theatre in Belgrade; Resurrection by Franco Alfano, in the Serbian National Theatre in Novi Sad) and radio directing. Đurović has received a number of awards for his achievements. In the course of his career, he worked as an art director in Scena Zemun, head of Drama Department in the National Theatre, art director and selector of "Days of Zoran Radmilović" Festival in Zaječar and "Actors' Festival Milivoje Živanović" in Požarevac. He translates from Czech and Slovakian. So far, he has published a book of translations White Disease. He published a number of articles on theatre and translations in the Scena, Teatron and Knjizevne novine magazines.
---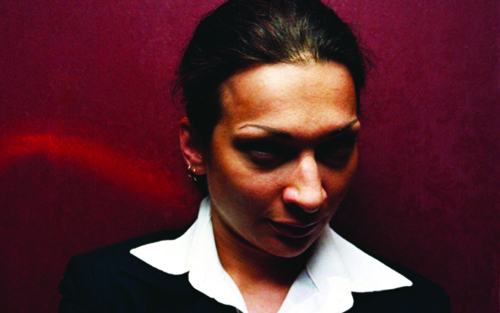 ANA ZORANA BRAJOVIC
She graduated at the Piano Department at The Faculty Music Arts in Belgrade, in the class of Professor Mirjana Šuica Babić. Later on, she obtained her MA in conducting in the class of Professor Jovan Šajnović. As of 1st October 1994, she works as an assistant conductor in the Opera of the National Theatre in Belgrade and at the time, she was the youngest conductor in this institution. In 1995, she holds a Promenade Concert at Zaduzbina Ilije M. Kolarca as a pianist and a conductor accompanied by Symphony Orchestra of RTS. Since then she regularly performs with the Orchestra. The same year, at the concert "Operatic Scenes" with Opera Studio of the National Theatre, she successfully conducts Mozart's Magic Flute for the first time. She continues to conduct this piece in the following seasons of 1996-97, and she also conducts Donizetti's Anne Boleyn. In 1995, she was awarded with October Prize for her accomplishments in music. Ana Zorana finishes post-graduate studies in 1999 and on her final exam she conducts Verdi's Traviata in the National Theatre. In "Boris Hristov" Competition in Sofia in 2000, she excels in category of pianists and co-repetition. She receives Fulbright scholarship for 2003-04 and studies at the Peabody Conservatory of the Johns Hopkins University, Baltimore, USA, in the class of Professor Gustav Meier. She participates at the concert "Millennium Stage" in Kennedy Center in Washington, DC – Evening Events, within the program of Fulbright Foundation and the Ministry of Foreign Affairs of the USA (2004). On 9th July 2006, Ana Zorana Brajović conducts the world premiere of opera on Nikola Tesla Violet Fire by Jon Gibson in the National Theatre and subsequently conducts it at the Brooklyn Music Festival (BMF) in New York. The New York Times' review states the following: "The energetic young Serbian conductor Ana Zorana Brajovic and a dozen accomplished local freelance musicians made the most of Mr. Gibson's simple, colorful melodies, with playing that was unfailingly secure and attractive." (by Steve Smith, 20th October 2006).

Premiere performance
Premiere, 22. January 2005. / Main stage

Opera in three acts (five scenes)
Libretto by Antonio Somma, after a drama by Scribe | World premiere in Rome, 17th February 1859
Conductor Bojan Suđić / Ana Zorana Brajović
Director Božidar Đurović
Set Designer Aleksandar Zlatović
Costume Designer Ljiljana Orlić
Stage Movement Ferid Karajica, guest artist

Premiere cast:
Riccardo, Count of Warwick and governor of Boston Dušan Plazinić / Janko Sinadinović
Renato, Riccardo's secretary Niko Isakov k.g. / Nikola Mitić
Amelia, wife of Renato Katarina Jovanović k. g. / Višnja Pavlović Drakulić
Oscar, governor's page Sofija Pižurica / Ivanka Raković
Ulrica, a fortune teller Jelena Vlahović / Nataša Jović Trivić
Silvano, a soldier in Riccardo's service Miodrag Matić / Aleksandar Stamatović
Samuel, conspirator against Riccardo Vuk Matić / Goran Krneta
Tom, conspirator against Riccardo Dragoljub Bajić / Sveto Kastratović
A judge Aleksandar Dojković / Igor Matvejev
Amelia's servant Boris Babik / Darko Đorđević

Premiere Cast:
Riccardo, Count of Warwick and governor of Boston Hon Li / Janko Sinadinović
Renato, Riccardo's secretary Marko Kalajanović, guest artist
Amelia, wife of Renato Katarina Jovanović / Jasmina Trumbetaš Petrović
Oscar, governor's page Ivanka Raković / Sofija Pižurica
Ulrica, a fortune teller Jelena Vlahović / Nataša Jović Trivić
Silvano, a soldier in Riccardo's service Miodrag Matić / Aleksandar Pantelić*
Samuel, conspirator against Riccardo Vuk Matić / Miloš Đuričić*
Tom, conspirator against Riccardo Dragoljub Bajić / Pavle Žarkov*
A judge Darko Đorđević / Igor Matvejev
Amelia's servant Danilo Stošić*
Arlekino Aleksandar Paunović
Colombina Ivana Vidmar
Piero Gavrilo Rabrenović

*Members of Borislav Popović Opera Studio of the National Theatre
Courtiers, officers, conspirators, soldiers, sailors, women and people at Ulrica's, guests at the ball.
It happens in Boston at the end of 17th century.
Breaks after the second and third scene.
With participation of the National Theatre's extras, under supervision of Zoran Trifunović
Chorus Master Đorđe Pavlović / Đorđe Stanković
Assistant Directors Mirjana Goločevac / Aleksandar Nikolić, Stevan Marković
Dramaturge Dragan Stevović
Assistant Costume Designers Nevenka Milosavljević, Branka Bondžić Đuričić
Concertmaster Iskra Uzelac / Edit Makedonska / Vesna Janssens
Stage music led by Đorđe Stanković
Stage Manager Dejan Filipović / Mirjana Goločevac
Libretto translation for subtitles by Nada Carina
Music Associates Srđan Jaraković, Aleksandar Brujić, Ivan Jovaović, Nada Matijević, Nevena Živković
Choir Music Associate Tatjana Ščerbak Pređa
Producers Maša Milanović Minić, Snježana Vujasinović
Prompters Silvija Pec, Biljana Manojlović
Lighting operater Srđan Mićević
Make-up Dragoljub Jeremić
Stage Master Zoran Mirić / Nevenko Radinović
Sound operater Miroslav Vuković / Tihomir Savić
Décor and costumes were manufactured in the workshops of the National theatre in Belgrade
ORCHESTRA AND CHOIR OF THE NATIONAL THEATRE'S OPERA