BAIT
ballet choreographed by Sanja Ninković
About Performance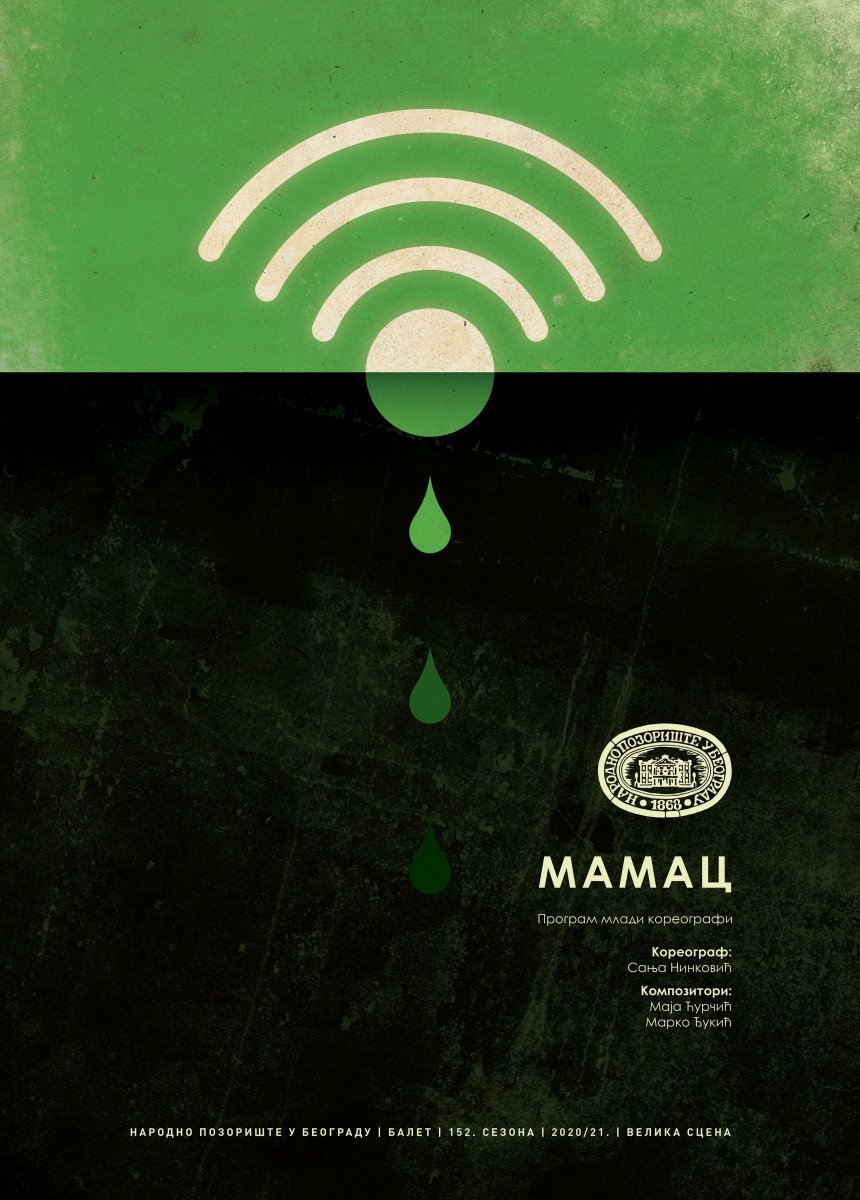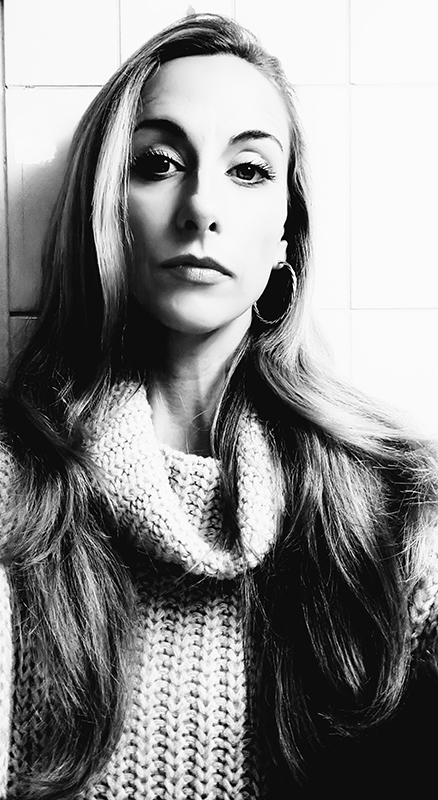 SANJA NINKOVIĆ
She graduated from "Lujo Davičo" Ballet School in 2001 and she became a member of the National Theatre ballet company the same year. She was promoted to a second soloist in 2010. She played leading and soloist roles in contemporary ballet performances: Who Is Singing Over There, The Autumn Flowers, The Rite of Spring, Songs, Alexander, Dictionary of the Khazars, The Tin Drum, Step Lightly, Six Dances, Interval, Viva la Vida, Carmen, and also soloist roles in classical ballet repertoire: Swan Lake, Giselle, Sleeping Beauty, The Nutcracker, Paquita, Coppélia. Since 2010 she has been a guest member of Bitef Dance Company (Yesterday - Remember to Forget, The Scents of Cinnamon, Divine Comedy, If We Would All Keep Silent..), and since 2002 she has also performed in the ballets staged at the Madlenianum Opera and Theatre (Triptych, Northern Fairy Tale, Orpheus in the Underworld, Liederabend, Wolfgang Amadé) During her career she worked with the following choreographers: Paul Lightfoot, Marie Claud Pietragalla, Edward Klug, Guy Weizman, Jasmin Vardimon, Isidora Stanišić, Ronald Savković, Konstantin Kostjukov, Ljubinka Dobrijević, Vladimir Logunov, Duška Sifnios, Krunislav Simić, Lidija Pilipenko, Zoran Marković, Aleksandar Ilić, Dejan Kolarov, Ramon Oller, Ditmar Seifert , Renato Zanella and others. For the best dance interpretation in the field of artistic dance in the performance "Yesterday, Remember to Forget" of the Bitef Dance Company she received Smiljana Mandukić Award in 2013. As a member of the ensemble of "Step Lightly" ballet performance she was the recipient of Dimitrije Parlić Award for outstanding artistic and technical interpretation, and she also received Nataša Bošković Award for her role in Slavic dances in the ballet "Coppelia" ( in 2016). She received Commendation of the National Theatre for her achievements in performance of special importance (in 2007, 2010, 2013, 2019). She was also the recipient of the Critic's Choice Award and Encouragement Award at the 22nd Festival of Choreographic Miniatures for her debut choreographic work. For her first full-length ballet performance "One" in the production of the Association of Ballet Artists of Serbia, she received "Believe in Yourself" Award awarded by the Belgrade Dance Festival for outstanding achievements. She graduated from the Academy of Arts, Department for Production in Arts and Media.
---
CHOREOGRAPHER'S NOTE
Social circumstances impose on a modern man an addiction to frivolous contents and superficial entertainment which he accepts as inevitability in his everyday life. He is generously willing to devote both attention and time to them, to the detriment of some other issues, which require profound contemplation. We get information fast, but they consume all of our time. The need for entertainment and to be entertained has become a must. Many short-lasting stimuli create only an illusion of happiness, and thus superficiality of thinking goes unnoticed. Do we really need meaningless contents in order to endure the pressure and "walls" that our problems impose on us, or by focusing on them, we make even our internal experiences trivial? Faced with a loss, struggle and regret, a man goes through various emotional stages: shock, denial, anger, refusal, apathy, cognition, and acceptance. To talk about it often means to come to terms with the thought that others might see us as uninteresting, difficult, and dull. Does this awaken fear of refusal in us because of which we give up on trying to share this with others, leaving such stories trapped within us, so instead we simply utter "Fine" when asked "How are you?" How to tell a story about a loss, confrontation, pressure and problems in times when a modern man's attention span has decreased and how to cope with the demand and need for a small dose of seeming relief that becomes a way of life? What bait captures our attention is something that each of us shall discover when left alone with oneself shrouded by the silence of the theatre hall.
---
MAJA ĆURČIĆ
Maja Ćurčić is a composer and a music teacher from Belgrade. She graduated from the Faculty of Music in Belgrade, General Music Pedagogy Department. She composed scores for the films "The Wind", "Chamber Love"; for the play "Towards the Sun: A Fairy Tale about a Boy and People Who Are Afraid", and she also composed music for various TV formats, audio-visual installations, radio dramas and children songs. She composed music for Sanja Ninković's choreographic miniature, who was awarded at the 22nd Festival of Choreographic Miniatures. She is the co-founder of Art Aparat Association which is focused on education of children and adolescents from the most vulnerable social groups through music. She composed scores for the ballet performance "One" choreographed by Sanja Ninković.
---
MAKRO ĐUKIĆ
Marko Đukić graduated from the Faculty of Dramatic Arts in Belgrade, Department of Sound Recording and Design. He worked as a sound recorder at the Serbian Broadcasting Corporation (Serbian Radio Television) from 2013 to 2017. In addition to sound recording and design he is also engaged in music composing and music production. He has over ten years' experience in the field of video games and other audio-visual forms. He composed the score for the ballet "One" choreographed by Sanja Ninković.
Premiere performance
Premiere, December 20th 2020 / Main stage

YOUNG CHOREOGRAPHERS PROGRAM

Choreographer Sanja Ninković
Composers Maja Ćurčić, Marko Đukić
Scenographer Jasna Saramandić
Costume Design Ida Ignjatović
Assistant Choreographer Maja Bajčetić
Soloists:

Dejan Kolarov, Miloš Marijan, Nicola Bianco, Branko Sarić, Carlos Rene Alvarado, Olga Olćan, Ivana Savić Jaćić, Brankica Mandić, Ada Raspor, Ljiljana Velimirov, Dejana Zlatanovski, Bojana Žegarac Knežević, Jose Iglesias, Dušan Milosavljević

Music track used in the play Withot You, Smoove and Turrell
Light operater Vlada Marinkovski
Make-up Marko Dukić
Stage Crew Chief Nevenko Radanović
Soun operater Perica Ćurković
Stage Manager Ana Milićević

Set and Costumes were manufactured in the National Theatre Workshops