About Performance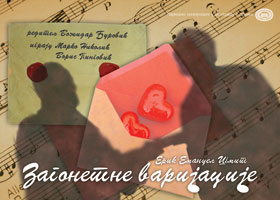 ENIGMA VARIATIONS
Another remarkable piece of French drama has been presented on "Raša Plaović" Stage. Enigma Variations, a modern drama written by Eric-Emmanuel Schmitt won the hearts of theatregoers in Europe and America. Theme in this intimate chamber inscenation is typically French, or should we say human – love. Two men and a woman. However, the triangle is not simple and definitely not banal as one might think at first. Who is in love with whom and who stopped loving whom? Is it a love triangle? Abel Znorko and Erik Larsen, his guest, analyse not only the woman they both are emotionally attached to, but also themselves and by doing so they reveal hidden qualities of modern intellectual's psyche. Enigma Variations are wisely and intelligently written play that speaks about indefinable layer of our beings between life and dream. Erik Larsen: Enigma Variations by Edward Elgar to the melody we cannot hear… Women are the melodies we dream of and cannot hear. Whom do we love when we are in love? We never know.
Abel Znorko: Never…
---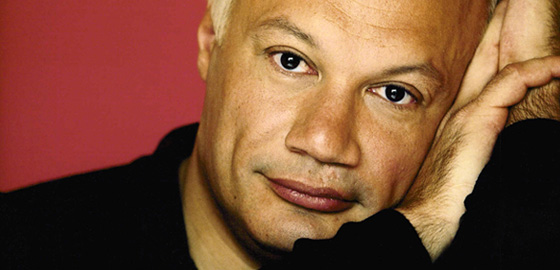 ERIC-EMMANUEL SCHMITT
Éric-Emmanuel Schmitt was born in Lyons in 1960. He studied Philosophy and Music in Lyon and at the famous École normale supérieure in Paris, and obtained bachelor's degree in 1980, masters in philosophy in 1983 and doctorate in philosophy in 1987. While still a professor at the University, he started writing plays. Premiere of his first play The Night of Valognes was given in Paris and later performed in many American theatres and in Royal Shakespeare Company in London (1996). The next play, The Visitor, performed in Paris (1993), was awarded the Molière Theatre Prize in three categories. This play was crucial for Eric-Emmanuel Schmitt's career. After his Paris success and tour, he decides to become a full-time writer. His first novel, The Sect of the Egoists, was published in 1994; for this novel, he won the award. In 1997, he publishes Diderot and the Philosophy of Seduction. The Visitor begins its international career; it is being performed abroad (Argentina, Belgium, Brazil, Bulgaria, Canada, Spain, Italy, Japan, Poland, Romania, Scandinavia, Czech Republic, Uruguay) and receives praises by critics and audiences alike. In season 1996/97, two successes follow: Enigma Variations in Theatre Marigny, directed by Bernard Murat with Alain Delon and Francis Huster; and The Libertine in Theatre Montparnasse, produced by the same director. At the time when the Enigma Variations have been a resounding success for three months in Paris, productions of the play are under preparations in Hamburg, Linz, Essen and Berlin and subsequently in Greece, Turkey, Rumania, Bulgaria, Japan, Poland, Scandinavia, Argentina, Russia and in London (with Donald Sutherland). Meanwhile, a monodrama Milarepa was performed in Lausanne (1996)…
Eric-Emmanuel Schmitt translated and adapted the following pieces: Sarcophagus by Russian playwright Vladimir Gubarev (1991); The Merchant of Venice by William Shakespeare; and Nine, a musical by Maury Yeston and Arthur Kopit (performed at the Folies Bergere).
---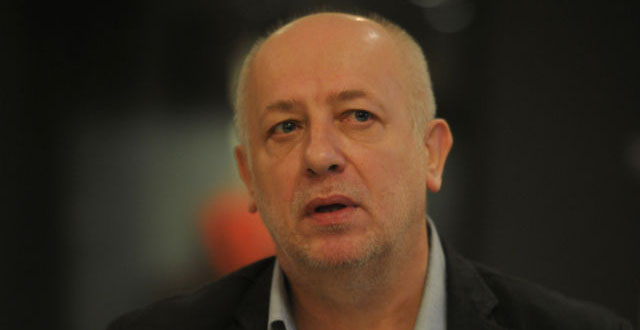 BOŽIDAR ĐUROVIĆ
Božidar Đurović was born in Danilovgrad, Montenegro, in 1960. He graduated in Theatre and Radio Directing at the Academy of Performing Arts in Prague (DAMU) in 1988. In the course of his career, he directed pieces by Ruzzante, Feydeau, Dušan Kovačević, Vida Ognjenović, Vampilov, Peter Miller, Veljko Radović, etc. He is engaged in radio drama directing and translates from Czech and Slovakian. He is engaged as a director in the National Theatre in Belgrade.
---
A NOTE BY THE DIRECTOR
Instead of usual explanations regarding directing, and in order to explain what can hardly be explained, here is an anecdote about great writers concerning fluid relationship between women and men. Chekhov and Gorky are strolling in the Crimea and they see Tolstoy sitting on the seashore. He bends his large head, his beard touching the sand, and contemplates on something really deeply. They squat next to him and start having a conversation about women. Tolstoy listens to them for a long time without saying a word, and then he says, "I will tell the truth about women only on my deathbed. I will tell the truth, hide in the coffin, and when I close the coffin I will say 'Now you can do with me what you will!"
Premiere performance
Premiere, 2 May 1998 / "Raša Plaović" Stage

Director Božidar Đurović
Set Designer Boris Maksimović
Costume Designer Ljiljana Dragović
Music selection by Miloš Petrović
Editor Sanja Živanović
Translation Stanica Lazarević

Premiere Cast:
Abel Znorko Marko Nikolić
Erik Larsen Boris Pingović

Producers Jasmina Zotović, Snežana Trgovčević
Stage Manager Đorđe Jovanović
Prompter Dušanka Vukić
Make-Up Designer Dragoljub Jeremić
Stage Master Dimitrije Radinović
Lighting Master Branislav Đorđević
Sound Master Nebojša Kostić
Prop Master Dejan Janković