About Performance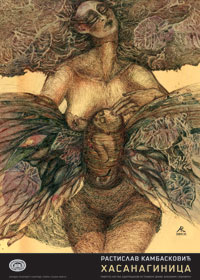 IN THE UNCHARTED TERRITORY
The National Theatre has staged Hasanaginica (Hassan-Aga's Wife) twice, in May 1974 and in December 2001. I had no idea it was going to be staged for the third time as an opera. When many years ago, Mr. Rastislav Kambasković approached me and said that he wanted to write an opera after my play and asked for my consent, I was, to put it mildly, surprised. The words of the play were not planned to be interpreted with music. The only music in the text was the music of the language itself. Moreover, it was the music of the living language based on colloquial speech. I recollect that Ezra Pound, when speaking about poetry, said that it is enough that words have their own music, and he didn't approve (he used a much stronger language) that his words should be accompanied with, as he calls it, the composers' music. I was quite surprised that somebody believes that the verses, written to be spoken in a discussion, quarrel and dispute, can be sung too. Regardless, I didn't withhold my consent to Mr. Kambasković, and he spent years on this seemingly endless undertaking. I remember that he didn't plan to use my idea merely as a basis for his libretto, instead he planned to use my text quite directly and literally. Of course, this means that he would have to abridge the text to quite an extent – if my whole play should be sung, it would last as long as five or six consecutive opera performances. My only condition was that the abridged text should not be changed or added. Mr. Kambaskovic and I spoke only several times in the course of all these long years while he was writing the music. He called me on several occasions to share his concerns and tell me about the problems he faced and sometimes he called to share his joy for the things he thought he wrote well. Finally, one day, glowing with happiness he said that the opera is finished! Upon finalization of the opera, there was the long and difficult road to the scene that remained to be travelled. If I remember correctly, it took eight years. And finally, the premiere night is approaching. I didn't have the pleasure to hear the opera written by Mr. Kambasković so far and I anticipate that my experience of the premiere night will resemble the landing in the uncharted territory. When I am watching one of my plays, I become all the actors; I play all the roles… Although I find my self in a different situation now - all the privileges, including the one to be nervous, belong to Mr. Kambaskovic - but while watching and listening to his opera, I will be all the singers, soloists and chorus, I will be all the musicians, I will be the whole ballet crew. I will be them, hoping that it would, in some invisible way, help them to place the crown of success on their heads after working so hard on this venture.
Ljubomir Simović
---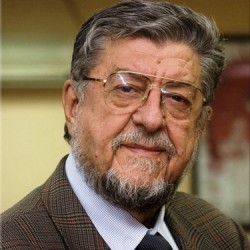 RASTISLAV KAMBASKOVIC, composer
Rastislav Kambasković was born in Prokuplje in1939, he graduated and obtained his MA degree from the Department of Composition of the Faculty of Music in Belgrade, in the classes of Professor Vasilije Mokranjac and Professor Predrag Milošević, in addition he trained professionally in Koeln and Rome. In the course of his rich career, he was engaged in many professional positions, namely: in period 1964-88, programme editor for studio recordings of chamber, vocal and instrumental music; 1970-76, head of the Symphony Orchestra of Radio Television Belgrade; since 1988, professor of harmony and music analysis at Department of Theory of the Faculty of Music; 1992-98, head of Department of Theory; 1998-2002, Vice-Dean for Academic Affairs at Faculty of Music; 2002, acting Dean of Faculty of Music. His opus consists of: solo instrumentals (Sonata in G for violin and piano, Nada Šerban's Three Lines for soprano and double bass, Sonata for two violins, Six Preludes for piano); chamber music (Serious Variations for flute and string orchestra, Quintet for wooden wind instruments, Piano trio, Kumb – quintet of tin wind instruments, Sketches from Pester for fourteen flutes, Fire in Vracar – sonata for four harps, Lament for Jefimija for violoncello and string orchestra); orchestra and vocal-symphony music (Movemento Simphonico for symphony orchestra, Fluids – choreography symphony for symphony orchestra, Balkan Requiem for soprano, baritone, children or mixed choir and symphony orchestra); vocal music (Lamento for soprano and five trombones, Children's Songs, Gypsy Songs for soprano and nonet (wind quintet and string quartet), Five Songs for Baritone and Piano); choir music (To Our Lady – madrigal for mixed choir in eight voices, Autumn for mixed choir in four voices, spiritual music I Sing to You, I Called Upon the Lord, Angel Cried); opera Hasanaginica (Hassan-Aga's Wife). He was awarded many times, namely: four awards from Composers Association of Serbia; BEMUS awards and awards from Radio Television Belgrade. According to professor Vlastimir Peričić, "Rastislav Kambasković strives to create music expressions which will be modern, but communicative, daring and strong at the same time, also clear and synoptically shaped, but above all – expressively comprehended and ready to resonate in the listener's senses".
---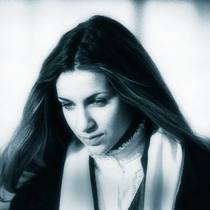 IVANA DRAGUTINOVIC MARICIC, director
Ivana graduated from secondary music school, Piano Department, and mathematical gymnasium. She got her university degree at BK Academy in the group of Professor Mladen Sabljić and Professor Gordan Dragović. Since 1998, she has been working as an assistant director in the National Theatre and Chamber Opera Madlenianum, and since December 2003, she has been engaged as a director in the Opera House of the National Theatre. Ivana directed the following operas: The Troubadour by G Verdi, performed on the master scene of the National Theatre, The Marriage of Figaro – Variation by W. A. Mozart and The Secret Marriage by Domenico Cimarosa (directed in cooperation with Radoslav Zlatan Doric) performed on the Raša Plaović scene. She has directed the play One Century of Politika staged for 100 years' anniversary of newspaper agency Politika in 2004 and restored the original direction by Mladen Sabljic of Don Carlos by G. Verdi. She adapted Salome by R. Strauss (originally directed by Bruno Klimek, Germany); with this play, the Opera Ensemble of the National Theatre made successful guest performances in Italian towns of Ravenna and Rovigo. In 2009, she was involved in Don Giovanni, specially prepared and directed for Portugese Silves Summer Festival. She cooperated with many local and international artists, both as a director and assistant director on the following operas: Witches of Salem, Attila, Madame Butterfly, Cinderella, Hansel and Gretel, Magic Flute, Verter, Elixir of Love, The Bat, Pagliacci, Cavalleria rusticana, Gianni Schicchi, Violet Fire, Carmen, Italian Girl in Algiers, Nabucco, La Boheme, Rigoletto, Tosca, Aida and many others; and in Madlenianum Opera: The Rape of Lucretia, Die Kluge, Two Widows, Cosi fan tutte. As of January 2009, she has been working as a Professor of Opera Studies in the Fine Arts Academy in Belgrade.
---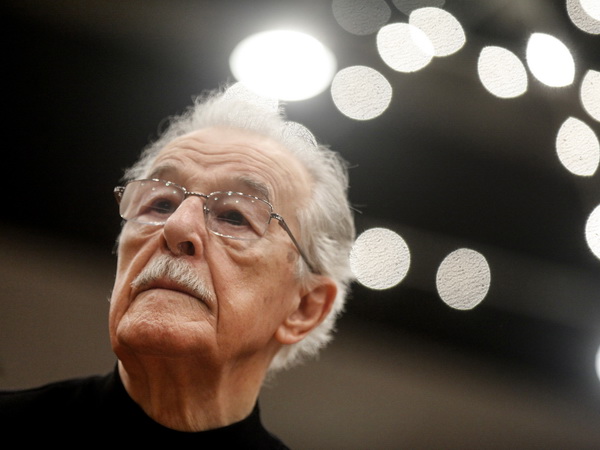 MLADEN JAGUST, conductor
Mladen Jagušt was born in Sunja on 10th December 1924. He studied music at the Music Academy in Zagreb, where he graduated at the Conducting Department in 1949, in the class of Professor Friedrich Zaun, the then most prominent conductor of the Zagreb Philharmonic Orchestra. In autumn of 1949, he starts conducting in the Choir and Orchestra of Radio Zagreb. In 1952, he was engaged in Zagreb Opera as a correpetitor and conductor, while in 1956 he moves to Belgrade and starts working as a conductor in the Choir and Orchestra of the Art Ensemble of Yugoslav People's Army. He was the leading conductor and director of Opera House of the Serbian National Theatre in Novi Sad between 1965 and 1970. Period after this, until his retirement in 1984, is filled with productive accomplishments while he was the leader of Choir and Symphony Orchestra of Belgrade Radio and Television Company. He also worked as associate professor, conductor of student choir and symphony orchestra in the Academy of Arts in Novi Sad. He performed solo, or leading the orchestras in all music centers and many other towns in ex-Yugoslavia, as well as in all prominent festivals, such as BEMUS, NOMUS, Dubrovnik Summer Festival, Ohrid Summer Festival, Days of Mokranjac, Opera Biennale in Ljubljana, etc. He also performed in Austria, Belgium, Bulgaria, Czech Republic, Hungary, Italy, Great Britain, Canada, Germany, Cuba, Poland, Russia, Ukraine, Turkey, Switzerland and Romania. In the course of Jagust's long and fruitful career, he covered an immense repertoire that includes all forms of collective musical expressions from all periods (choir a capella music, chamber, symphony, vocal and instrumental music, operas and ballets). Impressive number of his performances of a capella music of XX century authors have been recorded and published (this was a big publishing venture of entire works of Stevan Mokranjac, Hristić and Tajčević). Jagušt performed for the first time many pieces of symphonic music composed by local artists for Radio and TV Belgrade and PGP (lasting over 2000 minutes) and he recorded all pieces of symphonic music composed by Aleksandar Obradović, Milan Ristić, Stanojlo Rajičić, Vasilije Mokranjac, Ljubica Marić, etc. During his impressive career lasting for 66 years, Mladen Jagušt has been rewarded with many flattering reviews both in local and international press, as well as many professional and public awards, namely: on several different occasions his presentations and interpretations were assessed as best at Yugoslav Radio Week in Ohrid; his interpretation of Verdi's Nabucco has been evaluated as best in Opera Biennale in Ljubljana; he received the Serbian Music Artists' Association Award; awards from Yugoslav Composers Association and Serbian Composers Association. In addition to these, he was awarded with the following: October Award of Belgrade City, October Award of Novi Sad City, Vuk's Award, Lifetime Achievement Award by Music Artists Association and yet another Lifetime Achievement Award by the University of Novi Sad.
Premiere performance
Premiere, November 22, 2009 / Main Stage

Opera in three acts (five scenes)
Libretto has been adapted from the play Hasanaginica, written by Ljubomir Simović.
Mr. Rastislav Kambasković made the adaptation
Conductor Mladen Jagušt as a guest
Director Ivana Dragutinović Maričić
Set Designer Boris Maksimović
Costume Designer Katarina Grčić Nikolić
Lighting Designer Miodrag Milivojević
Choreographer Konstantin Tešea

Premiere cast:
Hasanaginica Jasmina Trumbetaš Petrović
Hasanaga Vuk Matić
Count Pintorović, Hasanaginica's brother Janko Sinadinović
Hasanaga's mother Nataša Jović Trivić / Tamara Marković
Hasanaginica's mother Olga Savović / Dubravka Filipović
Jusuf Efendia Nenad Jakovljević
Suljo, Hasanaga's soldier Mika Jovanović / Nebojša Babić
Ahmet, Hasanaga's soldier Igor Matvejev / Ljubomir Popović

Orchestra and Choir of the National Theatre in Belgrade
Ballet Crew: Drina Durić, Milena Ivić, Iva Ignjatović, Sanja Tomić, Kristina Nikolovski, Jovana Nestorovska, Ivana Savić, Marina Pamučar / Gordana Janković, Ana Ivančević, Maša Tadić Željko Grozdanović, Nebojša Stanković, Vladimir Panajotović, Gleb Sumanov, Miloš Marijan, Entoni Bakti, Miloš Isailović, Tamaš Čižmadija / Duško Mihailović, Aleksa Jelić, Igor Čupković
Supernumeraries of the National Theatre in Belgrade
Assistant Conductor Ana Zorana Brajović
Chorus Master Đorđe Stanković
Concertmaster Edit Makedonska / Vesna Janssens
Music Associates Srđan Jaraković, Ivan Jovanović, Nevena Živković, Tatjana Ščerbak Pređa
Ballet Repetition Paša Musić
Stage Manager Ana Milićević
Prompters Silvija Pec, Biljana Manojlović
Producers of production Maša Milanović Minić, Snježana Vujasinović
Make-up Dragoljub Jeremić
Video Production Dejan Ostojić
Sound Designer Vladimir Petričević
Sound Operater Tihomir Savić
House Carpenter Zoran Mirić
Assistant Costume Designer Olga Mrdjenović
Costume and shoes modellers: Radmila Marković, Drena Drinić, Milan Rakić
Sculptors: Stanimir Pavlović, Vladimir Simović
Painters: Srđan Pušeljić, Ilija Krković
Costumes and set were manufactured in workshops of the National Theatre in Belgrade under the supervision of Željko Rudić.