About Performance

INTERVAL
Zoran Marković found inspiration in his immediate surroundings; the main focus is on man's inability to find his way in the modern world. The production portrays the world of a person who has not made a single change in his life, a person who does not even communicate with the outside world. The only source of information is a TV set and occasional visits of people who bring their versions of everyday events. The play emphasises the relativity of the flow of time, we see succession of scenes of different characters and everything is very dynamic, although the time, in fact, stands still.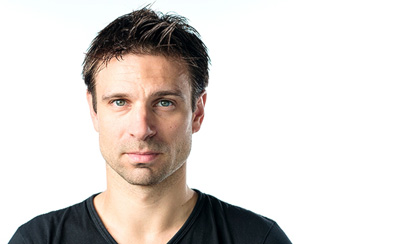 ZORAN MARKOVIĆ
Zoran Marković studied dancing in the Ballet School "Lujo Davičo" in Belgrade. He won the Benetton Award which comes with a scholarship, therefore he continued his studies in Hamburg with Neumeier and in Monte Carlo with Besobrazova. In 1993, he gets engaged by the Ballet in Dresden and in 1997 he becomes a soloist there. He danced in ballets by John Neumeier, Stephan Thoss, Mats Ek, etc. In the Thoss-TanzKompanie, Kiel and Hanover, he worked as a soloist and instructor. With Lyon Ballet Company he toured Asia with the production of Carmen by Mats Ek, dancing in the role of Don Hose. In 2006, he joined the NDT in Den Haag, where he worked with Kylian, Ek, Forsythe, Lightfoot. Marković produced ballets by Stephan Thoss in Brisbane, Essen and Wiesbaden. He holds workshops and ballet trainings in Germany, Austria, Croatia and Serbia and continues his career as a freelance artist, choreographer and pedagogue.
---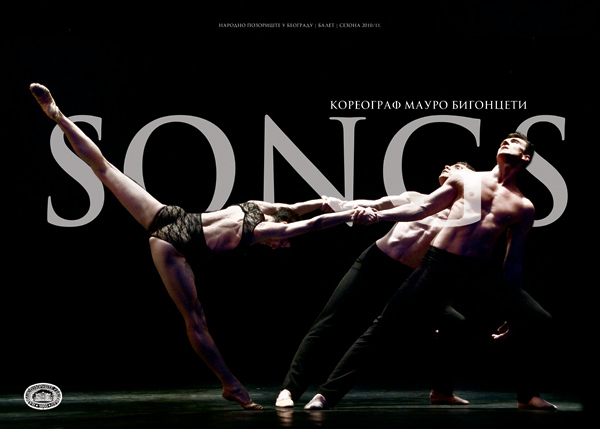 SONGS
An exploration into the deeper aspects of psychological conditions, between the hidden folds of being and its infinity of phases. When dance carries and expresses the most intrinsic and visceral feelings there is no when and where, but only now and always. In Songs, a sensual and refined pas de trois, Mauro Bigonzetti returns to a composer close to his own sensibility and one of his favorites, Henry Purcell. A unique genius and a singular master in the expression of human passions, Purcell is contemporary in language, timeless in subject matter and the author of the "Songs" from which the choreography takes its name. Originally created for two men and a woman, since 2002 there is also a new version exclusively for male dancers.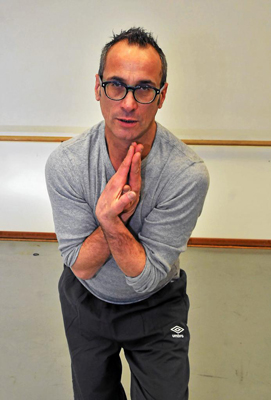 MAURO BIGONZETTI
Mauro Bigonzetti was born in Rome. He graduated at the Opera School in Rome and entered directly into the city's company. After ten years in Rome's Opera, he joined Compagnia Aterballetto, in 1982-83, under the artistic direction of Amedeo Amodio. He performed in all the choreographies of the company's repertoire and danced in many works by George Balanchine and Leonide Massine. His most significant collaborations were with Alvin Ailey, Glen Tetley, William Forsythe and Jennifer Muller. In 1990, he created his first work Sei in movimento, set to the music by J.S. Bach, which made its debut at the Teatro Sociale in Grassina; he then left Aterballetto and became a free lance choreographer working with the Ballettodi Toscana, English National Ballet (London), Ballet National (Marseille), Stuttgarter Ballett, Deutsche Oper Berlin, Staatsoper Dresden, Ballet Teatro Argentino, Balè da Cidade de Sao Paulo (Brazil), Ballet Gulbenkian (Lisbon), State Ballet Ankara, Ballet du Capitole (Toulouse). He also created ballets for Italian companies including the Ballets of Teatro alla Scala Milan, Opera Rome, Arena Verona, Teatro San Carlo Naples. From 1997 to 2007, he was Artistic Director of Compagnia Aterballetto building a new repertoire and a new company. In 2008, he left the direction at Aterballetto becoming its principal choreographer and carrying out his free lance activity. His most significant works for Aterballetto are Songs, Cantata, Rossini Cards, Vespro, Les Noces, WAM, Romeo and Juliet and In Canto. In addition to this he was commissioned several creations and restage of his works by Alvin Ailey Dance Theatre (Festa Barocca), New York City Ballet (In Vento, Oltremare and Luce Nascosta), Les Grands Ballets Canadiens (Le Quattro Stagioni), Ballets Jazz de Montreal, the Staatsoper Hannover, the Staatsoper Berlin (Caravaggio), Ballett Basel and others.
---
VIVA LA VIDA!
Ballet Viva la Vida represents an homage to human strength and determination, suffer and joy, tears and laughter. Initial idea for the production comes from person and style of Mexican painter Frida Kahlo, who symbolises all emotions we experience and show. Aleksandar Ilić would like to thank the Embassy of Mexico for their support in the process of production of the ballet.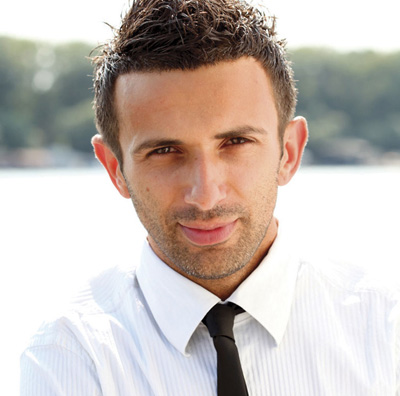 ALEKSANDAR ILIĆ
Aleksandar Ilić devoted himself to an artistic vocation quite early in life, so after the primary school he enrolled into Secondary Musical School "Isidor Bajić" in Novi Sad. Several years later he enrols into the Ballet School "Lujo Davičo" in Belgrade. He started his career in the National Theatre in Belgrade in 1997, although he was still a student of ballet. Not long after, he becomes engaged as a member of the ensemble. As a dancer he interprets the whole repertoire, starting from the classical and neoclassical ones, to the contemporary ballets and in 2003, he receives recognition of the National Theatre in Belgrade. After numerous soloist roles, he was promoted into the first soloist in 2005. Greatest influences on his artistic career were Lidija Plipenko, Marie-Claude Pietragalla, Dietmar Seyferth, Staša Zurovac, Renato Zanella and others. As a choreographer he made his debut in 1999 at the Festival of Choreographic Miniatures, and since he continues researching choreography as a type of creative activity. In 2008, he choreographed the production of Magic Beanstalk in Theatre "Pinokio" as well as other pieces within advertising program of the National Theatre in Belgrade. His choreographies were performed and won awards in Serbia and in region. He graduated from the Faculty of Media and Communications.

Premiere performance
Premiere, April 29th, 2009. / Main stage

INTERVAL
Music Lajko Feliks
Choreography's Zoran Marković, Maša Kolar
Sets Boris Maksimović
Costumes Katarina Grčić
Premiere cast:
Sanja Ninković, Tamara Ivanović, Olga Olćan, Milica Jević, Jovica Begojev, Nikica Krluč, Miloš Kecman, Igor Čupković, Tamaš Čižmadija

SONGS
Ballet for 3 dancers
Choreography Mauro Bigonceti
Assistent Choreography Maša Dodel
Music Henri Parsel
Light Operater Karlo Čeri
Assistent Light Operater Đulija Pastore
Costumes Olga Mrđenović
World premiere: Reggio Emilia, Arena dei Teatri 1997

Premiere cast:
Ašhen Ataljanc, k.g.
Milan Rus, Dejan Kolarov

VIVA LA VIDA!
Music Kompilacija, Različiti Autori
Choreography Aleksandar Ilić
Assistent Choreography Lidija Pavlović
Sets Boris Maksimović
Costumes Olga Mrđenović
Music Associate Vasilije Đoković
Video Ivan Kovačević

Premiere cast:
Milica Bezmarević, Dušanka Đorđević, Ana Ivančević, Bojana Žegarac, Ivana Kozomara, Sanja Ninković, Olga Olćan, Jovana Nestorovska, Svetozar Adamović, Igor Čupković, Miloš Kecman, Milan Rus, Čedomir Radonjić, Goran Stanić, Nebojša Stanković, Miloš Isailović, Željko Grozdanović, Tamaš Čižmadija

Director of Ballet Konstantin Kostjukov
Assistant Director Miloš Dujaković
Ballet repetitors Marija Vještica (Interval), Marija Milanović (Songs), Paša Musić (Viva la vida!)
Organisers Brankica Knežević, Gojko Davidović
Light Operater Miodrag Milivojević
Make-Up Dragoljub JEREMIĆ
Set crew Chief Nevenko Radinović
Sound Operater Tihomir Savić
Video Dejan Ostojić
Stage Manager Brankica Pljaskić