About Performance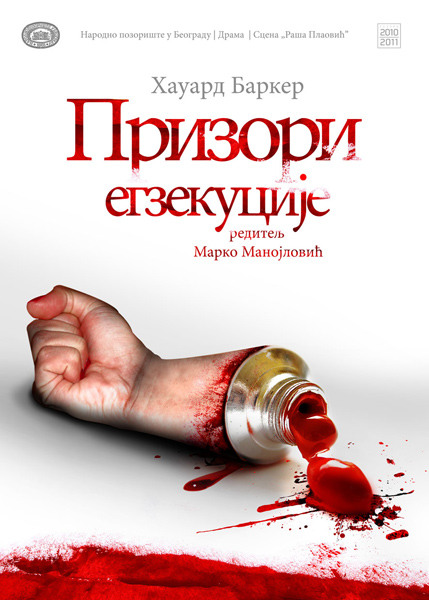 SCENES FROM AN EXECUTION
Good plays are of the moment; great plays are for all time. So it is with Howard Barker's bitterly humorous 20-year-old drama which explores not just the responsibilities of the artist and his or her relationship to the state, but also something which we all face daily: the relationship between personal ambition and moral responsibility. Had Tony Blair seen this play, perhaps he might have hesitated before he took us all off to war. In 16th-century Venice, Galactia (Melanie Jessop) is the free-spirited painter who has been chosen over her ambitious peers, including her lover Carpeta, to depict the city's finest hour: its glorious triumph in the Battle of Lepanto over the Ottoman empire. But Galactia is determined to serve the truth, not the hand that is paying her, and soon the full vivid horror of war emerges on her canvas. (...)
Lyn Gardner, The Guardian, Wednesday 17 January 2007
---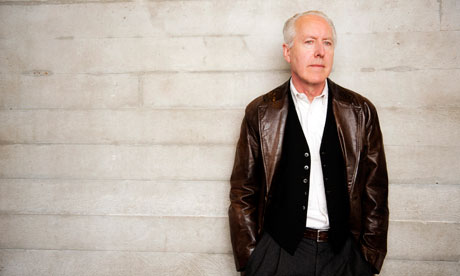 HOWARD BARKER
Howard Barker was born in 1946, in London. His first play was performed at the Royal Court Theatre Upstairs in 1970. Subsequently, his works were played by the Royal Court, Royal Shakespeare Company, The Open Space Theatre, Sheffield Crucible and the Almeida. He is currently Artistic Director of The Wrestling School, a company established to disseminate his works and develop his theory of production. His work is played extensively in Europe, in translation, in The United States, and in Australia. He writes regularly for television and radio, both in England and Europe. He is the author of plays for marionettes and has written three librettos for opera. Howard Barker is the author of two works of theory, and five volumes of poetry. He is also a painter. His work is held in national collections in England (V&A, London) and Europe.
---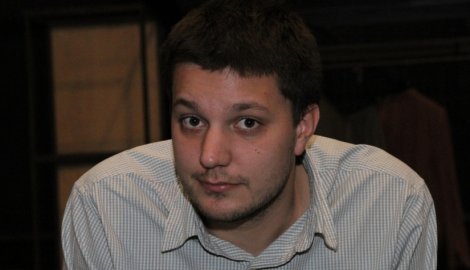 MARKO MANOJLOVIĆ
Marko Manojlović was born in 1982 in Belgrade, where he is in his last year of studies at the Department of Theatre Directing at the Faculty of Dramatic Arts, in the class of Professor Slavenko Saletović. In 2005, he mada a debut as a director of Death, based on the text by Woody Allen, at Studio Stage of the Yugoslav Drama Theatre. Then he continues: The Trap (National Theatre in Sombor), Three Little Pigs (Boško Buha Theatre), Pokondirena Tikva (National Theatre Kikinda and Belgrade Drama Theatre), Without Mask (Atelier 212), In Eden in the East (Belef 2007), The Night of Murderers (Yugoslav Drama Theatre), Elling, (Belgrade Drama Theatre), Liars (City Theatre Podgorica), The Fluttering of My Lungs (National Theatre in Sombor), Himmelkommando (Yugoslav Drama Theatre), Play It again, Sam (Belgrade Drama Theatre).

Premiere performance
Premiere 22th November 2010 / "Raša Plaović" Stage
Translation into Serbian Iva Mitrović
Director Marko Manojlović
Dramaturges Ivana Dimić, Molina Udovički-Fotez
Set Designer Nevenka Vidak
Costume Designer Lana Cvijanović
Composer Vladimir Pejković
Speech Lјilјana Mrkić Popović
Stage movement Damjan Kecojević

Premiere Cast:
Galactia Gordana Đurđević Dimić
Urgentino Mihailo Lađevac
Carpeta Nenad Stojmenović
Rivera Daniela Kuzmanović
Suffici Gojko Baletić
Supporta Bojana Stefanović
Ostensibile Branko Vidaković
Prodo / Man in the next cell Aleksandar Đurica
Lasagna / Gaoler / Workman Dragan Nikolić
Sordo / Pastaccio / Second sailor / Turkish man Stefan Buzurović
Dementia Kalina Kovačević

Producer Barbara Tolevska
Stage Manager Đorđe Jovanović
Prompter Dušanka Vukić
Assistant Costume Designer Jelena Petrović
Student Prompter Sandra Todić
Lighting Operater Srđan Mićević
Make-Up Dragoljub Jeremić
Stage Master Nevenko Radanović
Sound Operater Roko Mimica
Décor and costumes have been made in the National Theatre's workshops.