THE AUTUMN FLOWERS
ballet by Marie-Claude Pietragalla and Julien Derouault
About Performance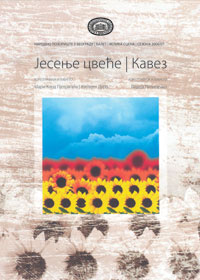 I found the inspiration for The Autumn Flowers in the Industrial Revolution that occurred at the end of the19th and at the beginning of the 20th century. Council of this village community celebrates the change of seasons. This village exodus, as an evidence of weakening and vanishing of rituals, sometimes turns into a real banishment. My inclination toward classical expression corresponds with the progress of my research that was based on the adaptation of that technique, changed by the latest language that incorporates the most diverse components of movement. Varied art fields, such as dance, theatre, film, circus, plastic arts, and literature are mixed, thus creating richness of expression interweaved with contemporary streams and reality of life that challenges the experiences of a revolutionary world.
Mari-Claude Pietragalla
---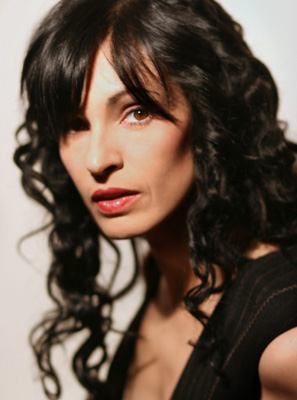 MARIE-CLAUDE PIETRAGALLA
On finishing the Dance School of the Paris Opera, Marie-Claude Pietragalla joined the Paris Opera Ballet. In 1990, after appearing in a performance of Rudolf Nureyev's version of Don Quixote, she received the title of "star dancer". She played all the great classic roles and worked with the most reputable choreographers of the 20th century, such as: Bejart, Forsythe, Kylian, Petit, Cunningham, Mac Millan, Neumeier, Robbins, Ek, Wilson, Van Dantzig, Carlson. In 1996 she was awarded the prestigious state medal – Cavalier of the Arts and Literature. In the same year she created her first play Corsica, inspired by the culture of her native island. In 1998 she left the Ballet of the Paris Opera to direct the National Ballet of Marseille as well as the Ecole Nationale Superieure de Dance. She stayed as Head of the Marseille Company for six years and during that time she created nine plays. She has written two books – The Legend of Dance and Writing Dance. In 1997 she was awarded the highest state decoration – Order of Cavalier. In 1998, in Moscow she received Benua de La Dance award and soon after was included in a display of the Grevin, Paris Wax Museum. In 1999 she was included in the encyclopedia Larousse. In 2002 she staged the ballet Enzo, for which she received the award for the best performance in Olympia. In 2003 she had her debut on film When I See the Sun. In the same year, she created her fashion line named Pietragalla. In 2004, together with Julien Derouault, she founded her own ballet troupe – Pietragalla Compagnie.
---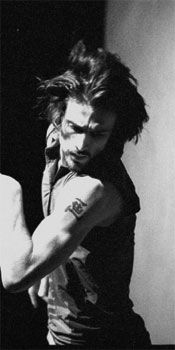 PATRICK MURRU costume designer
He originates from Sardinia. He received Award of the National Association of Costume Designers in 1986, New Talent for male and female collection in 1987, and was engaged as a fashion designer at the Barcelona Biennale in 1989. All of these allowed him to enter the Paris fashion scene. He works as an artistic director of the High Fashion School under the patronage of the Stylists Association. Also, he is a president of the Department of Fashion Creators in Paris. His designs were displayed at the Fashion Museum in Marseille and at the Museum of Applied Arts in Paris. He has designed costumes for great number of ballet performances, as well as for theatre and film. In 2002, together with Carolyn Carlson, he created costumes and décor for the Venice Biennale and the Marseille Bienalle. He worked with choreographers: Horta, Wherlock, Brumachon, Baiz. With Eric Valentin, a light designer, he has staged all Marie-Claude Pietragalla's choreographies.

Premiere performance
Premiere, 6th June 2007 / Main Stage

Music by several authors
Choreography and libretto Marie-Claude Pietragalla, Julien Derouault
Set and Lighting Design Eric Valenten
Costumes Patrik Muru

Premiere Cast:
Sanja Ninković, Konstantin Kostjukov
Olga Olćan, Tamara Ivanović, Jasna Paunović, Ivana Kozomara, Bojana Žegarac, Ljupka Stamenovski, Milica Jević, Milja Đurić, Dejan Kolarov, Milan Rus, Aleksandar Ilić, Goran Stanić, Jovica Begojev, Duško Mihailović, Miloš Kecman, Ljubiša Peković

Artistic Director of the Ballet Company Konstantin Kostjukov
Ballet Associates Milica Bezmarević, Marija Vještica
Music Producer Predrag Antonović
Assistant Costume Design Olga Mrđenović
Organiser Gojko Davidović
Make-Up Dragoljub Jeremić
Light Operator Miodrag Milivojević
In Charge of Set Crew Dimitrije Radinović
Sound Operator Tihomir Savić
Stage Manager Brankica Pljaskić