About Performance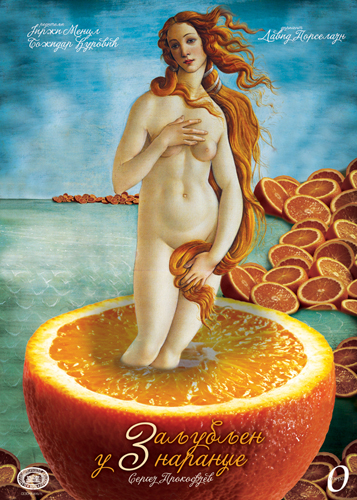 THE LOVE FOR THREE ORANGES
In 1918, young Prokofiev leaves the country and fleeing the Bolshevik Revolution, he first makes a stop in Japan and soon after he continues his travel to the United States, where he arrives at the beginning of autumn. With his first recitals in San Francisco, he received both a negative reception and a nickname of "Bolshevik Pianist", but on the other hand, a lot of appreciation with the audience and music producers. At the time, he received the first commissions, one of which was the request of Chicago Opera to perform one of his operas with their company; he offered to finish The Love for Three Oranges for the occasion. Namely, during his travel he sketched a libretto based on Meyerhold's translation of a piece of the same name written by Carlo Gozzi. Gozzi's piece was written in the spirit of comedia dell'arte and based on the fairytale by Giambattista Basile. Since he was commissioned to write an opera for American opera house, Russian language was out of the question, and since his command of English was not sufficient for the comprehensive task of writing the opera libretto in English, Prokofiev decides to translate and finish it in French, under the original title of L'Amour des trois oranges. Although Prokofiev had serious health issues at the time, he managed to fulfil his task and finish the opera by the end of autumn in 1919, but the sudden death of Opera Director, Cleofonte Campanini, postponed the production – and payment as well. Once again poor and out of work, Prokofiev sets sail to Paris in spring 1920, where he turns to his friend Diaghilev and composes for him and his famous ballet company. When The Love for Three Oranges finally did premiere in Chicago Opera, conducted by the author, on 30 December 1921, the reception was controversial: on one hand, there was the fact that the opera became an immediate hit and soon was produced in opera houses throughout Europe: and, on the other hand, there were comments that the opera was so poorly received that the production had only three performances and that the real value of the piece was revealed only at the New York premiere in 1949 (directed by Vladimir Rosing and conducted by Laszlo Halasz). However, undoubtedly the opera represents the compulsory part of any standard operatic repertoire everywhere. The first premiere of the opera in Prokofiev's homeland happened in Sankt Petersburg (Petrograd) in 1926, where it became an immediate success. Probably the most popular part of the opera is The March, which the composer later uses in the second act of Cinderella ballet (Op. 87). In 1924, Prokofiev used The Love for Three Oranges for inspiration for his very popular Symphony Suite (Op. 33bis).
---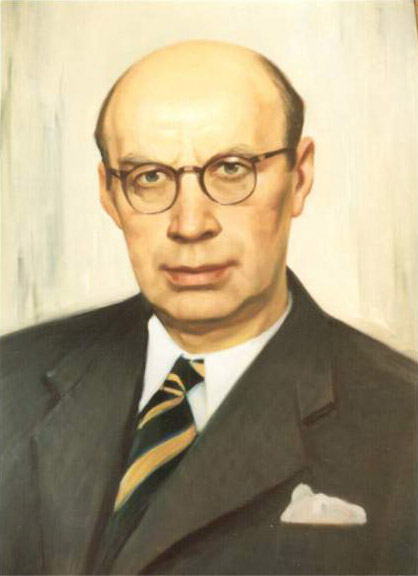 SERGEI PROKOFIEV
Sergei Prokofiev was born on 23 April 1891 in Sontsovka in today's Ukraine. His love, first contacts and talent for music were the influence of his mother. He started composing quite early; his mother wrote one of his improvisations from the time when he was only five years old. At the age of six, he had composed March, Waltz and Rondo, while he wrote his first opera The Giant at his own libretto at the age of nine! At the Conservatory in Sankt Petersburg, he studied composition with Nikolai Rimski-Korsakov, as well as the piano and conducting. He graduated in 1914 and won the Anton Rubinstein Prize as the best student. The music he composed during his Conservatory years is surprising in its simplicity of harmonies and aggressive rhythms; his music brought Prokofiev the reputation of extremely modern, original and innovative composer. In 1913, he begins his numerous travels, and due to the October Revolution the travels turned into emigration. He spent some time in England, Germany, Switzerland, several years in Paris and he stayed in the United States on five different occasions. He returned to his homeland in 1934 and settled in Moscow, but he continued to tour Europe and the USA, performing as both a conductor and a pianist. During the Second World War he cooperated with director Sergei Eisenstein in films Alexander Nevsky and Ivan the Terrible and composed one of his best pieces The Symphony No. 6 in E-flat minor. After the War, the regime was suspicious of Prokofiev, so he withdrew from public life. He died in Moscow on 5 March 1953 (the same day as Stalin). Prokofiev was considered a very accomplished conductor and pianist during his life. Today, he is considered one of the greatest composers of the twentieth century. He left numerous compositions of various genres: symphonies, concerts, operas, ballets, film music, program music, etc. Sergei Prokofiev wrote many operas, but The Love for Three Oranges (1919) is considered his most popular and most successful one. During the years of emigration, he had a close cooperation with Diaghilev and his Ballet Russes while he lived in Paris. Romeo and Juliet (1935) is the most successful and the best-known ballet out of many composed by Prokofiev. Thus, he made his audiences re-examine with painful earnestness the moral foundation of their being. During the last half of the 19th century he turned the European stage back from what it had become – a plaything and a distraction for the bored – to make it what it had been long ago among the ancient Greeks, an instrument for passing doom-judgment on the soul." Mayor plays: Brand (1866), Peer Gynt (1867), Pillars of Society (1877), A Doll's House (better known under Nora – 1879), Ghosts (1881), An Enemy of the People (1882), The Wild Duck (1884), Rosmersholm (1886), Hedda Gabler (1890), John Gabriel Borkman (1896), When We Dead Awaken (1899).
---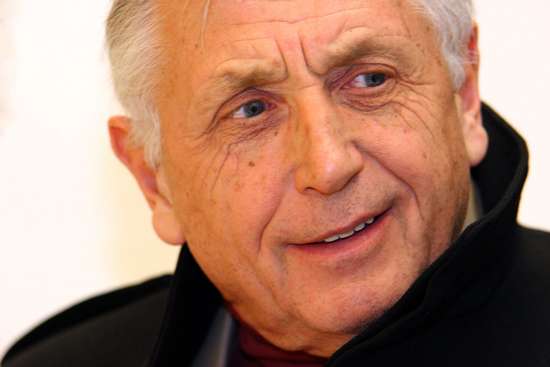 JIRI MENZEL
Jiri Menzel was born on 23 February 1938, in Prague. He graduated from Prague Academy of Film - FAMU in 1962, and is considered a member of "the new wave of Czech cinematography". The most renowned Czech film director is also a theatre director, screenwriter and actor, as well. He gladly takes on production of films with screenplays which are adaptation of pieces by famous Czech writers, such as Bohumil Hrabal and Vladislav Vančura. His poetics can be defined as a combination of primarily humanistic approach, through the prism of humour with a dash of sarcasm. In 1967, Jiri Menzel became famous when his film Closely Watched Trains (based on the novel by Hrabal) won the Academy Award for Best Foreign Language Film. His film Larks on a String was filmed in 1969, but was initially banned by the Czech government. It was finally released in 1990 after the fall of the Communist regime. In 1986, Menzel was nominated for another Academy Award with his dark comedy My Sweet Little Village. He has made about thirty films, such as Cutting It Short, Life and Extraordinary Adventures of Private Ivan Chonkin, I Served the King of England…
In the National Theatre in Belgrade, Jiri Menzel directed Shakespeare's comedy The Merry Wives of Windsor in 2007, which is still on the repertoire. The Love for Three Oranges is the fourth opera he directs.
---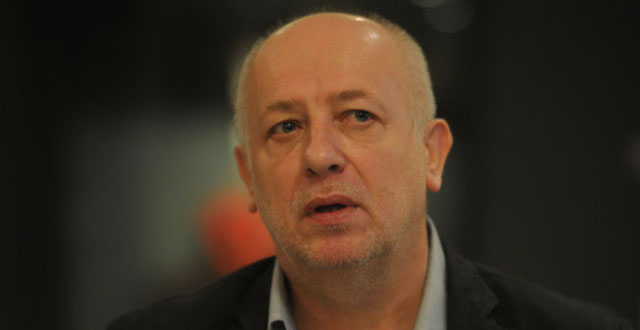 BOŽIDAR ĐUROVIĆ
Boždar Đurović was born in Danilovgrad on 12th January 1960. In 1988, he graduated in drama and radio direction at the Academy of Performing Arts in Prague (DAMU). Đurović is a resident director in the Drama Ensemble of the National Theatre in Belgrade (Gloomy Sunday by Peter Muller, The Puritan Comedy by Ivan M. Lalić, Enigma Variations by Eric E. Schmitt, Cyanide at Five by Pavel Kohout, The Meeting Point by Dušan Kovačević). He directed in theatres in Prague, Belgrade, Podgorica, Novi Sad, Kragujevac, Šabac, Kiev... pieces by Ruzante, George Feydeau, Branislav Nušić, Dušan Kovačević, Vida Ognjenović, Vampilov, Peter Muller, Veljko Radović, Pavel Kohout, Bernard Slade, Francis Weber, etc. He is engaged in opera (A Masked Ball by Giuseppe Verdi, in the National Theatre in Belgrade; Resurrection by Franco Alfano, in the Serbian National Theatre in Novi Sad) and radio directing. Đurović has received a number of awards for his achievements. In the course of his career, he worked as an art director in Scena Zemun, head of Drama Department in the National Theatre, art director and selector of "Days of Zoran Radmilović" Festival in Zaječar and "Actors' Festival Milivoje Živanović" in Požarevac. He translates from Czech and Slovakian. So far, he has published a book of translations White Disease. He published a number of articles on theatre and translations in the Scena, Teatron and Knjizevne novine magazines. He works as a resident professor at the Department of Acting in the Academy of Fine Arts in Belgrade.
---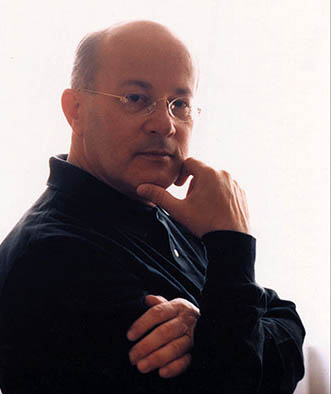 DAVID PORCELIJN
David Porcelijn is chief conductor of the Sønderjyllands Symfoniorkester, Denmark, since September 2010. He is one of the most outstanding Dutch musicians of his generation. A most highly regarded orchestral trainer, he has held positions as Chief Conductor and Artistic Director of the Adelaide Symphony Orchestra, Chief Conductor and Artistic Director of the Tasmanian Symphony Orchestra, Chief Conductor and Artistic Director of the RTB Symphony Orchestra in Belgrade, Music Director and Conductor of the Netherlands Dance Theatre. He has also been professor in conducting at the Utrecht – Amsterdam Conservatoire and at The Sydney Conservatorium of Music. David Porcelijn has conducted the London Philharmonic Orchestra, London Sinfonietta, BBC Symphony Orchestra and the Philharmonia Orchestra in London and, elsewhere, the Sydney Symphony, Bergen Philharmonic, SWR Sinfonieorchester Baden Baden und Freiburg, Orquesta Filharmónica de Gran Canaria, NDR Radiophilharmonie and Polish National Radio Symphony Orchestra amongst many others in recent seasons. Beyond his work in core repertoire he also conducts new music throughout the world appearing, for example, with music of contemporary Chinese composers in three concerts at the Edinburgh International Festival. His work sees him conducting in three continents with major cultural organisations like Opera Australia, the Prague Spring Festival and the Orquesta Filharmónica de la Cuidad de México. In 1992 he was awarded the prize "Best Opera Conductor" at the Munich Biennial for a production with Netherlands Opera. David Porcelijn is an accomplished recording artist who is currently making most of his CDs for CPO. These already include the symphonies of Christian Sinding with the NDR Radiophilharmonie and he has now begun several major recording cycles for CPO of complete works by Dutch composers who include Jan van Gilse, Julius Röntgen, Henk Badings and Hendrik Andriessen. For CPO he also recorded music of the Serbian composer Isadora Zebeljan and the Slovak composer Łudovit Rajter. In previous years many of his recordings were made for ABC Classics in Australia which included a complete cycle of Beethoven Symphonies, Messiaen's Éclairs sur l'Au-délà and music by the Australian composers. For EMERGO he has recorded music by the Dutch composers Hans Kox with the Tasmanian SO and Tristan Keuris with the Netherlands Radio Philharmonic Orchestra and Chorus.

Premiere performance
Premiere 6 April 2011 / Main stage

Opera in ten scenes (four acts) with the Prologue Libretto, by Sergei Prokofiev, after Carlo Gozzi's piece
Directors Jiri Menzel, a guest artist; Božidar Đurović
Conductor David Porcelijn, a guest artist
Set Designer Geroslav Zarić, a guest artist
Costume Designer Marina Vukasović Medenica
Choreographer Saša Krga, a guest artist
Assistant Directors Aleksandar Nikolić, Stevan Marković
First Assistant Conductor Rade Pejčić, a guest artist
Second Assistant Conductor Zorica Mitev Vojnović
Third Assistant Conductor Stefan Zekić (volunteer)
French Language Instructor Gorjana Ilić
Assistant French Language Instructor Katarina Jovanović
Lighting Master Miodrag Milivojević

Premiere cast:
The King of Clubs Dragoljub Bajić / Mihailo Šljivić*
The Prince Hon Li / Dejan Maksimović
Clarice Nataša Jović Trivić / Dubravka Filipović
Leandro Nebojša Babić / Aleksandar Stamatović
Truffaldino Danilo Stošić* / Darko Đorđević
Pantalone Vladimir Andrić / Vuk Zekić
Tchelio, a magician Vuk Matić / Miloš Đuričić*
Fata Morgana Suzana Šuvaković Savić / Vera Mikić
Linette Ljubica Vraneš*
Nicolette Marija Mitić*
Ninette Snežana Savičić Sekulić / Sofija Pižurica
The Cook Mihailo Šljivić*
Farfarello Vuk Zekić
Smeraldina Iva Profaca / Željka Zdjelar
Master of Ceremonies Igor Matvejev / Dejan Ljutovac*
Herald Miodrag Matić
Farfarello, a child Ilija Pejoski / Luka Dodočić

Advocates of Tragedy, Comedy, Lyric Drama and Farce; courtiers, doctors
* Members of "Borislav Popović" Opera Studio of the National Theatre
THE ORCHESTRA AND THE CHOIR OF THE NATIONAL THEATRE'S OPERA COMPANY
Students of "Lujo Davičo" Ballet School
Extras of the National Theatre
Chorus Master Đorđe Stanković
Stage music under the guidance of Đorđe Stanković
Concertmaster Edit Makedonska / Vesna Janssens
Stage Managers Branislava Pljaskić, Ana Milićević
Caption translation of the libretto Gorjana Ilić
Music Associates: Srđan Jaraković, Ivan Jovanović, Gleb Gorbunov
Choir Instructor Tatjana Ščerbak Pređa
Organizers Maša Milanović Minić, Snježana Vujasinović, Tamara Kacujani (volunteer)
Prompters Silvija Pec / Biljana Manojlović
Assistant Costume Designers Biljana Grgur, Marija Tavčar, Srđan Perić, Milica Davidović (volunteer)
Assistant Set Designer Magdalena Vlajić
Make-Up Designers Dragoljub Jeremić
Stage Master Nevenko Radinović
Sound Master Tihomir Savić
Set and costumes were manufactured in the workshops of the National Theatre in Belgrade