Five Young People Got Permanent Employment with the National Theatre in Belgrade
8 September 2022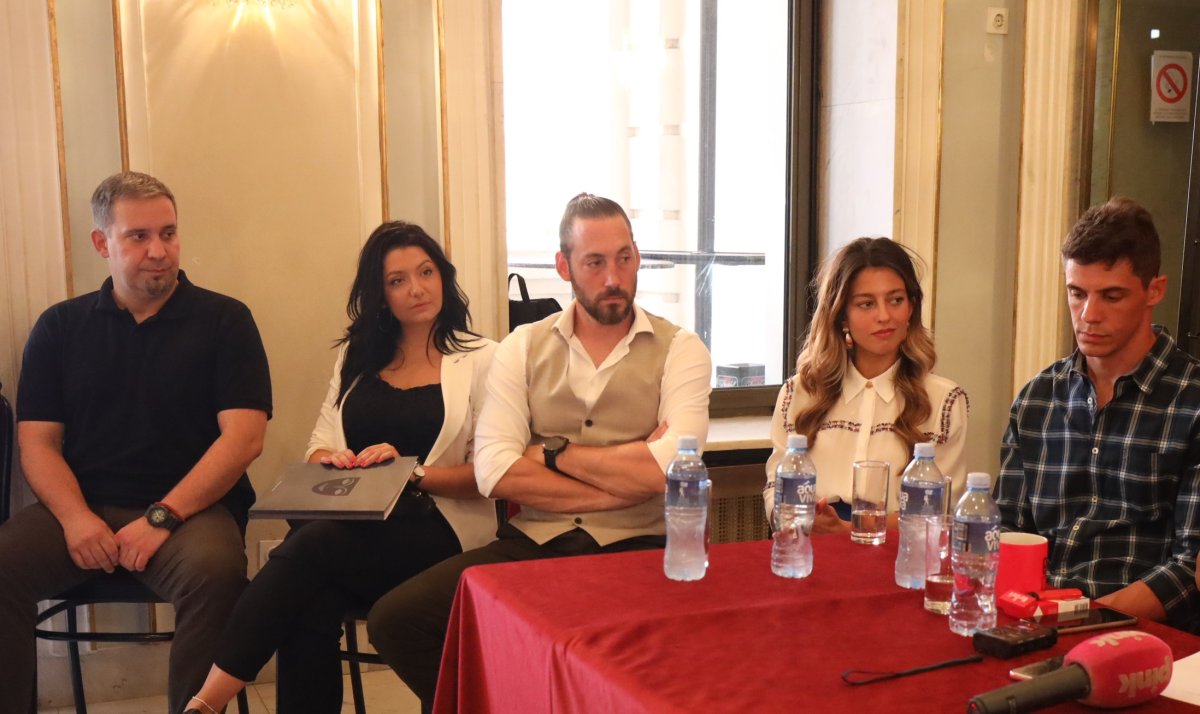 The National Theatre in Belgrade, with the support of the Ministry of Culture of the Republic of Serbia, employed on a full-time basis three young actors, one dresser and one make-up artist/wig-stylist.
At the press conference, held on that occasion on September 8 in the foyer of the Second Gallery, acting manager Svetislav Goncić pointed out that the National Theatre in Belgrade was dedicated to creating supreme art and thus nurturing and perfecting the current as well as creating new generations of artists.

"Those jobs imply the continuation of the tradition and everything that the national theatre carries with it as a cultural heritage, but with new young people who will carry the future repertoire. That is why new jobs are of crucial importance for us, and on this occasion we thank the Republic Government, and above all the Ministry of Culture, for their maximum support in recognizing this... It is good to know that we are part of a wider plan for the revitalization of the cultural scene in our country, and I am glad that we can implement that, slowly but surely", Goncić said.
Actors Petar Strugar, Vučić Perović and Nina Nešković from the artistic sector entered permanent employment, and from the technical sector - dresser Staša Mandić and make-up artist/wig-stylist Nataša Lunja were also hired for an indefinite period of time.
The Assistant Minister for Contemporary Creativity, Radovan Jokić, commented that the relevant ministry strived to create the best solutions in its work and announced that the Ministry of Culture and Information of the Republic of Serbia would continue to invest maximum efforts to improve the current situation not only in theatres, but also in culture in general.
The President of the National Theatre Management Board, Filip Bojić, welcomed the decision to open new jobs in the national theatre and reminded that the body he presided over had been insisting for several years that the artistic ensembles in all three sectors be rejuvenated.
Bojić added that, in his opinion, Petar Strugar, Vučić Perović and Nina Nešković were "exceptional young actors who, by all means, will represent the future of the national theatre".
The recently accepted young members of the National Theatre expressed their great satisfaction for becoming a part of one of the most important theatre institutions in our country and emphasized that with their work and commitment they would justify the trust put in them.