Cooperation Agreement Signed between the National Theatre in Belgrade and the National Drama Theatre of Russia – Alexandrinsky Theatre
13 March 2023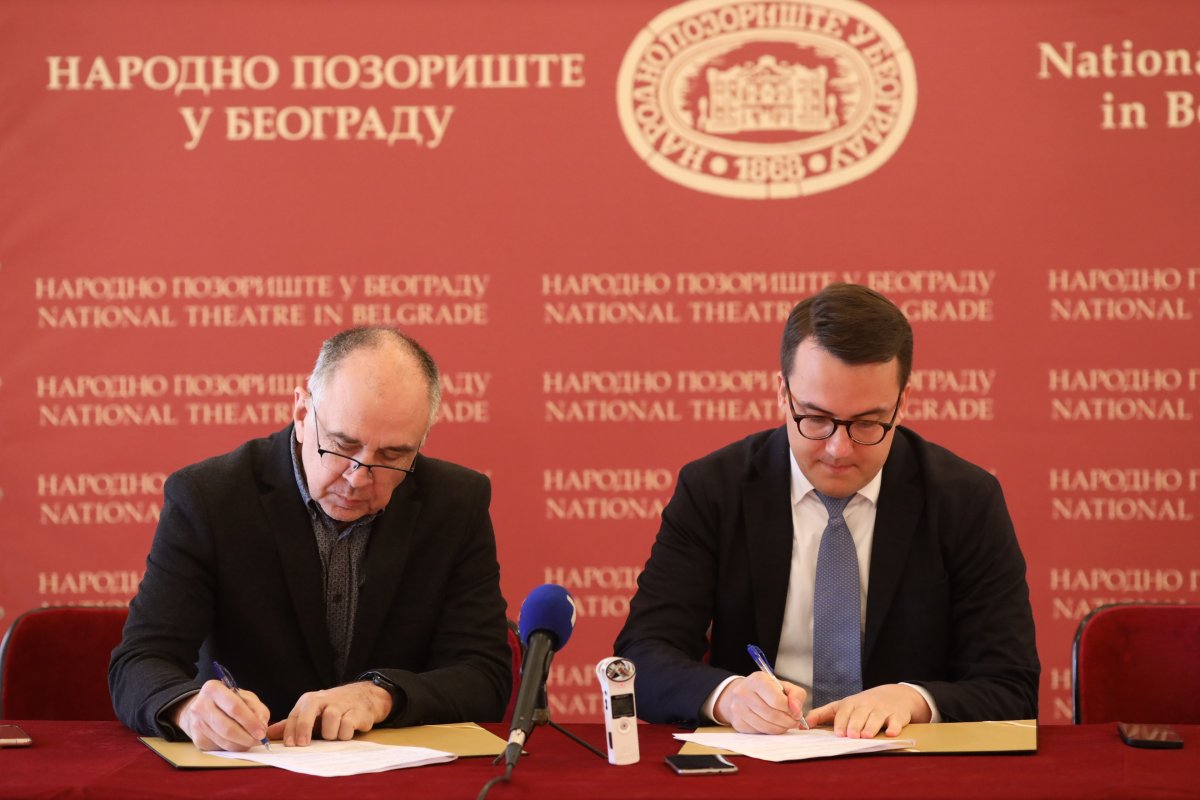 The Cooperation Agreement between the National Theatre in Belgrade and the National Drama Theatre of Russia "Alexandrinsky" from Saint Petersburg was signed on March 13 in Belgrade by Svetislav Goncić and Sergei Vitalievich Emelianov.
It was agreed that the two Theatres should develop cooperation in the field of culture and art within their activities, in order to promote the development, preservation and expansion of theatre art, to preserve historical and cultural heritage, to develop and popularize national cultural values.
In this way, the best conditions will be provided for organizing and holding mutual guest performances, creative meetings, round tables, conferences and master classes with those working in the fields of culture, art, creative industries and literature.
The National Theatre General Manager, Svetislav Goncić, expressed his pleasure that in this way "our cooperation and good relations" will be further improved and strengthened.
"This is a very important thing for us, considering that in the historical context, as a national theatre, we are linked with this renowned and significant Russian theatre," Svetislav Goncić said.
"The signing of this agreement is also a very important event for us. I would call it a "brotherly agreement", especially if we take into account the fact that Serbia and Russia, during our centuries-long brotherly history, are linked by many things. In this way, that tradition continues and confirms our joint plans for the next few years," the Managing Director of the National Drama Theatre "Alexandrinsky", Sergei Vitalievich Emelianov, said.
After that, in the Main Stage ground floor hall the managers of the two theatres opened an exhibition of stage design sketches from various plays performed on the stage of "Alexandrinsky", one of the oldest theatres in Russia.