Rehearsals of Željko Hubač's Play "I Dreamed That I Woke Up" Directed by Dino Mustafić Have Started
12 October 2023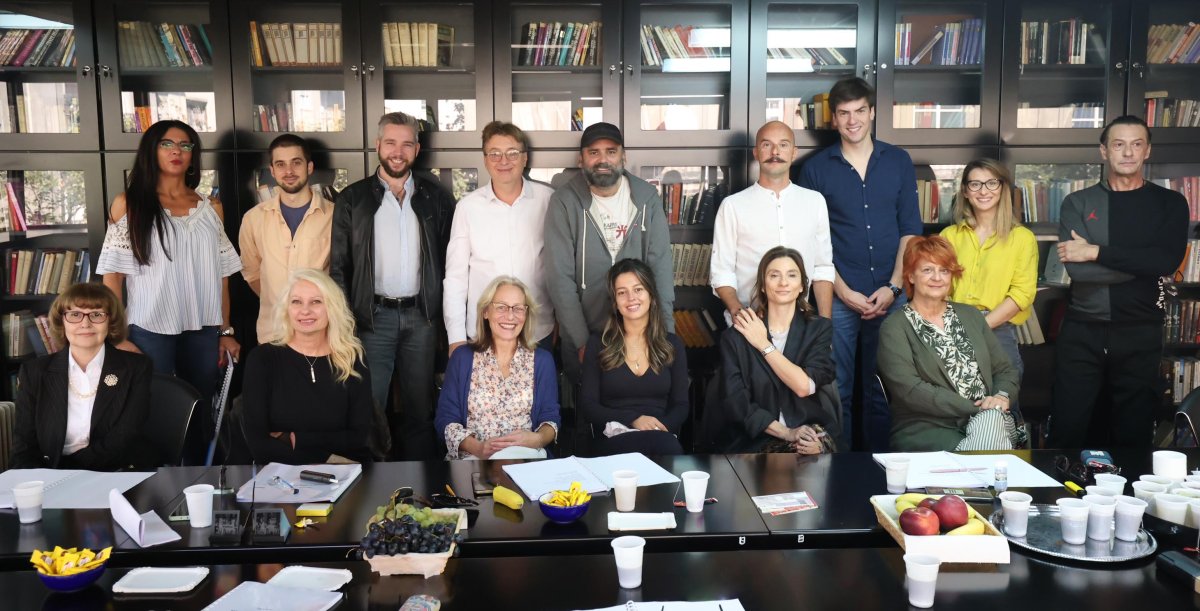 Rehearsals of the play "I Dreamed That I Woke Up" have started at the National Theatre in Belgrade based on the text by Željko Hubač and directed by Dino Mustafić.
The premiere is planned for November 29 at the "Raša Plaović" Stage.
Playwright Đorđe Kosić, scenographer Jasmina Holbus, costume designer Marina Medenica, composer Irena Popović Dragović and Ljiljana Mrkić Popović (stage speech) make the artistic team of this new theatrical piece the cast members of which are Jovan Jovanović, Dušan Matejić, Anastasija Mandić, Suzana Lukić, Nina Nešković, Nikola Vujović and Slobodan Beštić.
The play "I Dreamed That I Woke Up" tells a story about life in a theatre through four genres that range from farcical structure, through melodrama, historical pun to vaudeville play, completing the picture of also our, and not only theatrical reality.
"This is a play about the theatre, about how much and whom it means to and to whom it does not, about its social position, subversiveness, splendour and misery, about what is beautiful and ugly in it, about the passion that creates it and the haughtiness that destroys it, about artistic vanity and unreserved love, about the strength of those who believe in it and who yield themselves to it even when they mistrust it, about theatrical utilitarians and soul-searchers… About all those dear and not so dear theatre creators who walked through my life in the theatre and left a mark that one should live with and, yet, dream. All my life I have dreamed that I woke up. And I'm still dreaming... This play was written with the ambition to be the true reflection of our theatrical reality. And any similarity with the other, earthly reality, is intentional," Željko Hubač says.
"I would like to make a pleasing play that will communicate with the wide audience, and at the same time, naturally, it should have depth, it should be poetic and have aesthetic value," director Dino Mustafić announced stressing that it was a very dynamic text that contained a vaudeville energy.
"I also like the parallel between dreams and theatre it depicts, i.e. what is theatre and what is a dream. Everything is possible in dreams. They can be twisted, surreal, illogical... This will not be a play intended exclusively for theatre people, but it will address a wide audience that has little to do with theatre. What are the compromises that a person can make without giving up on oneself, on one's being? This is a very important question for me, when it comes to this text. Because we live in that metaspace of dreams. We always dream something and based on that dream we create, we write, we imagine... By working on this play, I would like to draw as essence that theatre is beautiful with all its contradictions", the acclaimed film and theatre director from Sarajevo said, who works for the first time in the National Theatre in Belgrade.