Rehearsals of Milovan Vitezović's Play "In the Name of the Father and the Son" Directed by Milan Karadžić Have Begun
16 November 2023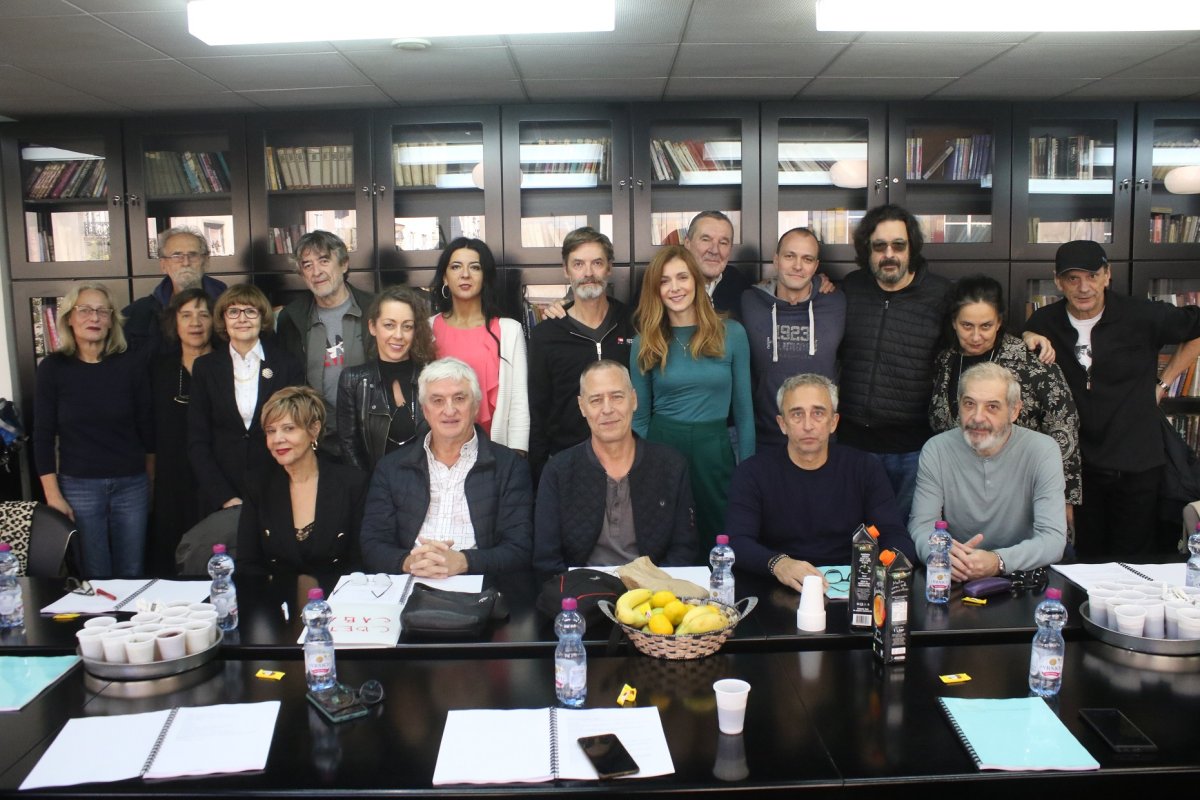 Rehearsals of the play "In the Name of the Father and the Son" written by Milovan Vitezović and directed by Milan Karadžić have begun at the National Theatre in Belgrade.
The premiere is planned for January 27, 2024 on the Main Stage. Dramaturge and author of the adaptation Ivana Dimić, set designer Boris Maksimović, costume designer Dragica Laušević, composer Irena Popović and Ljiljana Mrkić Popović (stage speech) make the artistic team of the new theatrical piece the cast members of which are Goran Šušljik, Miodrag Krstović, Boris Pingović, Nebojša Kundačina, Vladan Gajović, Zlatija Ivanović, Suzana Petričević, Bojana Stefanović, Zoran Ćosić, Bojan Krivokapić, Gojko Baletić and Darko Tomović.
The magnificent and extraordinary life path of Saint Sava, from Prince Rastko to the first archbishop of the Serbian Orthodox Church, inspired many of our artists. Prominent Serbian writer Milovan Vitezović (1944-2022), after many years of dwelling on this topic, wrote the play "In the Name of the Father and the Son" about the lives of Stefan Nemanja and Rastko Nemanjić for the National Theatre in Belgrade.
Ivana Dimić's adaptation focuses on the later period of their lives, during which they turned to spirituality and became Saint Simeon and Saint Sava.
Director Karadžić reminded that in the Serbian history so far, Rastko Sava Nemanjić stood out, among other things, as the founder of the spiritual history of the Serbs.
"In some way, I would like to highlight his role as a reformer." Regardless of the fact that the premiere is planned for January 27, on Saint Sava's Day, our desire and intention is not to stage a formal ceremony, but a contemporary dramatic performance that will shed proper light on that story, with its content and dramatic power. I am convinced that we have enough potential for such a thing. Milovan left us a legacy of staging this work and I am glad that we have started the process of its realisation", Milan Karadžić said, who will be directing for the third time at the National Theatre in Belgrade.
So far, he has staged the plays "Speech Disorder" (1997), based on the text by Goran Marković and "Tears are OK" (1999) by Mirjana Bobić Mojsilović.