Rehearsals of the play "Authority" based on the same-titled comedy by Branislav Nušić began, adapted and directed by Milan Nešković, Premiere on the "Raša Plaović" stage 17 November
1 July 2021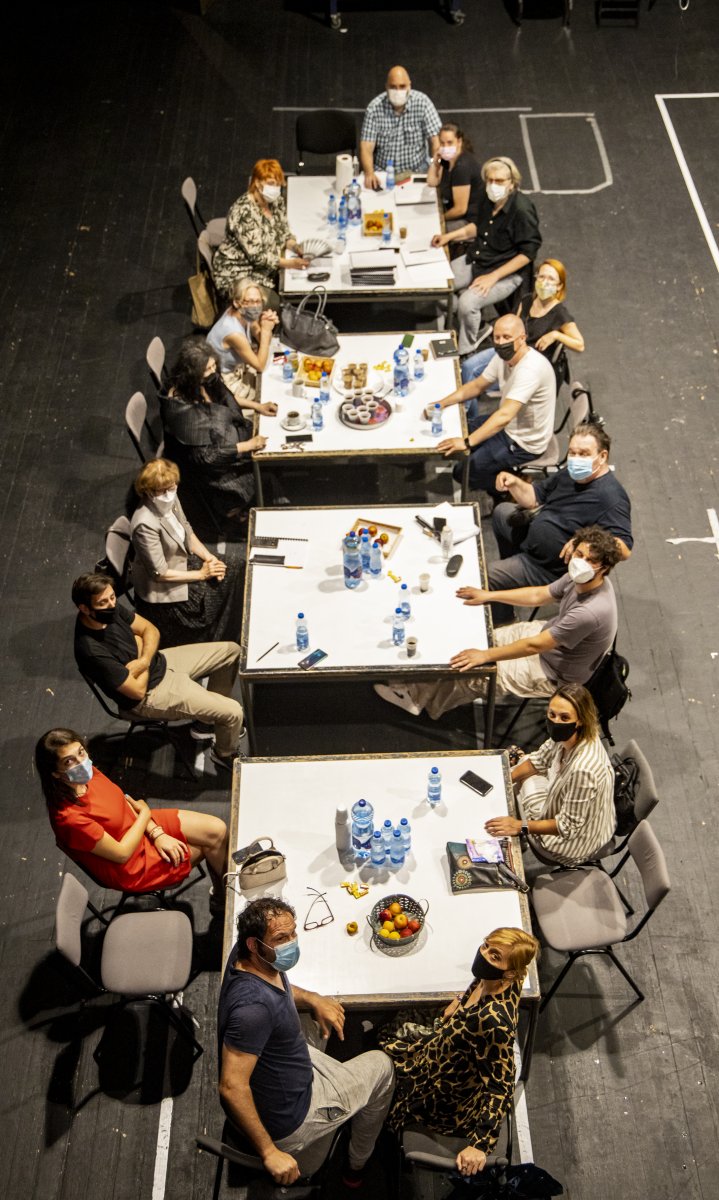 The first read-through rehearsal of the play "Authority" based on the same-titled comedy by Branislav Nušić, adapted and directed by Milan Nešković, was held on July 1 in the rehearsal room.
The premiere on the "Raša Plaović" stage 17 November and the cast members are: Aleksandar Srećković (Arsa), Ivan Bosiljčić (Svetozar), Nikola Rakočević (Miloje), Dimitrije Dinić (Pavle), Vanja Ejdus (Mara) and Zorana Bećić Đorđević (Rina).
The play dramaturgist is Tijana Grumić.
Nešković will also select the music, costume designer is Marina Medenica Vukasović, stage designer is Andreja Rondović, and Ljiljana Mrkić Popović will be in charge of stage speech.
This will be the fourth adaptation of this comedy at the National Theatre, which Branislav Nušić started writing in 1937, but he died before finishing it.
"Authority" is one more in the series of Nušić's comedies in which he addressed the topics which, it seems, he was always obsessed about, such as arrogance, greed and moral deviation of a society. However, of all the plays he wrote, this is the one that remained unfinished. In that we saw an opportunity to upgrade this unfinished dramatic text with motifs and situations common for many Nušić's texts, which in various ways deal with the issue of authority and everything related to it, wishing to re-examine to what extent and if anything at all has changed years later", said director Nešković who is about to direct his fourth play in the National Theatre ("At 'The Eternal Tap'", "White Coffee" and "Impure Blood").
The National Theatre General Manager Ivana Vujić Kominac and Drama Manager Molina Udovički Fotez attended the first read-through rehearsal.