"Vasa Zeleznova and Others" based on the works of Maxim Gorky and adapted and directed by Zlatko Sviben premiered on the Main Stage
9 September 2020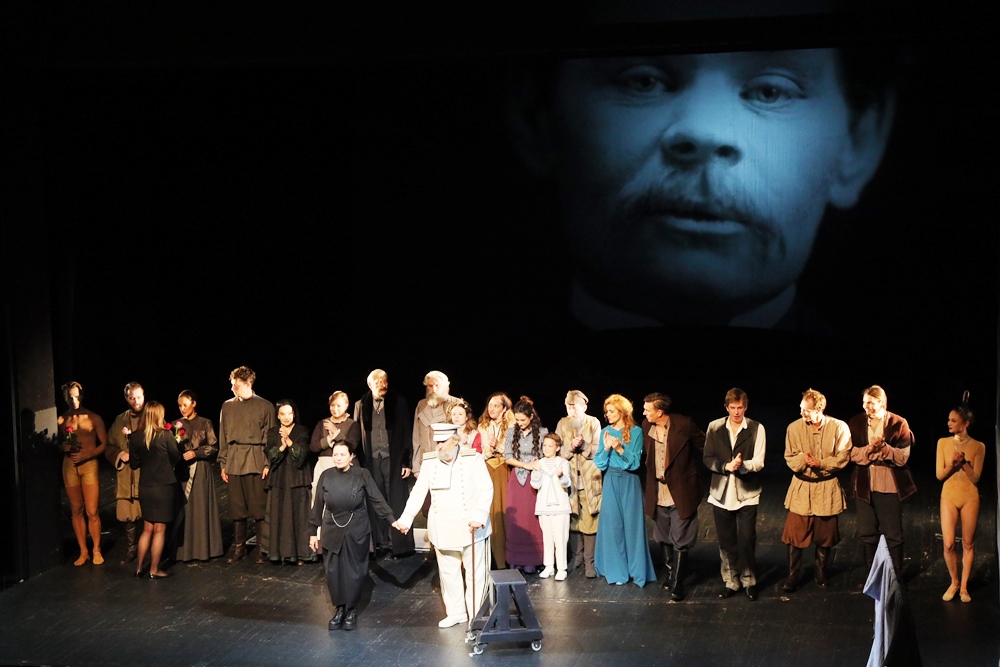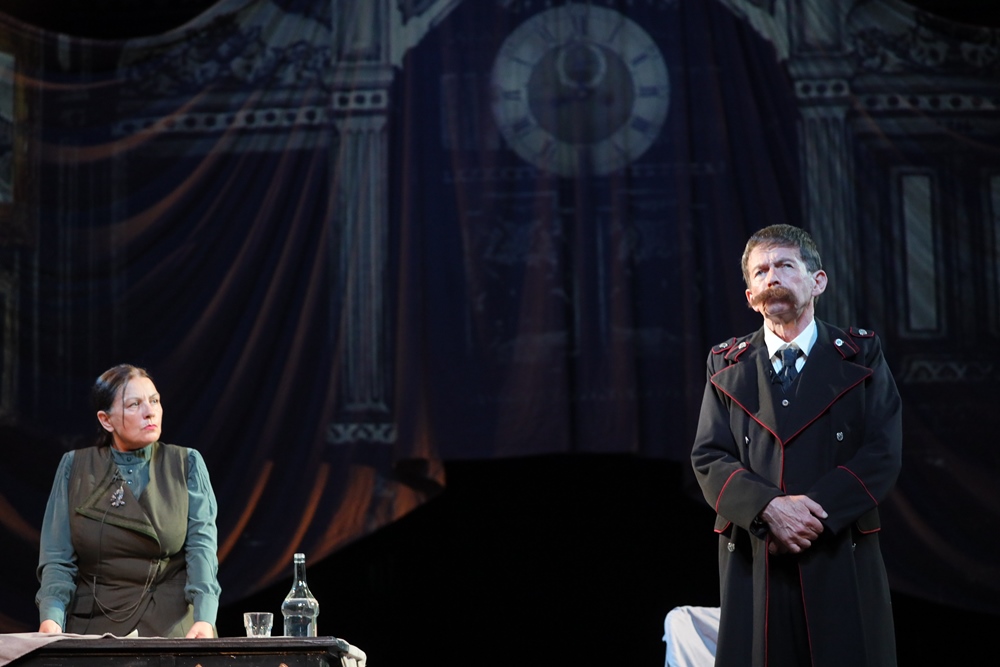 The premiere of the play "Vasa Zeleznova and Others" based on the works of Maxim Gorky and adapted and directed by our Croatian guest Zlatko Sviben, with as many as 20 performers on the stage – 18 actors and two ballet dancers, was held on September 9.
The first premiere in the 152nd season of the National Theatre in Belgrade took place on the Main Stage, with the audience observing the physical distance in accordance with all epidemiological measures and recommendations for preventing and suppressing COVID-19.
The audience watched this drama with great attention which is based on the second version of "Vasa Zeleznova" by Maxim Gorky from 1935, and the adaptation also contains dramatised parts of his novel "The Artamonov Business", the scenes and some characters from the first version of "Vasa Zeleznova" (Mother), interplay and the characters from the "The Song of a Falcon" and an epilogue, again, based on Gorky's novel "Foma Gordeyev"
The play focuses on the life of a woman who is a mother and whom life mishaps forced to be also the pater familias i.e. the head of the family. It begins with a story about her grandfather, who started a business and whose personality she inherits, and ends with a story about her grandson in whom Vasa, before she dies, sees the only bright star and all the things she did in life have sense only because he exists.

After more than two hours of truly inspired performance, the audience rewarded the entire cast with several-minute frenetic applause shouting "Bravo!" The title character of Vasa, the owner of a shipping business whose will to power destroys her life, was played by the premier stage actress , Ljiljana Blagojević.
The following actors were also the part of the large ensemble: Petar Božović, Rada Đuričin, Nebojša Kundačina, Gojko Baletić, Sonja Kolačarić, Bojana Stefanović, Suzana Lukić, Branislav Tomašević, Bojan Krivokapić, Radovan Miljanić, Vanja Milačić, Zorana Bećić, Bojana Bambić, Nemanja Stamatović, Bogdan Bogdanović, Luka Pavlović and a boy, Gavrilo Ivanković.
Ballet dancers Maja Stojakov and Miloš Živanović also participated in the play.
The team of authors consisted of Slavenka Milovanović (dramaturge), Miodrag Tabački (stage designer), Ana Krstajić and Jana Rančić (composers), Katarina Grčić (costume designer), Ljiljana Mrkić Popović (stage speech), Sonja Vukićević (choreographer/ stage movement) and Svetlana Volić (author of the video material).