"The Tragic Burlesque" Written by Dušan Kovačević and Directed by Jagoš Marković Premiered on the Main Stage
15 May 2023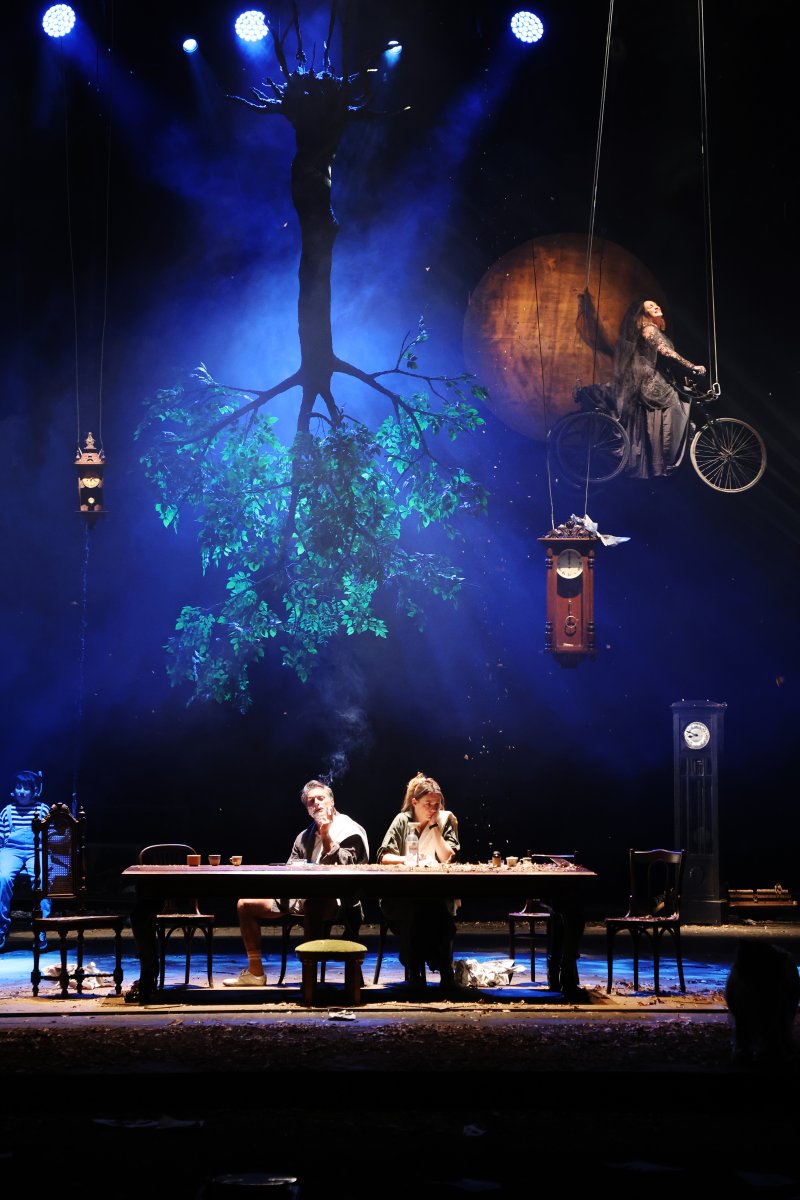 The play "The Tragic Burlesque", based on the text by Dušan Kovačević, adapted and directed by Jagoš Marković, premiered with great success on May 15 on the Main Stage of the National Theatre in Belgrade.
In this play that premiered in 1991, Kovačević examines family and personal tragedies, small and large disasters that occur in seemingly ordinary human lives.
"Basically, it is still today, as it was when I wrote it, a story about the destruction of a family. There is a definition, in which I deeply believe, that the family is something that is the epicentre of our life and one of the most significant factors in our existence. Our children learn from the postulates of relationships within the family. Family is the most essential and important school in a person's life. The kind of family a person grows up in, that's the kind of person he will become. Among other things, the play addresses the issue of the search for lost identity, origins, guilt...", says Dušan Kovačević.
Director Marković points out that Kovačević managed to "tailor" something that, according to his own admission, he has not encountered anywhere - he combined burlesque and tragedy.
"I love this play very much; it is packed. It contains abundance, both of topics and recognition. What is fascinating with it and with us is that we always find a way out and survive. Our resilience is enormous. I respect that. The play puts family in the focus because it is a microcosm. And there you have also the society and individuals and all generations and all times. Everything is reflected through this play," Jagoš Marković believes.
The audience gave the entire acting ensemble led by Marković, who joined them on stage, a thunderous applause and shouts of "bravo" for several minutes, and greeted Dušan Kovačević, who watched the premiere from the box on the first gallery, with a standing ovation.
The National Theatre in Belgrade performed "The Tragic Burlesque" in co-production with the National Theatre of the Republic of Srpska in Banja Luka, where the premiere was held on May 12.