Nušić's The Bereaved Family, Stage Directed by Jagoš Marković, Premieres on the Main Stage
19 January 2018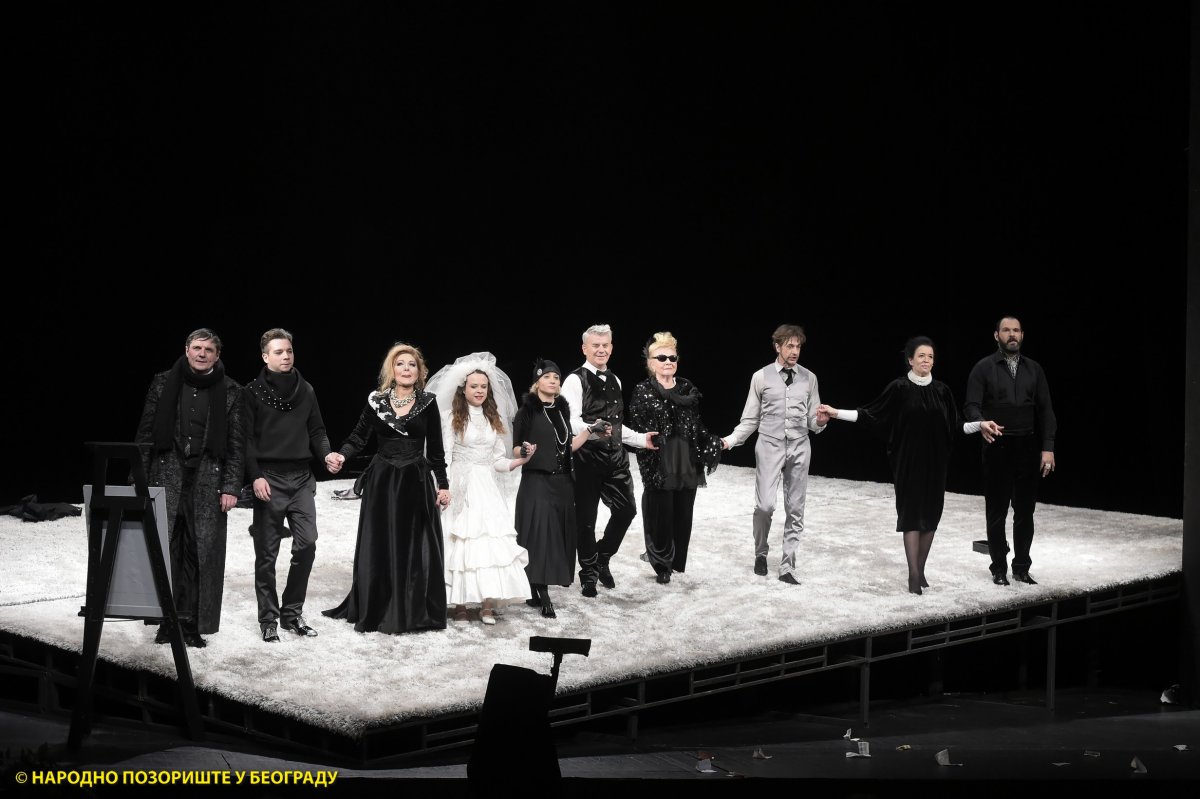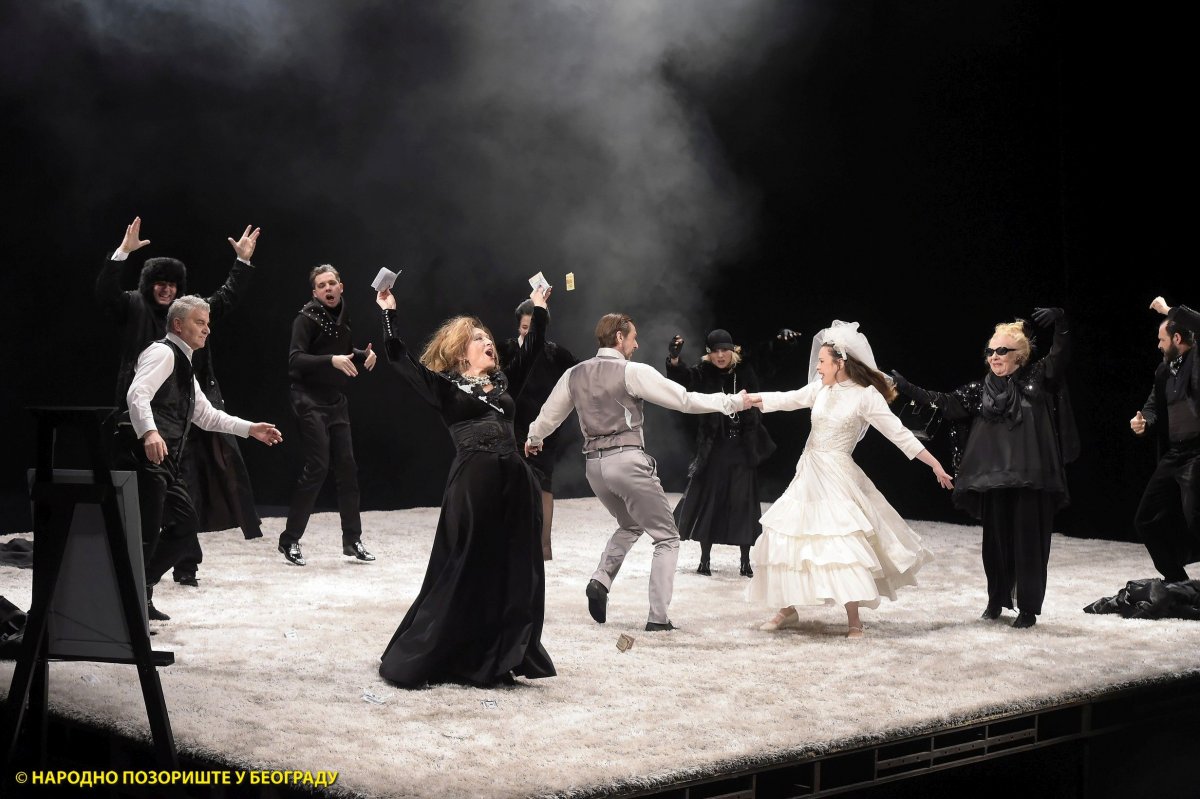 The new staging of well-known drama by Branislav Nušić, The Bereaved Family, stage directed and adapted by Jagoš Marković, premiered on the Main Stage on 19th January, on the day of 80th anniversary of our renowned comedy playwright's death.
This has been the fifth staging of this timeless play in the National Theatre in Belgrade (where it had its first premiere on 28th November 1934), and once again, it reminded us that ambitions and aspirations of some people to get their hands on inheritance, money and property – are everlasting.
The genre of The Bereaved Family is both a comedy and a tragedy; the facts belong to tragedy, whereas Nušić's point of view regarding these grave facts indicates that this is a comedy.
Despite the characters' greed, avarice, self-indulgence and insincerity, Marković does not pass judgement; instead, with a dose of love and empathy, he shows that they too, regardless of their deviant behaviour, possess a little bit of humanity and that they can show a lot of charm every now and then.
Such characters, still easily identifiable today, who in various ways, through a series of elements of verbal humour and comedy of situation, try to get their hands on something that does not belong to them, have provoked a lot of laughter from the audience, as well as comments that Nušić's words never go out of style.
The cast received standing ovations for their excellent interpretation. The cast: Saša Torlaković (Agaton Arsić), Radmila Živković (Simka), Danica Maksimović (Sarka), Nebojša Dugalić (Proka Purić), Vanja Ejdus (Gina), Aleksandar Srećković (Tanasije Dimitrijević), Nela Mihailović (Vida), Slobodan Beštić (PhD Petrović, Attorney at Law), Suzana Lukić (Danica) and Dušan Matejić (Mića).
Stage director, Marković, has also been in charge of music selection, and the creative team consists of Molina Udovički Fotez (dramaturgy), Ljiljana Mrkić Popović (stage speech), Matija Vučićević (set design), Maria Marković Milojev (costume design) and Vladimir Petričević (sound design).
Prime Minister of the Republic of Serbia, Ms Ana Brnabić, and President of the National Assembly, Ms Maja Gojković, as well as many other people from political, public and cultural life of Serbia, have been present at the premiere.
Earlier during the day, Minister of Culture and Information of the Republic of Serbia, Mr Vladan Vukosavljević and General Manager of the National Theatre in Belgrade, Mr Dejan Savić, have laid a garland of flowers next to Branislav Nušić's statue on occasion of 80th anniversary since our great comedy playwright's death. The statue is situated across the street from the National Theatre, at the place where a new hall of the National Theatre is planned to be built.
After that, an exhibition All Faces of Serbian Diplomat Nušić was opened in the Second Gallery foyer. Minister Vukosavljević attended the opening of the exhibition.
With these events, the National Theatre in Belgrade starts celebration of its very important jubilee – a hundred-and-fifty years since establishment of the Theatre.
Celebration of the jubilee shall last during the following year as well, while in 2020, there will be a celebration of a centennial since the establishment of the Opera.
M.B.