Wolves and Sheep" by A.N. Ostrovsky and Adapted and Directed by Egon Savin Premiered on the Main Stage
25 September 2021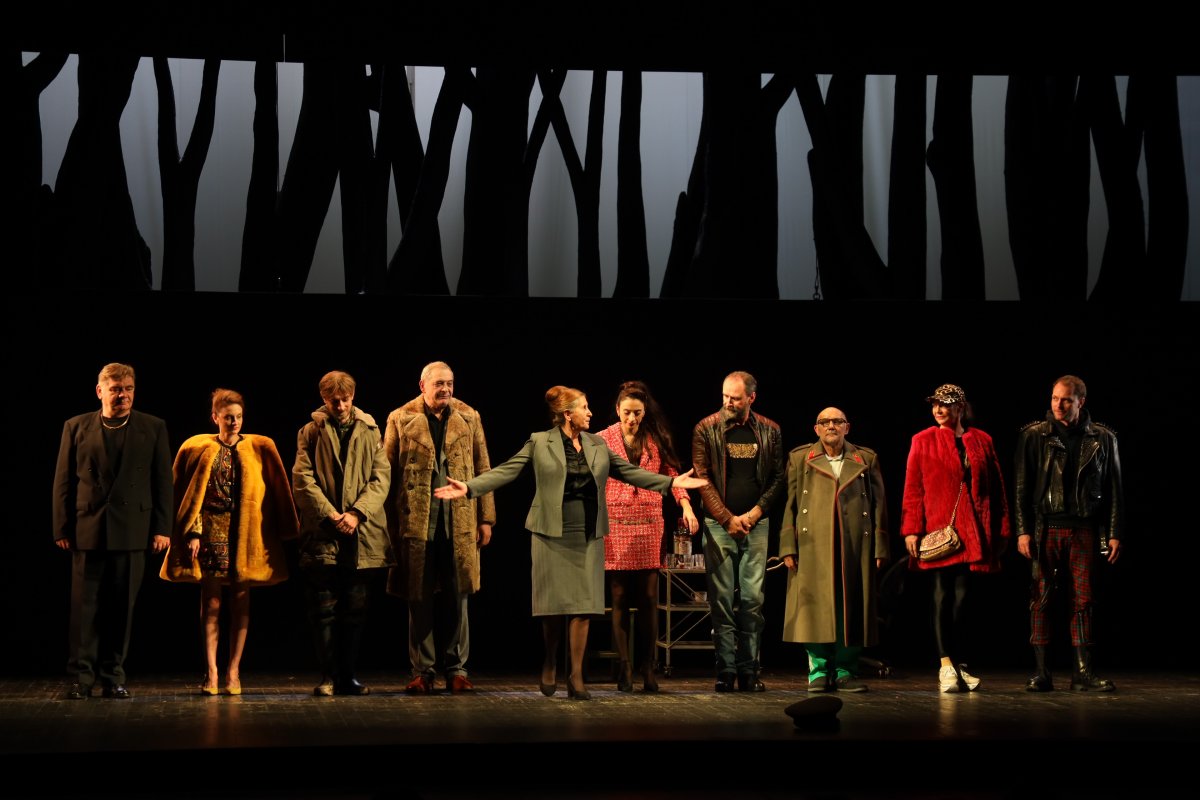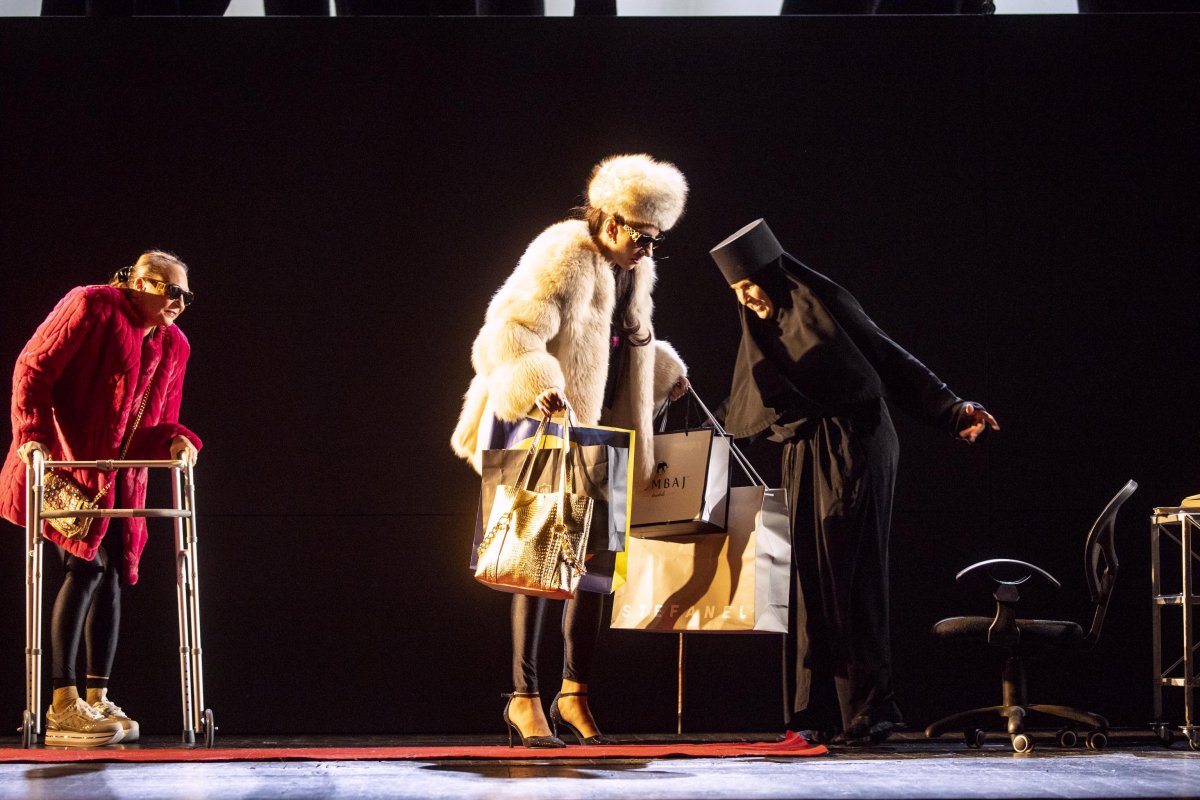 The play, "Wolves and Sheep", written by the celebrated Russian playwright Alexander Nikolayevich Ostrovsky and adapted and directed by Egon Savin premiered on September 25 on the Main Stage.
Ostrovsky, as one of the most prominent satirist of the world theatre, dedicated the greatest part of his dramatic opus to unveiling the "dark kingdom" of the corrupted tradesmen class.
In this five act comedy written in 1875, life was shown as a rough game of material interests in which human nature was too closely identified with that part of it which, in certain historical circumstances, participates in small, trivial rituals of bourgeois way of life – such as marriage of convenience, shady financial dealings, religious hypocrisy…

In his adaptation Savin shifted the plot of the play from 19th century Russia to Yeltsin's Russia in 1990s, and thanks to the universality of the text that focuses on the constancy of human nature, it all looks like as if it were happening at present moment.
At the end of the play the audience gave a big round of applause exclaiming "bravo" for the entire artistic ensemble consisting of Olga Odanović (Meropia Davydovna Murzavetskaya), Bojan Dimitrijević (Apollon Viktorovich Murzavetsky), Sonja Kolačarić (Glafira Alexeevna), Anastasia Mandić (Yevlampia Nikolayevna Kupavina), Danijela Ugrenović (Anfisa Tikhonovna), Radoslav Milenković (Mikhail Borisovich Lynyaev), Aleksandar Đurica (Vasily Ivanovich Berkutov), Nebojša Kundačina (Vukol Naumovich Chugunov), Bojan Krivokapić (Klavdii Goretsky) and Dimitrije Ilić (Pavlin Savelych).

Savin also selected the music and set design, costumes were designed by Jelena Stokuća, while Ljiljana Mrkić Popović was in charge of stage speech.
Other associates who worked on the play are Jasmina Urošević (drama producer), Sanja Ugrinić Mimica (stage manager), Marija Nedeljkov and Danica Stevanović (prompters), Nastasja Alja Daničić (assistant director) and Jasna Saramandić (assistant set designer).
The premiere of the play "Wolves and Sheep" took place at the same time with the Russian and Serbian Cultural Forum organised in Belgrade and dedicated to the promotion of cultural cooperation between these two countries.