"Bait" ballet by Sanja Ninković premiered on the Main Stage
20 December 2020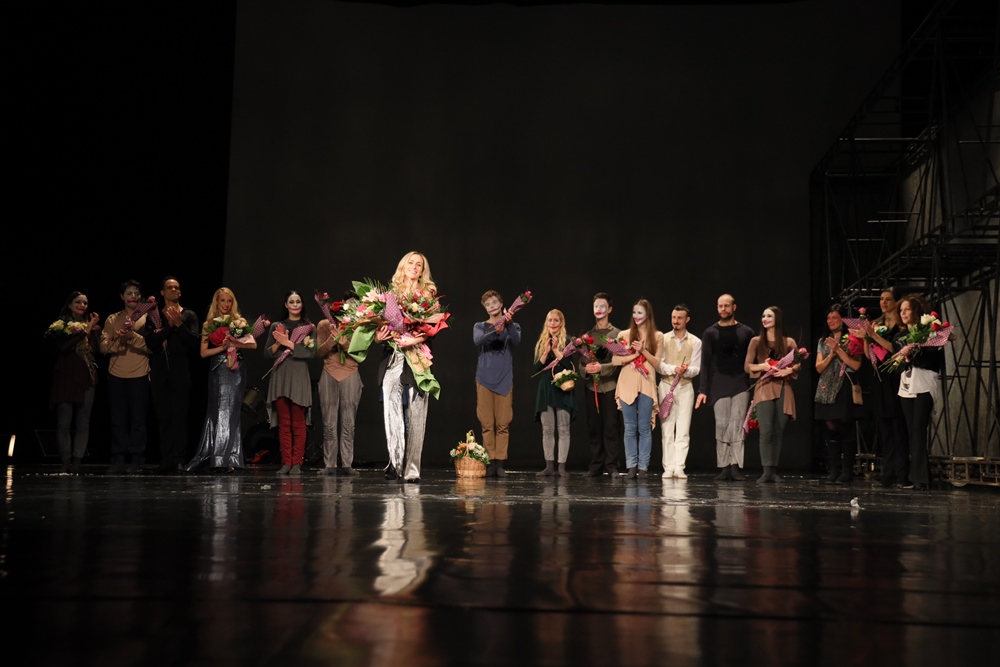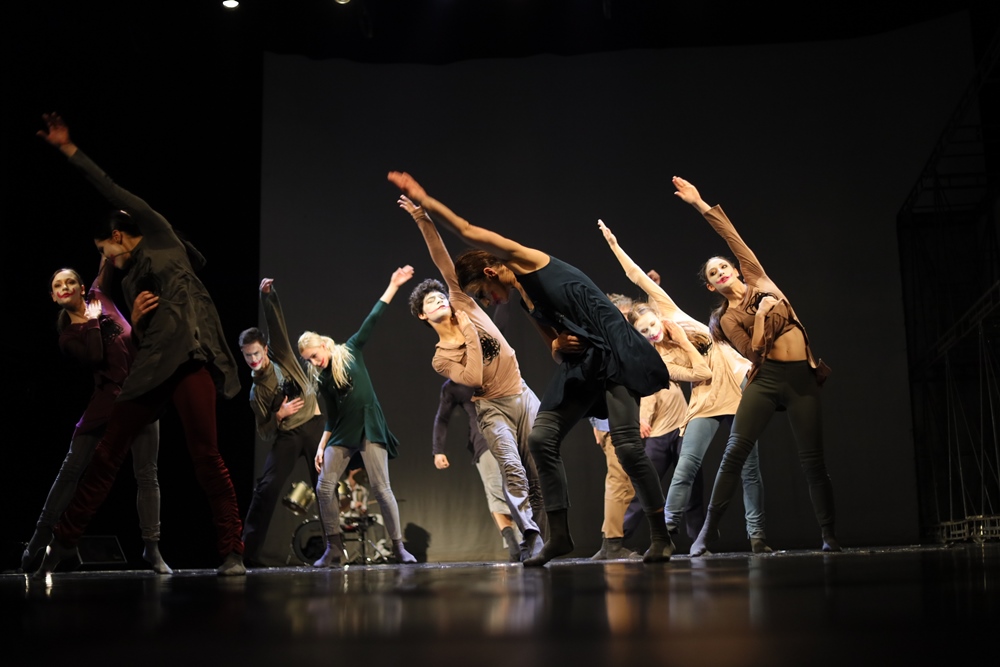 "Bait", a contemporary ballet by Sanja Ninković, music by Maja Ćurčić and Marko Đukić, premiered on the Main Stage on December 20, at noon, within "Young Choreographers" project.
The delighted audience, long after the performance was over, was still frenetically applauding and shouting "Bravo!" to the protagonists of this exceptional artistic event organised with the limited number of seats in the theatre hall and adhering to all protection measures prescribed by the Crisis Team regarding the Covid virus pandemic.
While working on the ballet "Bait", the choreographer and author of the libretto, Sanja Ninković, started from the premise that a modern man, at the present time and in his everyday life, began to accept his tendency to become addicted to shallow contents and frivolous fun as inevitability.
The renowned ballet artist, who has been a full member of the National Theatre Ballet ensemble for two decades now tried, with this less-than-an-hour long performance, to find an answer to the question how to tell a story about a loss, confrontation, rebound, pressure and problems, in times when a modern man's attention span has decreased and how to cope with the demand and need for a small dose of seeming relief that becomes a way of life?
What bait captures our attention is something that each of us shall discover when left alone with oneself shrouded by the silence of the theatre hall.
Dejan Kolarov, Miloš Marijan, Nikolo Bjanko, Branko Sarić, Carlos Alvarado, Olga Olćan, Ivana Savić Jaćić, Brankica Mandić, Ada Raspor, Ljiljana Velimirov, Dejana Zlatanovski Bojana Žegarac Knežević, Jose Iglesias and Dušan Milosavljević are the performers in this ballet.

The team of authors consists of Maja Ćurčić and Marko Đukić (composers), Jasna Saramandić (stage designer), Ida Ignjatović (costume designer) and Maja Bajčetić (assistant choreographer).
"Young Choreographers" project was launched by the Belgrade National Theatre Ballet management with the purpose of providing an opportunity to and making room for young, creative ballet performers.