Fundraising Gala Evening Held on the Main Stage with the Famous Ballet Star and the Greatest Ballet Dancer Today - Sergei Polunin
28 September 2021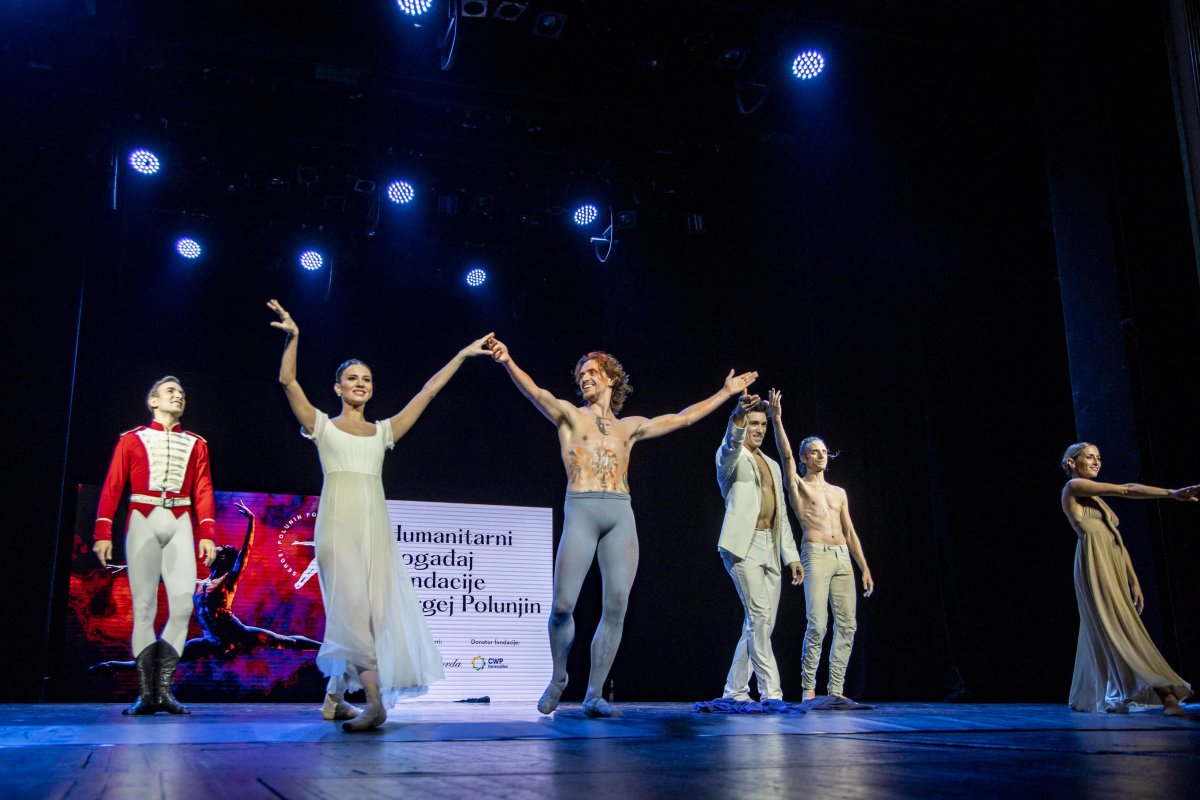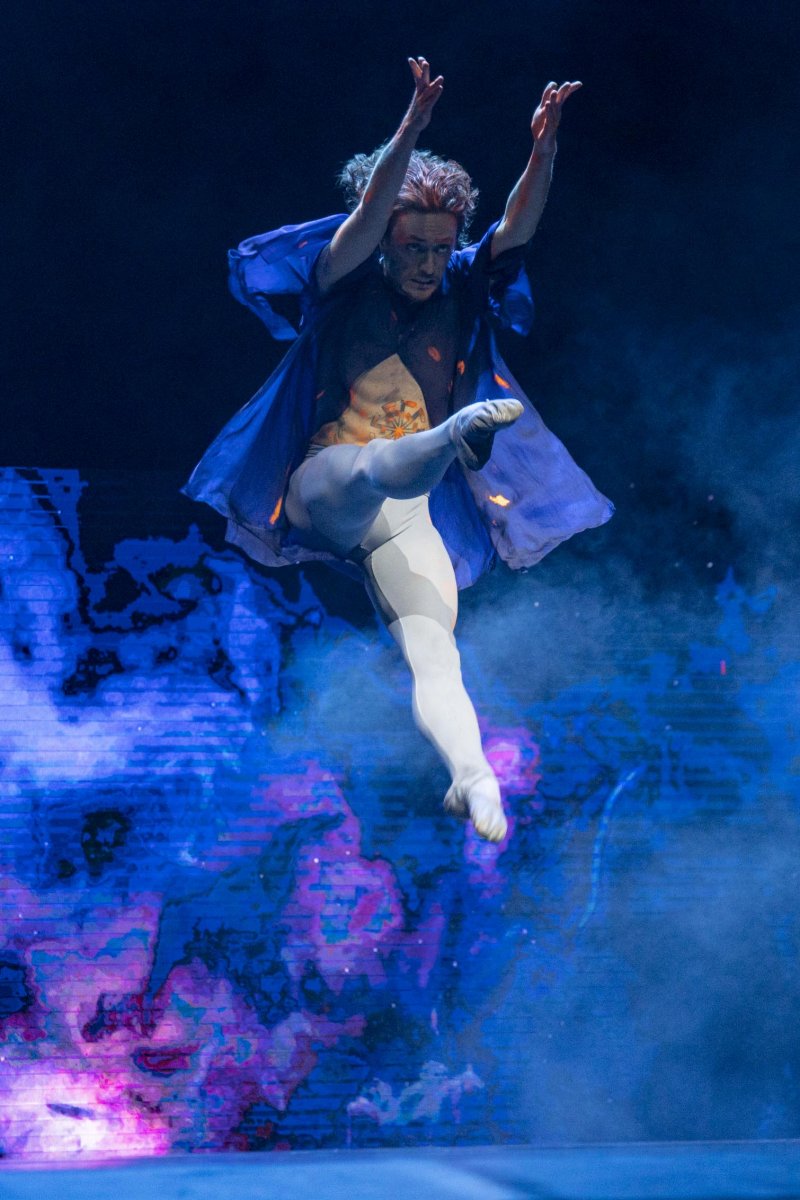 "Sergei Polunin" Foundation organised again this year a fundraising gala evening to raise funds for educating young and talented ballet dancers from Serbia at prestigious ballet academies throughout Europe – on September 28 the Belgrade audience enjoyed the magnificent programme on the Main Stage in which one of the participants was also Sergei Polunin, a famous ballet star and the greatest ballet dancer today.
Just before the fundraising gala evening had started, the "Sergei Polunin" Foundation Director, Zrnka Mišković, and "Fabrika" fashion agency owner, Vesna Mandić, addressed the audience and thanked the National Theatre and its General Manager, Ivana Vujić, for being such good hosts and for helping this great artist feeling welcome and for giving this event a ceremonial character.
Mrs. Mišković reminded that "Sergei Polunin" Foundation had so far supported three Serbian students who continued their education in Stuttgart, Mannheim and Hamburg and expressed her hope that this year they would be able to support another young ballerina of ours studying in Vienna.
She added that the Foundation existed for three years and it was dedicated to grooming young talents and their development wishing to support and contribute to ballet art promotion.
Afterwards, video footages about Sergei Polunin, scholarship students and ballet shows produced by the Foundation were shown on the video screen.
As the programme continued, the audience could enjoy ballet numbers from the "Nutcracker" and the "Dictionary of the Khazars" performed by the National Theatre Ballet soloists – Igor Pastor, Tatjana Tatić, Dejan Kolarov and Sanja Ninković.
The fundraising gala evening was made even more grand by the presence of Petar Dončevski, art director of the National Opera and Ballet in Ljubljana who performed the dance number "Voyage" to the music of Wolfgang Amadeus Mozart and choreographed by Renato Zanella.
At the very end, as a grand finale, the spectators breathlessly watched the performance of the greatest ballet star today, Sergei Polunin, who danced magnificently to the famous composition "Bolero" by Maurice Ravel and choreographed by Ross Freddie Ray after which he received several minute frenetic ovations.
While taking a bow before the audience, Polunin was joined on stage by other participants whom the audience also welcomed with ovations.
Last year the fundraising gala evening was held on September 25.