OPERA GALA CONCERT TAKES PLACE ON THE MAIN STAGE ON OCCASION OF CLOSING OF THE 145TH SEASON
29 June 2014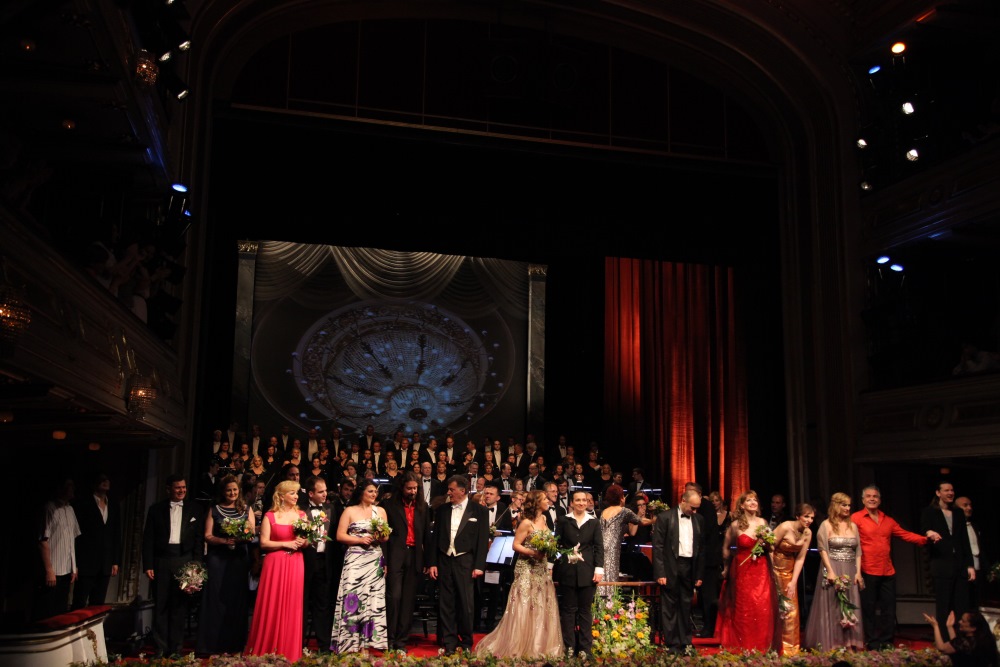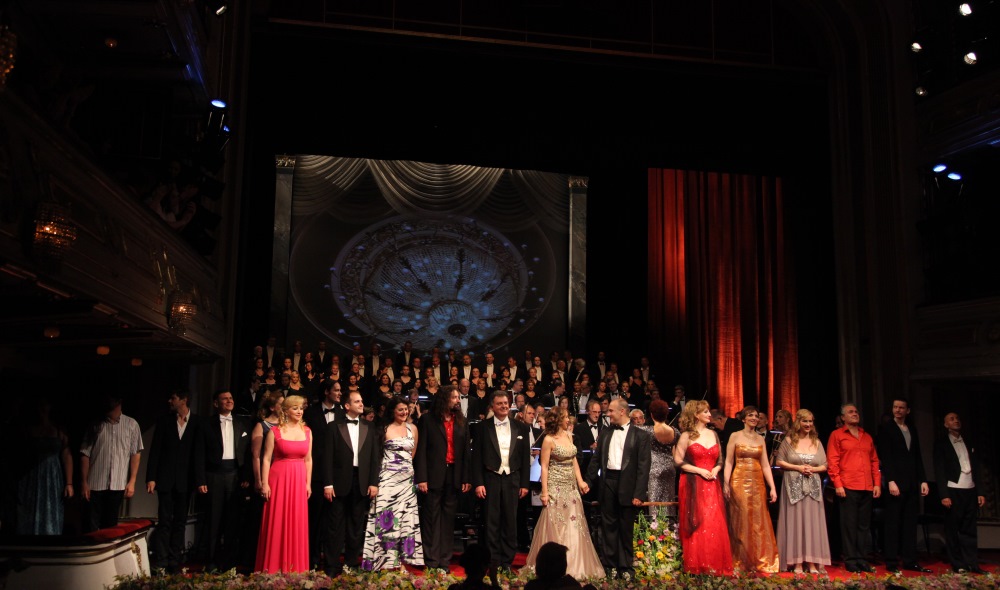 Opera Gala Concert took place on the Main Stage, Sunday 29 June, thus closing the National Theatre's 145th season.
The baton was held in succession by Ana Zorana Brajović, Đorđe Stanković and Zorica Mitev Vojnović. The programme was opened with Overture from Nabucco by Verdi and followed by arias, duets and choruses from popular operas.
The Gala Concert, directed by Ivana Dragutinović Maričić, with participation of the Opera Company's Orchestra and Choir, featured principal singers and soloists of the Opera Company of the National Theatre in Belgrade, namely Suzana Šuvaković Savić, Dušan Plazinić, Jasmina Trumbetaš Petrović, Nataša Jović Trivić, Ana Rupčić Petrović, Aleksandra Angelov, Miodrag D. Jovanović, Vladimir Andrić, Aleksandar Stamatović, Ljubodrag Begović, Dragoljub Bajić, Aleksandar Dojković, Svetlana Nestorov, Miloš Đuričić, Aleksandar Pantelić, Ivanka Raković Krstonošić, Tatjana Mitić, Danilo Stošić, Stefan Pavlović and guests Dragana Popović and Ljubomir Popović.
In the hall filled to capacity, the audience enjoyed the melodies from Cavalleria rusticana, The Marriage of Figaro, La traviata, Rigoletto, The Barber of Seville, The Flying Dutchman, L'elisir d'amore, Pagliacci, Carmen, Nabucco, Tosca, Aida…
Nevenka Vidak designed the set, while Petar Antonović was in charge of the video design.
The next, 146th season of the National Theatre in Belgrade will open on Wednesday, 1 October.
M.B.
Click HERE to see photographs from the concert