The National Theatre Opera Season Opened on October 3 with a Magnificent Gala Concert Tribute to Verdi
4 October 2021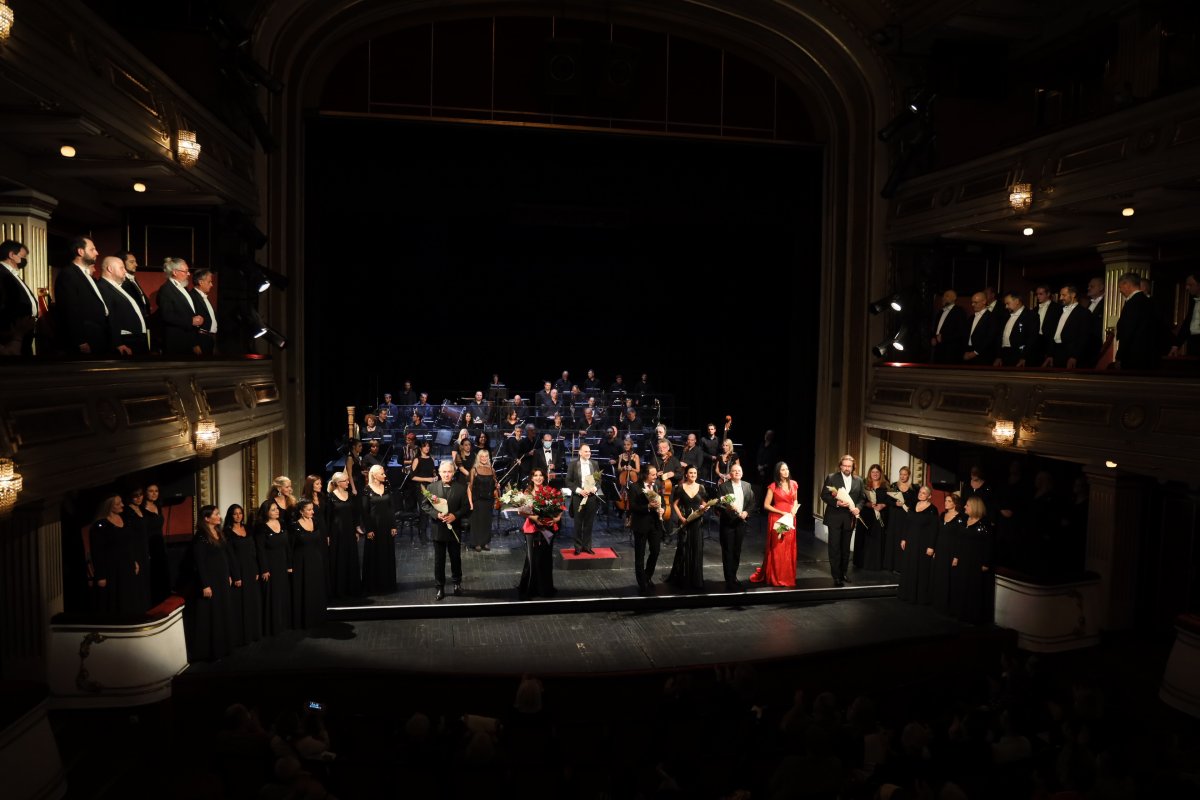 The opera season of the National Theatre in Belgrade was opened on October 3 with a magnificent gala concert tribute to the celebrated Italian composer Giuseppe Verdi, commemorating his 120th death anniversary.
Led by the guest conductor from Romania, maestro Christian Sandu, principal opera singers, soloists, Choir, Opera orchestra and the Ballet ensemble of the National Theatre gave their performance.
The concert programme consisted of overtures, arias, duets and choral scores from Verdi's operas "The Force of Destiny", "Don Carlos", "A Masked Ball", "La Traviata", "Simon Boccanegra", "Aida", "Otello" and "Nabucco" performed by Dušan Plazinić, Dejan Maksimović, Snežana Savičić Sekulić, Ivan Tomašev, Miodrag Jovanović, Janko Sinadinović, Ljubica Vraneš, Evgenija Jeremić and another guest from Romania, baritone Ionut Pascu.
The programme narrator was actress Vanja Milačić who, between the music numbers and with the participation of some members of the Ballet ensemble, spoke about Verdi's significance, as the greatest composer of late Italian bel canto, and about his opera masterpieces from which music parts were selected to design the concert programme.
The concert was directed by Ana Grigorović, choirmaster was Đorđe Stanković and concertmaster was Edit Makedonska.