PREMIERE REVIVAL OF OPERA SALOME BY STRAUSS TOOK PLACE ON THE MAIN STAGE
27 December 2014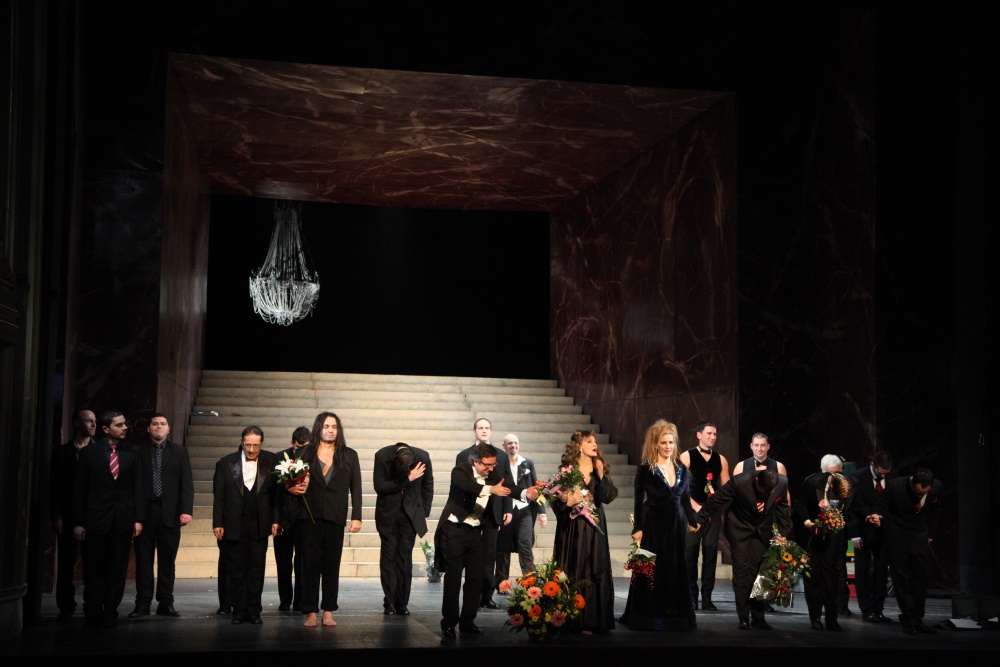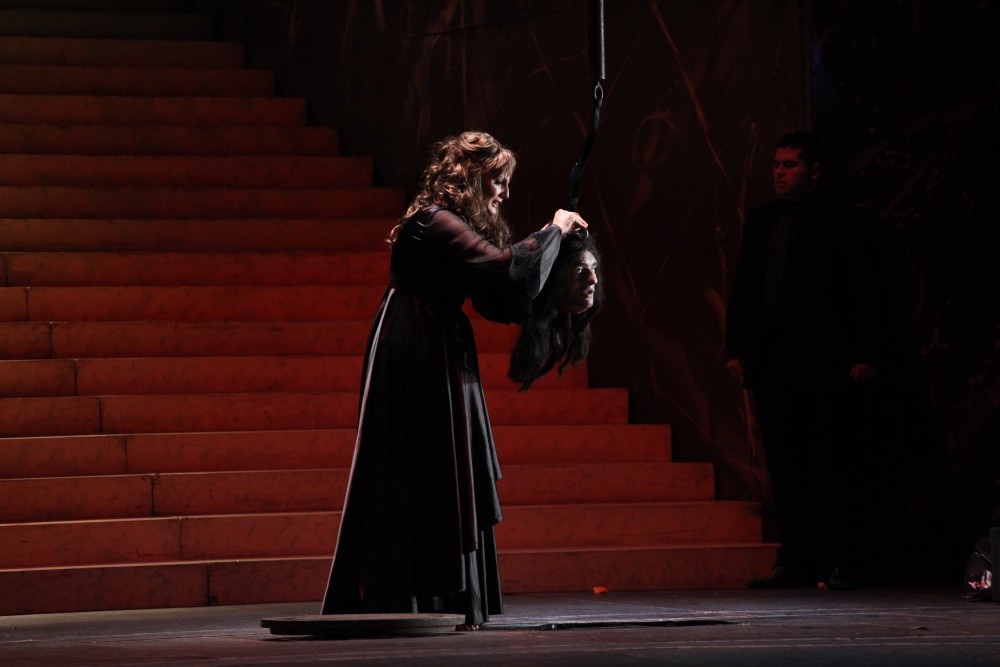 Premiere revival of Richard Strauss's opera Salome, under the baton of Stefan Schreiber, directed by Ivana Dragutinović Maričić, took place on the Main Stage on Saturday, 27th December (19:30).
Ana Rupčić, a soprano, interpreted the title role; Darko Đorđević, a tenor, interpreted the role of Herodes; Aleksandra Angelov, a mezzo soprano, interpreted Herodes' wife, Herodias; Miodrag D. Jovanović, a baritone, interpreted John the Baptist and Aleksandar Dojković, a tenor, interpreted Narraboth.
Also in the cast: Tatjana Mitić (Page), Boris Babik (First Jew), Ivan Debeljak (Second Jew), Marko Živković (Third Jew), Igor Matvejev (Fourth Jew), Predrag Gligorić (Fifth Jew), Pavle Žarkov (First Nazarene), Milan Prosen (Second Nazarene), Mihailo Šljivić (First Soldier), Gavrilo Rabrenović (Second Soldier) and Aleksandar Paunović (Foreigner).
Orchestra of the National Theatre in Belgrade also took part in the performance.
Libretto for Salome was written according to Oscar Wilde's play by the same name.The timeless biblical story about John the Baptist and the girl responsible for his death, told in a modern manner, premiered on 19th January 2003. The production was staged by a guest stage director, Bruno Klimek, from Germany, under the baton of Štefan Šrajber. This inscenation of Strauss's opera Salome in the National Theatre was produced following a 72 year long pause.
Aleksandar Zlatović designed the set and Uta Winkelsen designed the costumes.
The previous performance of Salome took place on the Main Stage on 24th February 2008.
The tragic opera in one act had its first performance on 9th December 1905 in Dresden.
First performance of Salome in the National Theatre took place on 25th November 1931, under the baton of Ivan Brezovšek, directed by Josip Kulundžić.
Two decades later, on 25th June 1952, Salome was staged as a choreographed poem. Mira Sanjina choreographed and directed the production and Oskar Danon conducted the orchestra.
M.B.
Click HERE to see photographs