BELGRADE OPENING OF DANCE PRODUCTION THE DAMNED YARD TOOK PLACE ON THE MAIN STAGE
2 October 2014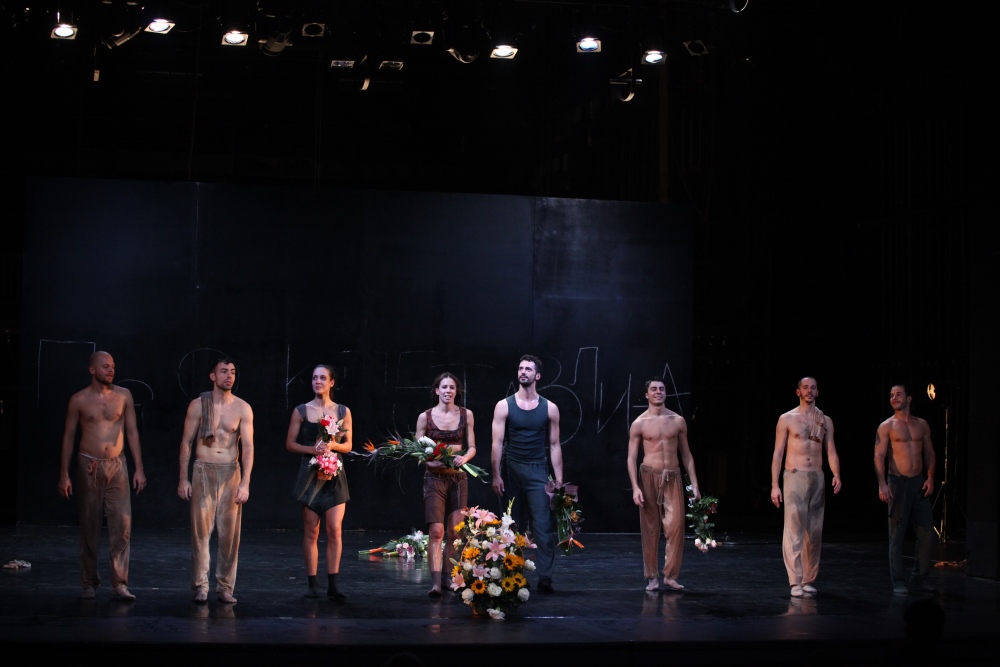 Belgrade premiere of dance production The Damned Yard took place on the Main Stage on 2nd October. The production has been jointly produced by the National Dance Foundation and the National Theatre in Belgrade after the novella by the same name written by Ivo Andrić. The Damned Yard opened with success this summer, during the Theatre City Budva Festival.
The audience rewarded the artists with a long and cordial applause and asked for encore. The cast: Milica Jević, Tijana Šebez, Nikola Tomašević, Luka Lukić, Nebojša Gromilić, Igor Naumovski, Čedomir Radonjić and Nebojša Naumovski.
Nebojša Bradić is the author of the screenplay, stage directing and stage design; Zoran Erić wrote the music; Israeli choreographer, Dana Rutenberg, designed the choreography.
The Damned Yard opened with success on 22 July during the 28th Theatre City Budva Festival on the Stage "Between the Churches".
The production was realised with the support from the Ministry of Culture of the Republic of Serbia, Secretariat for Culture of the Belgrade City Assembly, Embassy of Israel in Belgrade and Banca Intesa.
М.B.
Click HERE to see photographs