PREMIERE OF VOLUME TWO BY NUŠIĆ TAKES PLACE ON "RAŠA PLAOVIĆ" STAGE
20 October 2014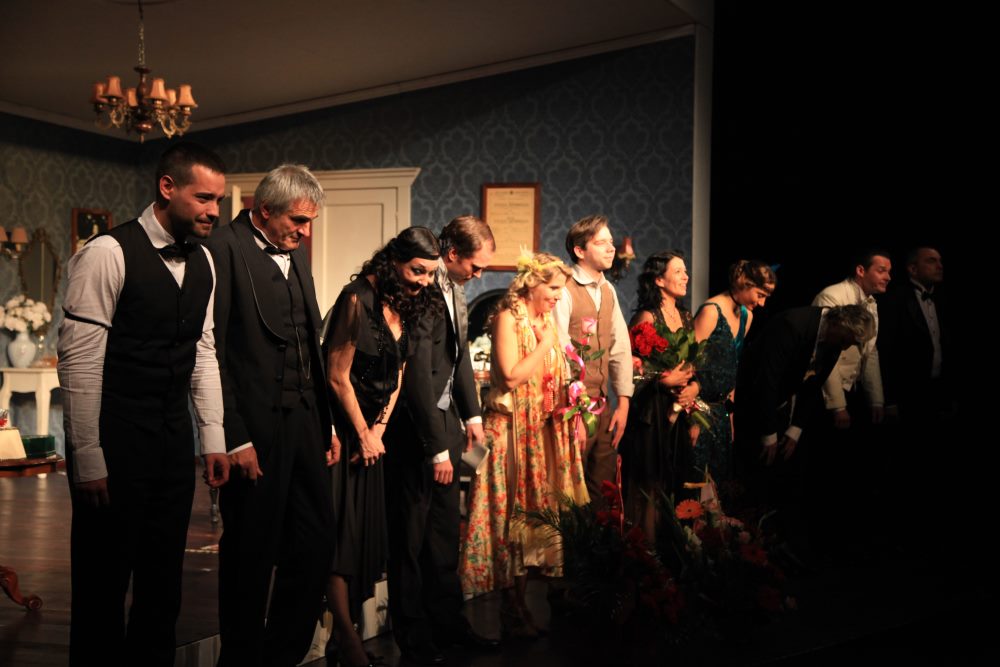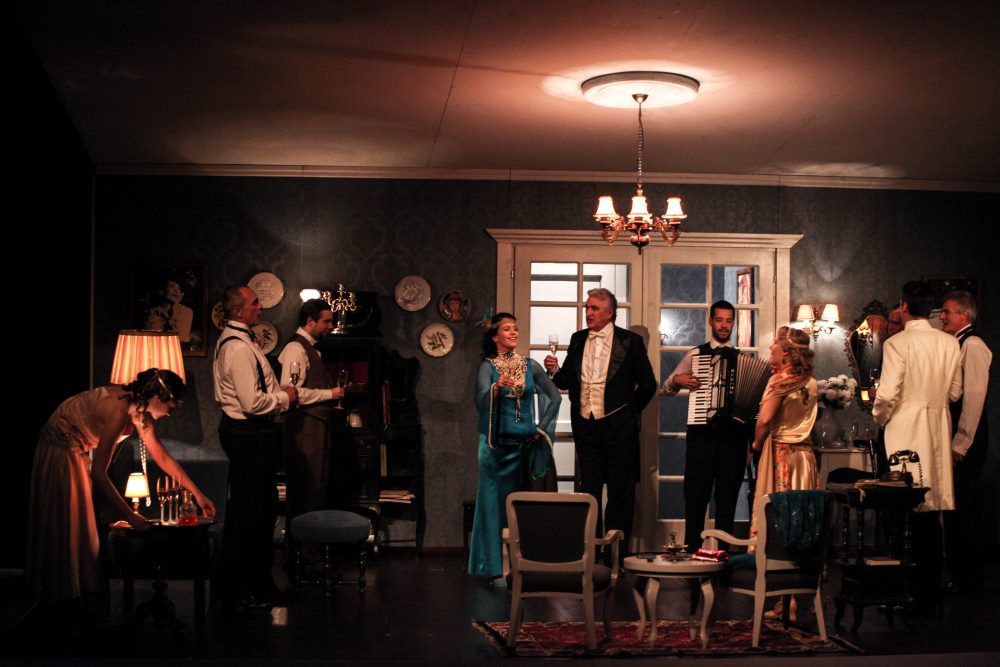 Premiere of Volume Two, written by Branislav Nušić, directed by Anđelka Nikolić, took place on the "Raša Plaović" Stage on 20th October, on 150th anniversary since the birth of the famous Serbian comedy playwright.
This chamber drama in three acts, which has been produced in the National Theatre in Belgrade for the first time, is characteristic by its melodramatic plot and various unexpected situations in which the writer wanted to portray mystical ties between love and man's destiny.
The piece was written in 1927, the plot takes place at the same period as well, and the focus is placed on a famous actress and a disillusioned admirer, while the themes deal with the power and position of a woman in society and art, as well as with issues regarding freedom, violence, friendship…
In this rarely produced play, Nušić presents himself as a patriarchal writer, a defender of moral values, and not as a comedy playwright who writes about people's characters.
After an hour and forty minutes of inspired performance, in a hall filled to capacity, the audience rewarded the cast with cordial applauses. The main role, the role of principal actress Rajna Mаretić Dolska, was interpreted by Nela Mihаilović.
The cast: Zlatija Ivanović (Ida Podgradska, a drama soubrette), Marija Bergam, guest artist (Mira, a novice in acting trained by Rajna), Srđan Karanović, guest artist (Lover), Gojko Baletić (Mr. Theodore), Bojan Krivokapić (Playwright), Andreja Maričić (Editor of the Comedy Magazine), Danijela Ugrenović (Critic of the New Horizon Review) and Predrag Miletić (Critic of the Morning Journal) and Dušаn Stojаnović, a musician.
Slobodan Obradović is the dramaturge of the production and author of the adaptation.
Other members of the production team are Vesna Popović (Set Designer), Olga Mrđenović (Costume Designer), Draško Adžić (Composer), Dijana Marojević Diklić (Stage Speech Instructor), Bojana Mišić (Stage Movement Designer), Vladimir Petričević (Sound Design), Stefan Zekić (Music Associate), Nemanja Konstantinović (Organiser), Đorđe Jovanović (Stage Manager) and Danica Stevanović (Prompter).
The premiere presents a central event of the Respect to Nušić Review, where in period 5 October – 3 November, the ensembles of the National Theatre and Serbian theatres on tour perform Nušić's pieces on both stages in the National Theatre in Belgrade.
The first premiere of Volume Two took place in the National Theatre in Sarajevo in 1927.
M.B.
Click HERE to see photographs