MY PRIZES A PROJECT BY MAJA PELEVIĆ AND SLOBODAN BEŠTIĆ PREMIERES ON "RAŠA PLAOVIĆ" STAGE
4 April 2015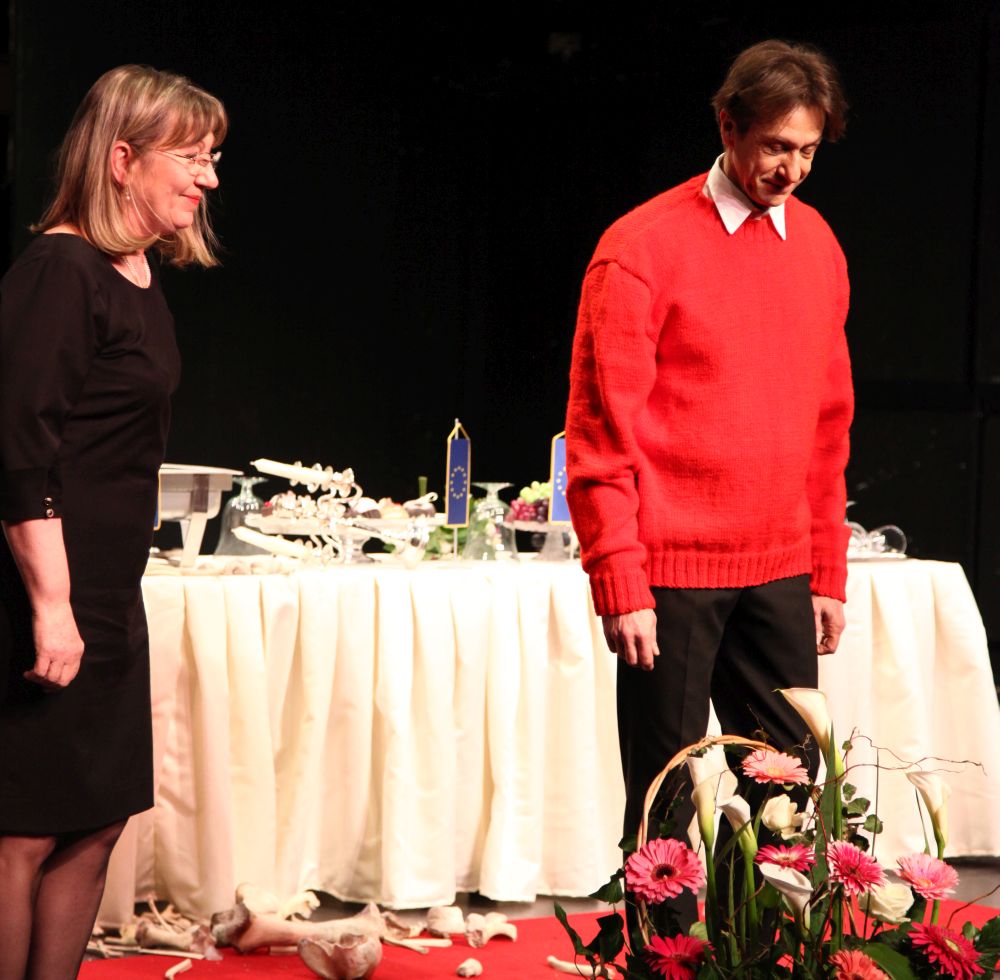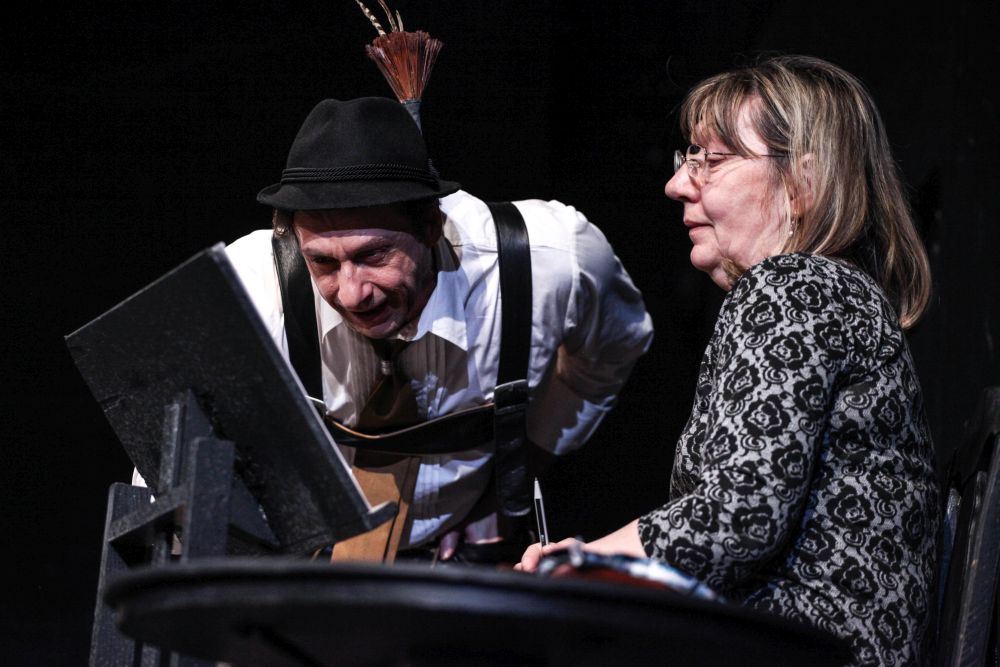 My Prizes, an authorship project by Maja Pelević and Slobodan Beštić, based on motifs from Thomas Bernhard's novel of the same name and performed by Slobodan Beštić and prompter Gordana Perovski, premiered on "Raša Plaović" Stage on 4th April.
In this personal account full of (self)irony and parody, Bernhard uses humour and bitterness to address the corrupt Austrian society and its cultural values and traditions.
At the same time, he also criticizes all institutions he considers a source of corruption – church, hospital, Academy of Sciences, Ministry of Culture, political parties, associations of artists, juries.
It was a paradox for him that he had received awards for novels in which he mocked his homeland.
Bernhard gives a first person account of situations when he was presented with numerous state awards and recognitions; the situations when he loathed the people who presented the awards to him and himself for receiving the awards mostly from material reasons.
The production is performed as a direct confession to the audience; the audience has a double role, the role of audience itself and the role of guests at award presentation ceremonies.
After more than an hour long inspired performance of very current themes that are of much interest to the audience, they gave the cast a long and cordial applause.
This is a joint production with the Cultural Centre of Pančevo, where the production will premiere on 5th April.
In the production, Maja Pelević is in charge of stage directing concept and dramaturgy and Ljiljana Mrkić Popović is in charge of stage speech.
Miraš Vukašinović is in charge of set design, Jasna Saramandić is an assistant set designer, while Olga Mrđenović designed the costumes.
Milan Kolarević is in charge of lighting design and Vladimir Petričević is in charge of sound design.
Milorad Jovanović is the executive producer, Natalija Ignjić is the organizer and Miloš Obrenović is the stage manager.
M.B.
Click HERE to see the photographs from the premiere