Online interview with world theatre stars Katie Mitchell and Yevgeny Mironov was held on "Raša Plaović" stage
29 May 2021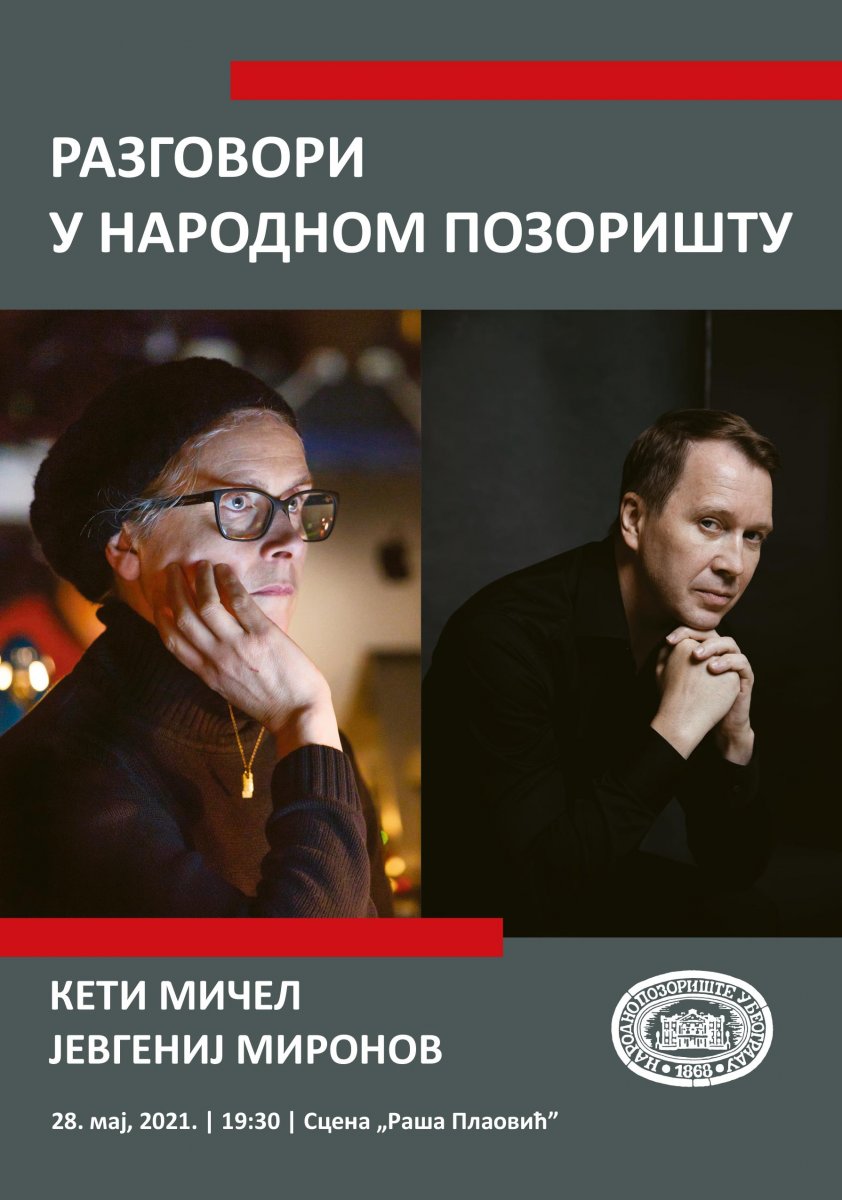 These live online interviews conducted on May 28 with the UK theatre director Katie Mitchell and Russian actor Yevgeny Mironov on "Raša Plaović" stage within the "Platform" programme marked the launching of a series of meetings with the most significant European theatre artists organised by the National Theatre.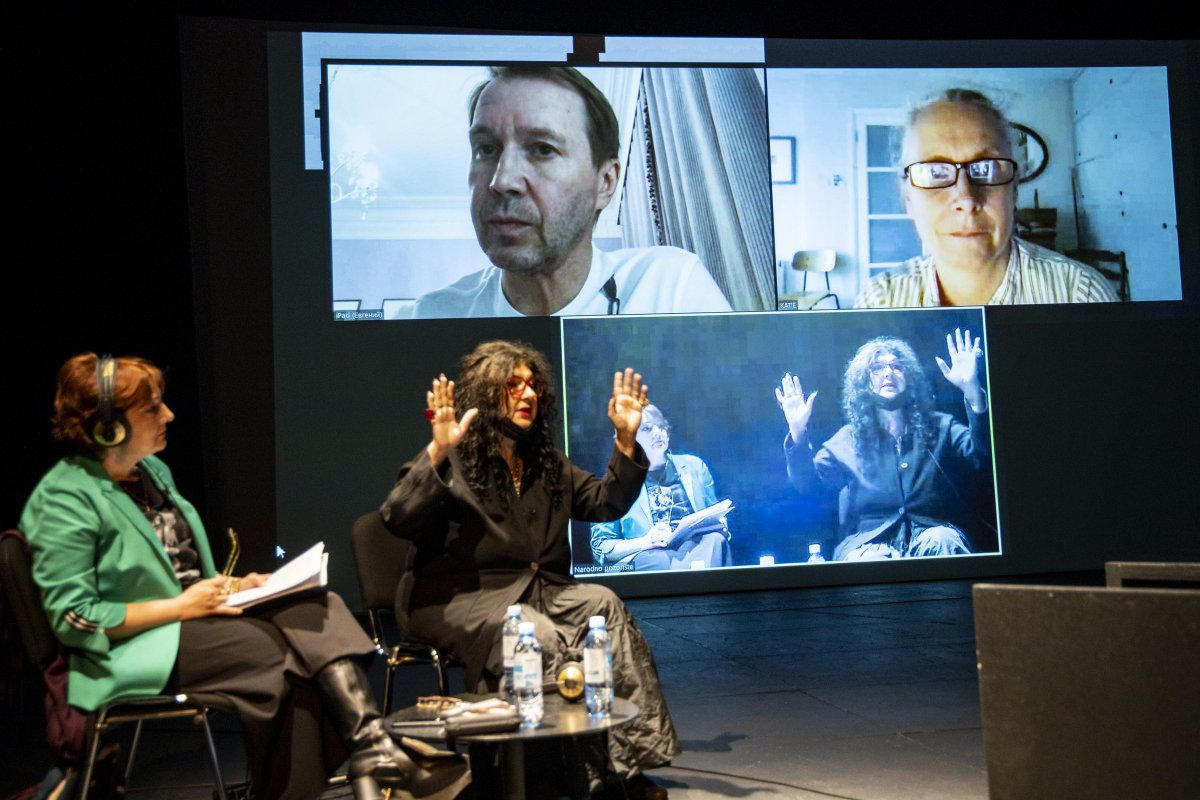 One of the most-renowned theatre directors, Katie Mitchell, called from London and joined the interview, while the famous Russian actor and Artistic Director of the State Theatre of Nations, Yevgeny Mironov, joined the call from Moscow.
The interview was conducted by the National Theatre General Manager, Ivana Vujić, and Sanja Milić, a Serbian Broadcasting Corporation journalist and Deputy Editor-in-Chief of its Cultural Programme.
Some of the topics that were discussed included: what theatre is today, in what direction theatre develops, to what extent Covid-19 pandemics affected the development of theatre at a global level and what we learned from it, environmental protection and theatre.
The viewers were able to call in and join the conversation and ask questions.
With such content the National Theatre wishes to offer its audience the experience of reaching the very essence of theatre art in a more profound and quality manner and learning many secrets based on many years' experience and dedicated work of those individuals who are established theatre artists in the world.
The tickets for this event were available free of charge at the National Theatre box office and the programme was livestreamed.
The number of viewers was limited in compliance with all precautionary measures due to Covid-19 pandemics.
The entire footage can be viewed HERE.