The Play "Our Class" Premiered on the "Raša Plaović" Stage
9 April 2023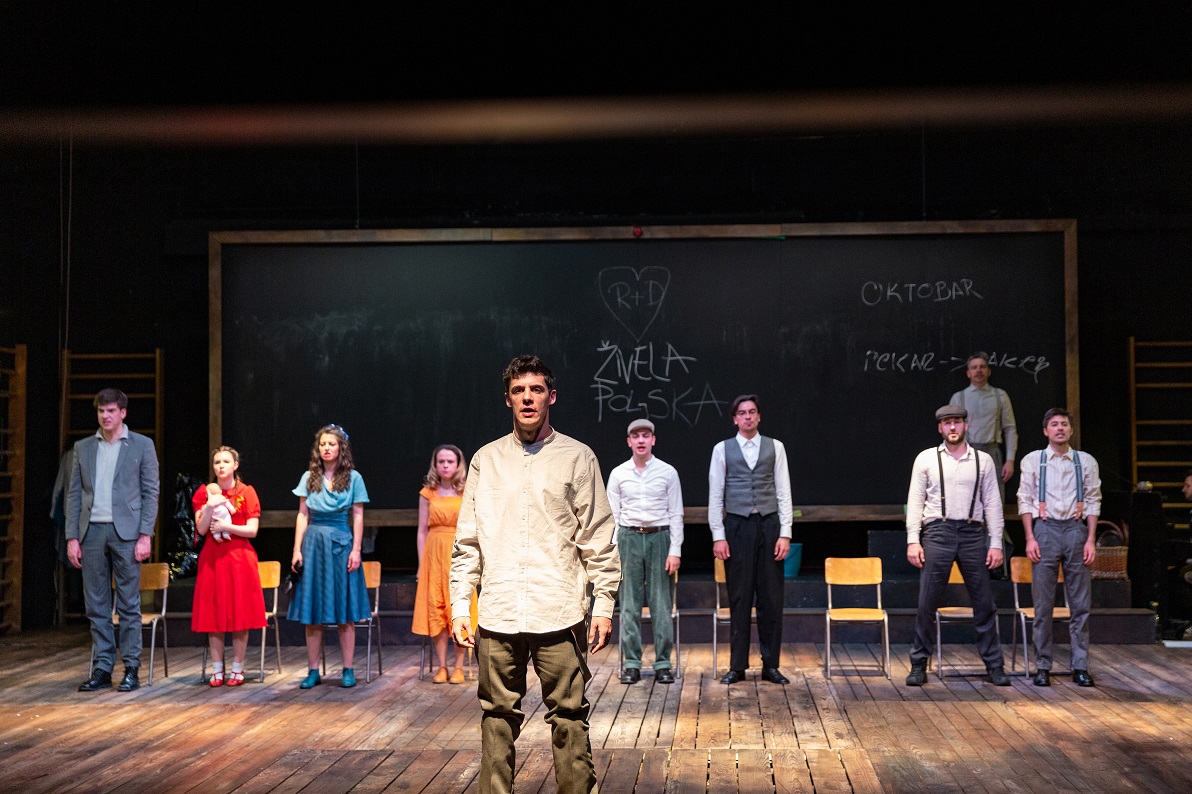 The play "Our Class", based on the text by Tadeusz Słobodzianek, adapted and directed by Tatjana Mandić Rigonat, premiered on April 9 on the "Raša Plaović" Stage.
The famous play by a contemporary Polish author, the significance of which has been confirmed by numerous productions on stages throughout Europe and the world, was translated by Biserka Rajčić.
This multiple award-winning text was crowned, among other things, with the most significant Polish literary award "Nike" and it is the only play that received the aforementioned recognition in its twenty-year history.
The play "Our Class", by following the fates of ten friends, young men and women, Poles and Jews, through the decades of the 20th and 21st centuries, opens the issue of fascism and horrrible crimes, as well as the universal search for truth and justice.

The audience that watched this tragic and very poignant drama with great attention in the packed hall, at the end of the play rewarded the entire acting ensemble with several minutes of thunderous applause and shouts of "bravo".
The next performances are scheduled for April 19 and 20.