Remembering Živan Saramandić – the Serbian Shalyapin, the Commemoration of His Tenth Death Anniversary Held on the "Raša Plaović" Stage
30 January 2022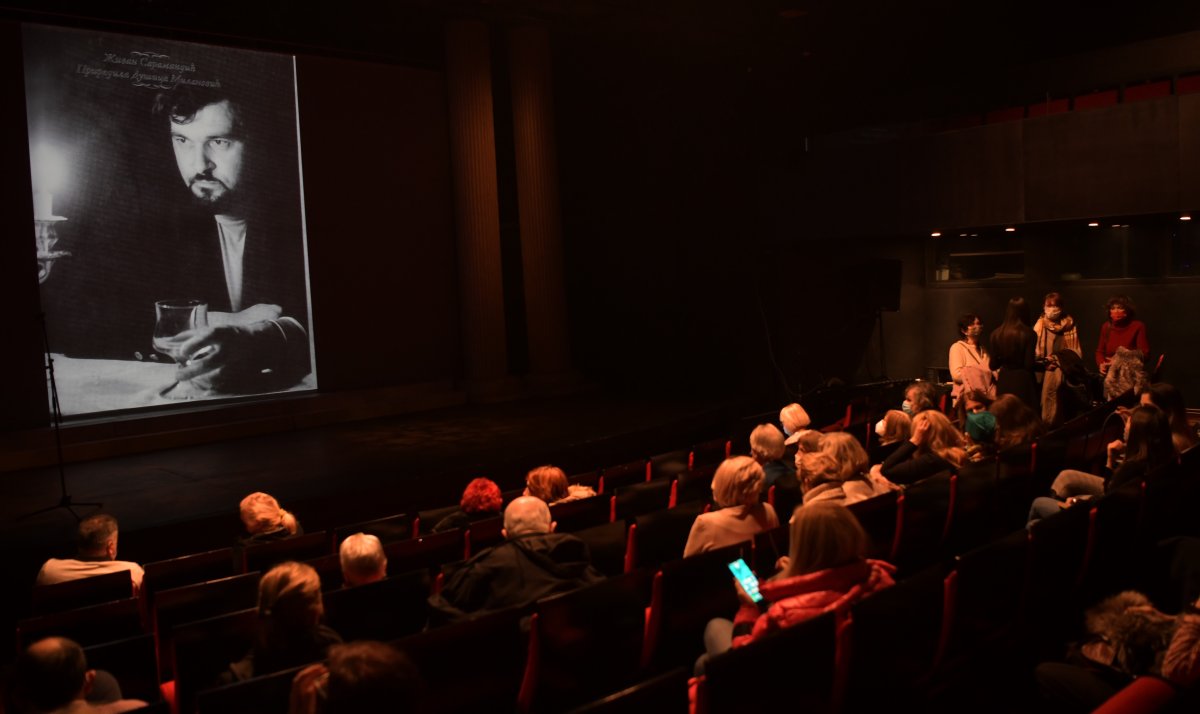 Commemorating the tenth anniversary of the death of the famous opera singer Živan Saramandić (1939-2012), a programme called "Remembering Živan Saramandić - the Serbian Shalyapin" was held on January 30 on the "Raša Plaović" Stage.
Saramandić's wife, prima donna Milka Stojanović, spoke about Saramandić, who conquered not only national, but also world opera stages, singing the greatest bass roles thus leaving a big mark not only in our, but also in world opera art. Selected texts about the celebrated artist written by director Djordje Kadijević, musicologist Branka Radović and director of the National Theatre Museum Dragan Stevović, published in the monograph "Živan Saramandić" by Dušica Milanović, were read by the National Theatre actor, Lepomir Ivković.
"Tonight, all of us who have gathered here are proving the everlasting, eternal power of art. Someone once said that art is the proof that God exists. In the constellation of remarkable men, Živan deserved an exceptional place with his unique personality. God gave him everything - a voice that is rarely born and has a cosmic dimension, physical beauty and above all the beauty of the soul, the soul of a child who embraces the whole world and loves everybody around him. He had this rare spontaneity in conduct that only completely free persons possess.
People adored him. He loved his theatre with all his heart. He was rehearsing for the premiere of Don Carlos, singing in a powerful unrepeatable voice, only to leave us forever a few hours later on this day 10 years ago, which we are commemorating tonight. Our life is short, but art is eternal. That is how I would like to end my address to you, dear friends, extending my gratitude to you for coming to pay tribute to the phenomenon of Živan Saramandić, also thanking all those who whole-heartedly helped us organise this evening", prima donna Stojanović said.
As part of the programme directed by Ivana Dragutinović Maričić, video clips from some of Saramandić's numerous performances were shown: "Faust" (Mephisto), "Nabucco" (Zaccaria), "The Barber of Seville" (Don Basilio), "Don Carlos" (Philip, Grand Inquisitor), "Eugene Onegin" (Prince Gremin), title roles in the operas "Boris Godunov", "Ivan Susanin", "Don Quixote" ...), selected by Petar Antonović.