About Performance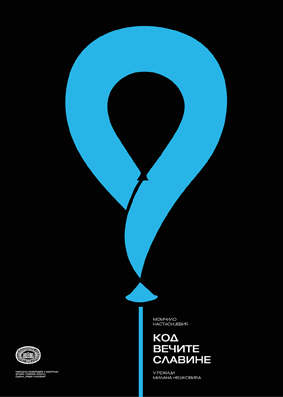 A Note by the Stage Director
When working on a piece which is, if ever, rarely produced, one faces the issue of "current interest". In my opinion, the phrase "of current interest" should never be used for Momčilo Nastasijević's works. This is his greatness. On the other hand, phrase "beyond the concept of time" would fit perfectly. This is so because we can eliminate the concept of time in every segment of his opus, be it plays, prose or poetry. In Nastasijević's pieces, we search for something impalpable. Something which is neither historical, nor usual. His dimension is far from realism and mere narration, and if we have to define it, it would be primarily mythological – the type of dimension in which time does not actually pass. It simply is. At the time when he wrote this play, Nastasijević was perceived as a "mystic". After the Second World War, he was deemed too much of a "Christian orthodox". In both cases, he was in a vacuum, in super reality. "A Hermit in a City". People resented the fact that he was stubbornly alienated from the masses. He was able to recognize the richness of expression in conciseness. It is somewhat strange that the production team had a task to "rehabilitate" him as a playwright eighty years after he wrote the play. The production team consists of 22 directors, out of whom 13 are actors as well. This is not just a phrase; this is our attitude and a rarity in theatre. I am only the one who was asked, as one amongst the equals, to write this 'Note by the Stage Director'; although I do believe that I do not own the title completely. Let me quote Nastasijević, this is a sentence from the play, "If we have made a mistake, if we weren't supposed to do that, to ignore evil for the benefit of good, I do agree to be the responsible one".
Milan Nešković
---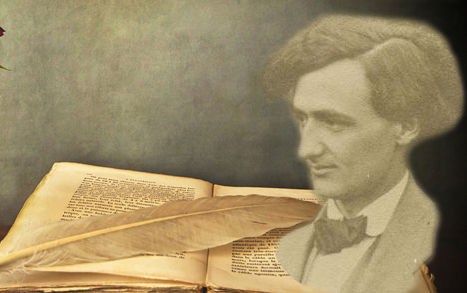 MOMČILO NASTASIJEVIĆ
Momčilo Nastasijević was born in Gornji Milanovac on 23rd September 1894. His father, Nikola, was a building contractor and his mother Milica (maiden name Jovanović) was originally from Kraljevo. His great-grandfather, Lazar, settled near the Monastery of St. Naum, near Lake Ohrid in Macedonia. His grandfather, Tanasije Tasa Lazarević, was also a builder, but he was also an artist, a carver. His father Nikola moved to Serbia with his parents as a child, but after his father's premature death he lived with his uncle Nastas Đorđević, who built a church in Gornji Milanovac and remained to live there. Later on, Nikola took his uncle's name for a surname out of gratitude. Momčilo's mother, Milica, was a daughter of a merchant Kosta Jovanović and Jelena (Nikolić) who came from a prominent Belgrade merchant family. Milica was quite an educated woman at the time, she graduated from Belgrade Institute for Girls. Milica and Nikola Nastasijević had three daughters and four sons, and all of them had academic education – Živorad was an artist, Svetomir was a composer, Slavomir and Momčilo were writers: Natalija was a philosopher, Darinka was a historian and Slavka a mathematician. Momčilo was their third child. He finished his primary education in Gornji Milanovac (1902–05), grammar schools in Čačak, Kragujevac and Belgrade, where he started studying French language and literature at the Faculty of Philosophy in 1913. However, in 1915 he was forced to stop his studies due to the First World War. He was recruited and declared temporarily unfit for military service; he again assigned as a volunteer and was placed as a notary in the Main Army Station in Gornji Milanovac. He retreated with the army to Kosovska Mitrovica, but on his way back to Kraljevo, he was captured. He managed to escape in Kragujevac and then he spent the whole year of 1916 confined to his home, where he dedicated himself to reading and writing. From that period, he left manuscripts of numerous poems, in which we can see how he experimented in rhyme, but most were sonnets; one of his sonnets in French language also remained. After the Great War, the Nastasijević's moved to Belgrade. According to some accounts, the family owned a huge library and they often entertained guests who belonged to Serbian intellectual and art elite of the time. Momčilo finished his studies in 1920 and four years later, he passed the professorship exam. He spent the summer of 1923 at specialisation course in France. He worked as a professor in a grammar school for the rest of his life (he died from tuberculosis on 13th February 1938). He spoke French, German, Russian, English and Italian languages. Besides literature, he was involved in acting, singing, playing music, theory of music and he also composed music. He published his first poem at the age of eighteen in the Serbian Literary Herald (White, 1922) and, the same year, he published his first essay The Novel on Tristan and Isolde. His writing process was slow; he developed and experimented. He did not participate in public life and, as years went by, he led a lonely life. His first collection of poems Five Lyrical Circles, was published in 1932. He dedicated most of his poems to Darinka Sretenović and he was in love with a pianist Bojana Jelača, but he remained a bachelor his whole life. In his lifetime, Nastasijević published poems, stories, essays and plays in numerous newspaper and magazines: The Thought (Misao), The Movement (Pokret), Politika, Pravda, Letopis Matice Srpske Magazine, South Overview (Južni pregled), The Literary North (Književni sever), The Time (Vreme), News (Novosti), Musical Herald (Muzički glasnik), Overview (Pregled)... His works were published in several anthologies, he wrote a script for Kraljević Marko film and the libretto for ballet A Living Fire. After his death, numerous manuscripts remained, amongst which were plays Đurađ Branković (a musical drama), At the Eternal Tap Inn (a drama chronicle). Besides several translations, he also translated A Word on Love by Prince Stefan Lazarević, for which his brother Svetomir wrote a cantata for solo baritone, choir and orchestra. Svetomir wrote music (for a soloist and piano) at Momčilo's poems The Song of a Flute, The Trembling Aspen, Trumpet, Sunset, Evening Song, Dawn, The Beggar, Autumn Song, Grape, Two Wounds. In the "Cvijeta Zuzorić" Competition (1927), Momčilo won First Award for his story Accounts on Gifts of My Cousin Maria. A year after his death, his friends published his whole opus: Poems, Early Poems and Variants, The Chronicle of My Little Town, From the Dark World, Early Stories and Plays. Momčilo Nastasijević's drama opus was categorised in two volumes, Musical Dramas (including The Treasure of Međulužje and Đurađ Branković) and Dramas (with At the Eternal Tap Inn, Master Mladen's Daughter, The Unevoked)
According to: Lexicon of Yugoslav Writers, Matica srpska, 1997 and
Momčilo Nastasijević, Essays, Notes, Reflections
A collection, fourth volume; edited by Novica Petković,
Dečje novine / Serbian Literary Association, Gornji Milanovac / Belgrade, 1991
---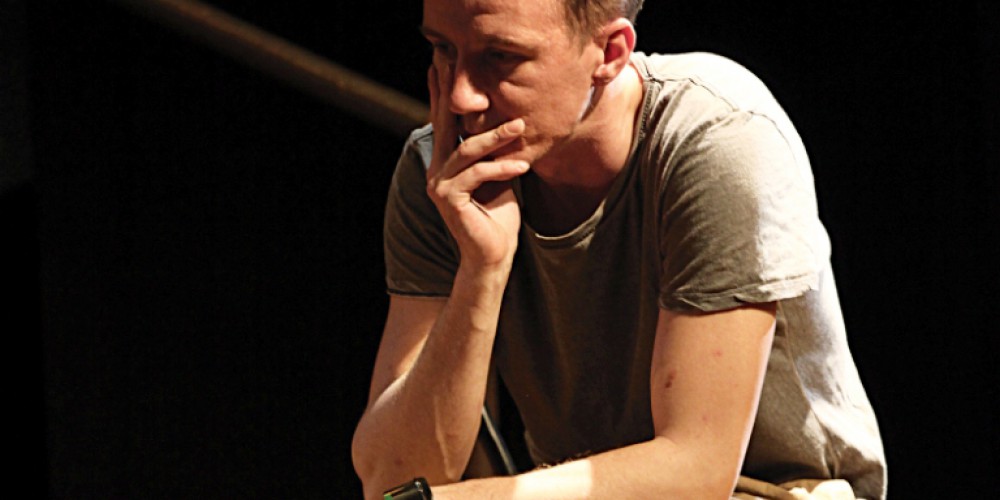 MILAN NEŠKOVIĆ
Milan Nešković was born in Valjevo in 1985. He is a son, a brother and an uncle. Nešković graduated from the Department of Theatre Directing at the Faculty of Dramatic Arts, in the class of professors Nikola Jevtić and Alisa Stojanović. This is his twelfth theatre production, the eleventh production after Serbian writers' pieces and the first one in the National Theatre in Belgrade.
Premiere performance
Premiere, 16th April 2014

Director Milan Nešković
Adaptation by Slobodan Obradović
Dramaturge Molina Udovički Fotez
Set Designer Vesna Popović
Costume Designer Tamara Bušković
Music by Vladimir Pejković
Stage speech Radovan Knežević
Coreographer Tatjana Popović
Premiere Cast:
Sirčanin / father and son Aleksandar Srećković
Man from Podolje / father and son Boris Pingović
Magdalena Vanja Ejdus
Aunt Tina Hana Selimović
Ćopa Nebojša Dugalić
Roman Nenad Stojmenović
Uncle Jole Dimitrije Ilić
A Drunk Branko Vidaković
Sirčanka Ivana Šćepanović
Podoljka Dejana Miladinović
Rapa Nebojša Kundačina
Smilja Minja Peković
Cvetana Nada Macanković
Producer Barbara Tolevska
Stage Manager Sandra Rokvić
Prompter Sandra Todić
Producer in training Milena Debeljković
Assistent costume designer Sara Kurtović Bradić
Light operater Srđan Mićević
Make-Up Dragoljub Jeremić
Stage crew chief Zoran Mirić
Sound operater Dejan Dražić