HENRY THE SIXTH
drama by William Shakespeare
About Performance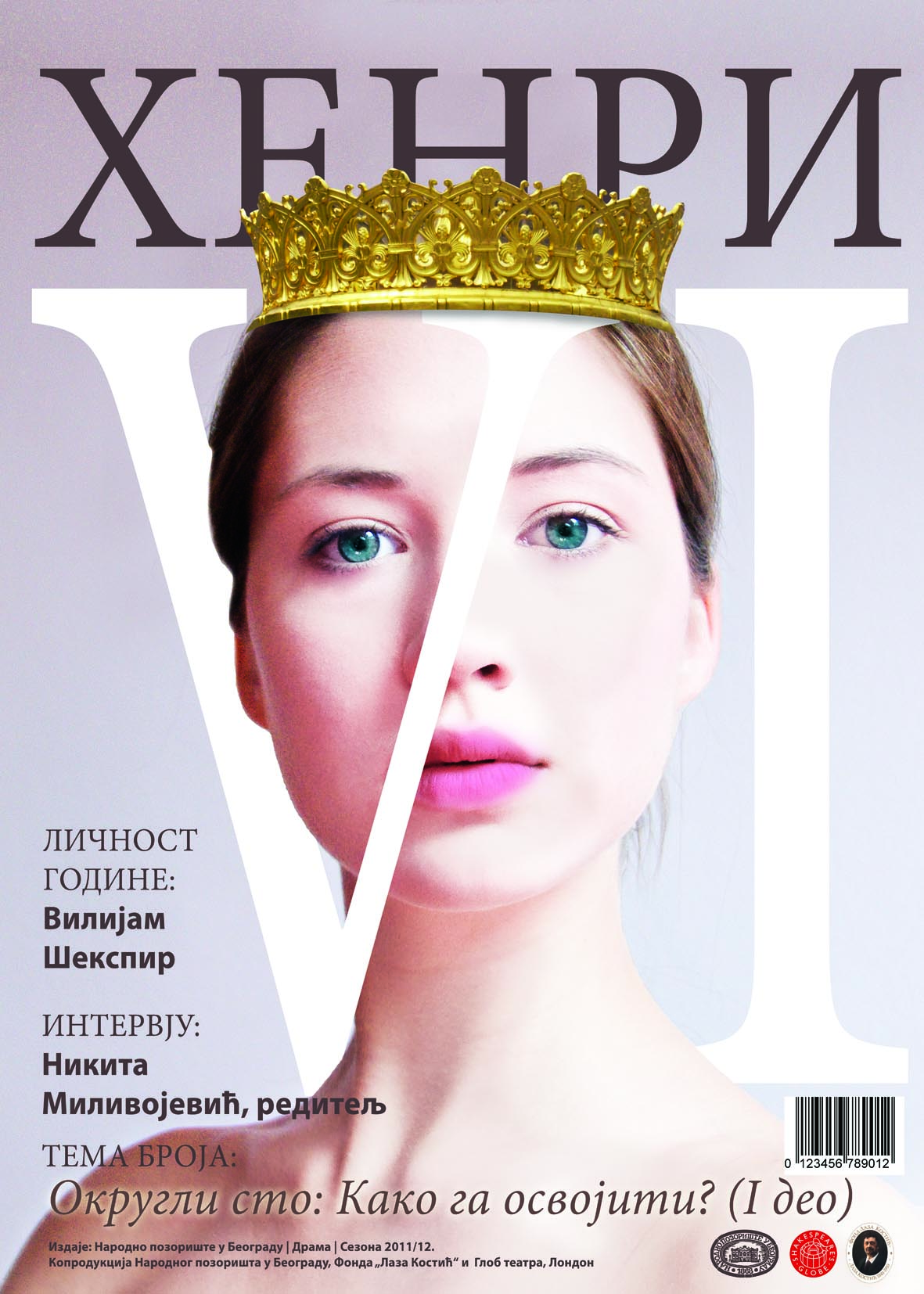 A CENTENARY WITH SHAKESPEARE
Dušan Mihailović, PhD (1968)
Theatre seasons of the last century in which the National Theatre produced none of Shakespeare's plays are few and far apart. The fact proves that Shakespeare was the most favourite bard of the National Theatre, its ensemble and audience, throughout the long and, above all, very turbulent century. In the midst of enormous social changes and huge technical development, in the midst of turmoil, wars, rebellions, revolutions, fights for freedom, and in spite of all the literature and theatre trends, and a permanent sequence of generations within the audience, Shakespeare has been and still is one of the everlasting values and his popularity grew as the time passed by. In the last century, twenty-three pieces written by Shakespeare were staged at the National Theatre in Belgrade (almost two-thirds of his entire opus), from which nineteen in Serbian, two in English, only two fragmentary (one in Serbian and one in English). Around twenty national and international ensembles toured the Theatre with Shakespeare's plays, more than 800 performances (to be precise 831) were presented and 50 premieres were given, which means that every two years the National Theatre produced a play and nearly every three years, there was a premiere in the production of a theatre on tour. Apart from Serbian, Shakespeare was performed on our stage in Italian, Russian, Slovenian and English languages; also, during the first decade of this century, several bilingual, namely Serbian-Russian and Serbian-Czech productions were staged. But that's not all. In the last century, Shakespeare is the writer who was performed most at the National Theatre's stage, which is probably the unique case. In addition, the fact is that the National Theatre in Belgrade was, in a way, promoted with Shakespeare's play. The Shakespeare's play was presented in Belgrade and inner Serbia for the first time, just a year after the theatre ensemble was established, and only twenty days after the opening of a new theatre building. Thus, Shakespeare's play was produced on National Theatre's stage quite early, as soon as historical circumstances allowed it. The National Theatre is one of those theatres that have never staged an adaptation of Shakespeare's plays, instead, there were always more or less shorter versions of the original text. Two adaptations that were presented in Belgrade earlier on were not performed at the National Theatre. At the time when the first staging of a Shakespeare's play took place at the National Theatre, Belgrade was predominantly an oriental town with approximately twenty thousands inhabitants. Figuratively speaking, the "white city" welcome Shakespeare with Serbian national instrument gusle, translations of his plays in the decasyllables and the people who found pleasure in their hard-won freedom, national history and theatre.
(…)
---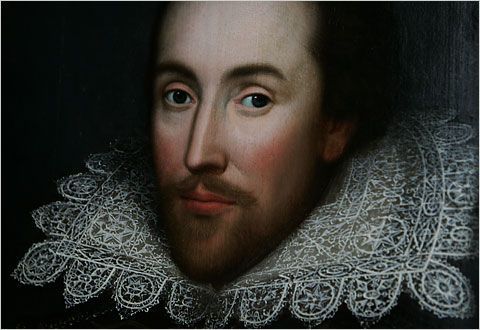 WILLIAM SHAKESPEARE (1564-1616)
23rd April 1564 Shakespeare was born in Stratford-upon-Avon.
1582 William Shakespeare married Anne Hathaway.
1583 Their daughter Susana was born.
1585 wins Hamnet and Judith born. William Shakespeare leaves for London.
1589-90 Shakespeare writes HENRY VI (Part One)
1590-91 Shakespeare writes HENRY VI (Part Two) and HENRY VI (Part Three)
1592-93 Shakespeare writes RICHARD III and TITUS ANDRONICUS
1593-94 THE COMEDY OF ERRORS and THE TAMING OF THE SHREW
1594-95 THE TWO GENTLEMEN OF VERONA and LOVE'S LABOUR'S LOST
1595-96. ROMEO AND JULIET, KING RICHARD II and A MIDSUMMER NIGHT'S DREAM. His only son Hamnet dies at the age of 11.
1596-97 Shakespeare writes KING JOHN, THE MERCHANT OF VENICE. He purchases New Palace in Stratford.
1597-98 Shakespeare writes HENRY IV (Part One), HENRY IV (Part Two) and performs in Every man in his humour by Ben Johnson, at "The Curtain" Theatre.
1598-99 Shakespeare writes MUCH ADO ABOUT NOTHING, HENRY V, THE MERRY WIVES OF WINDSOR. "The Theatre" in Shoreditch was pulled down, rebuilt and opened again in Southwark by James Burbage under the name "The Globe", seating the audience of 1200. Shakespeare was a co-owner with 1/10 of share.
1599 Shakespeare writes JULIUS CAESAR, AS YOU LIKE IT, THE TWELFTH NIGHT
1600-01 Shakespeare writes HAMLET
1601-02 Shakespeare writes TROILUS AND CRESSIDA
1602-03 Shakespeare writes ALL'S WELL THAT ENDS WELL, OTHELLO
1603 Shakespeare writes MEASURE FOR MEASURE
1604-05 Shakespeare writes KING LEAR
1605-06 Shakespeare writes MACBETH
1606-07 Shakespeare writes ANTHONY AND CLEOPATRA, TIMON OF ATHENS
1607-08 Shakespeare writes CORIOLANUS. He was one of the founders of Blackfriars Theatre.
1608-09 Shakespeare writes PERICLES and THE SONNETS
1609-10 Shakespeare writes CYMBELINE
1610-11 Shakespeare writes THE WINTER'S TALE
1611-12 Shakespeare writes THE TEMPEST
1612-13 Shakespeare writes HENRY VIII
23rd April 1616 Shakespeare died of fever, after partying with Ben Johnson and Michael Drayton.
---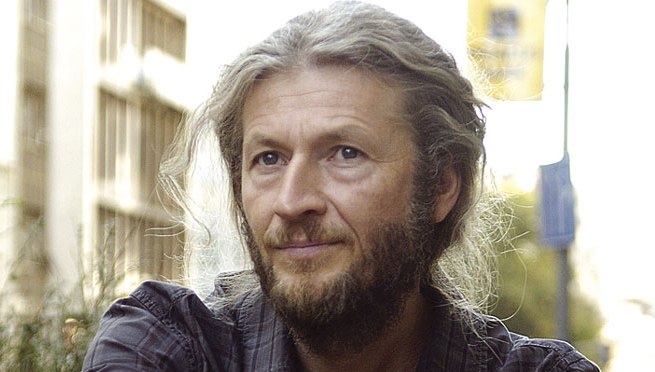 NIKITA MILIVOJEVIĆ
Nikita Milivojević is one of the leading theatre directors today. "He has made a mark in Serbian theatre of the 1990s with engagement of his plays; with his bold and innovative understanding of the classics, he introduced the Serbian theatre into the new century." Jovan Ćirilov
Milivojević received all relevant theatre recognitions for directing in our country: "Bojan Stupica" Award, Sterija Awards for the Best Director, BITEF Awards, Award of the Critics of the "Scena" Theatre Magazine; and annual awards of the National Theatre in Belgrade, Yugoslav Drama Theatre, Budva City-Theatre, National Theatre "Ljubiša Jovanović" from Šabac. He also won at numerous festivals in Kragujevac, Vršac, Novi Sad, Šabac, Ohrid Summer Festival (Macedonia), etc. In an opinion-poll amongst theatre critics, his production of Banović Strahinja has been declared the most important production of the 1990s in Serbian theatre. Since 2000, he has been building a career abroad. He directed in Greece, Sweden, Slovenia, Macedonia, Turkey, Germany, Italy, USA, etc. Milivojević has directed plays by Calderon, Shakespeare, Aeschylus, Sophocles, Chekhov, Bulgakov, Pinter, T. Mann, Brecht, H. Miller, Ruzevich, Vitrak, Ionescu, Bond, Beckett, Stoppard, Maeterlinck, Sartre…
Milivojević wrote the script and directed the film Jelena, Katarina, Marija, based on the novel New York – Belgrade by D. Miklja. He was a director of the Bitef Theatre and BITEF festival in period 2005-2009. Since 2009, Milivojević has been working as a professor at the Academy of Arts in Novi Sad, Department of Acting/Directing. Milivojević lives and works in Belgrade.
---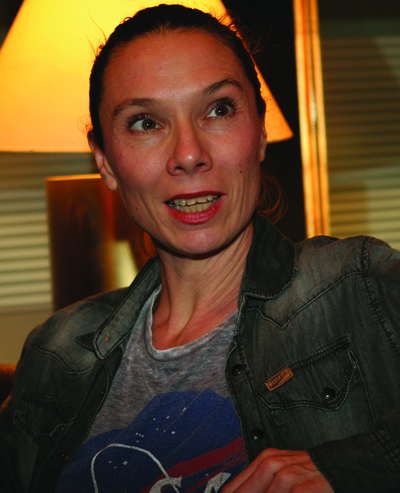 AMALIA BENNETT
She graduated from The Laban School for Movement and Dance in London. Since graduating she has been living and working in Greece. From 1993 till 2008 she worked as a dancer and assistant to the choreographer Kostandinos Rigos. Since 2000 Amalia has been working as a freelance choreographer in the theatre in productions mainly for the National Theatre in Thessaloniki and Athens. Amalia has been collaborating with director Nikita Milivoјević since 2002.
---
DIMOSTHENIS GRIVAS
He is a greek music composer and producer who lives in Athens. Since 2003 he has been collaborating with the choreographer/director Konstantinos Rigos and Oktana dancetheatre. He has composed music for many dancetheatre and theatre performances for organizations such as the National theatre, the Athens and Thessaloniki Concert Halls, Onassis Cultural Center, the National Theatre of Northern Greece, the Athens-Epidaurus Festival and the Michalis Cacoyiannis Foundation. He has also composed music for exhibitions, installations, video art. He composed the music for the greek attendance at the EXPO 2008 contest, in Paris. Since december 2010 he is collaborating with Costas Voyiatzis and Yatzer.com as a video director and video editor.

Premiere performance
Premieres: 11. may 2012, Globe theater, London | 15. jun 2012, National theatre in Belgrade / Main stage

Co production of National Theatre in Belgrade, Fond "Laza Kostić" and Globe theatre, London

Translated by Zoran Paunović
Adapted and directed by Nikita Milivojević
Dramaturge Ivana Dimić
Stage movement Amalia Bennett, guest artist
Set Designer Boris Maksimović
Costume Designer Marina Medenica
Music Bora Dugić
Stage Speech Lјilјana Mrkić Popović, PhD
Chorus arrangements Dimosthenis Grivas, guest artist

Premiere Cast:
Bishop of Winchester, afterwards Cardinal Predrag Ejdus
Duke of Gloucester Tanasije Uzunović
Henri VI Hadži Nenad Maričić
Duke of Somerset Boris Pingović
Lord Talbot Nebojša Kundačina
Earl of Warwick Branko Jerinić
Earl of Suffolk Branislav Tomašević
Richard Plantagenet Slobodan Beštić
Charles, King of France Aleksandar Srećković
Vernon Pavle Jerinić
Basset Bojan Krivokapić
Joan of Arc Jelena Đulvezan
Musicians Bora Dugić, flute; Zoran Živković, violin; Slobodan Prodanović, accordion

Assistant Director and Producer Ivana Nenadović
Assistant costume designer and jewelry maker Srdjan Perić
Assistents costume designers Marija Tavčar
London Tour Manager Milorad Jovanović
Stage Manager Saša Tanasković
Prompter Gordana Perovski
Assistant costume designer - volounteer Andjelka Dakić
Light Operater: Miograg Milivojević
Make up: Dragoljub Jeremić
Set crew Chief: Nevenko Radanović
SETS AND COSTUMES ARE ALL MANUFACTURED IN THE WORKSHOPS OF THE NATIONAL THEATRE IN BELGRADE