COMEDY PLAYING THE VICTIM HAD ITS 50TH PERFORMANCE
25 December 2014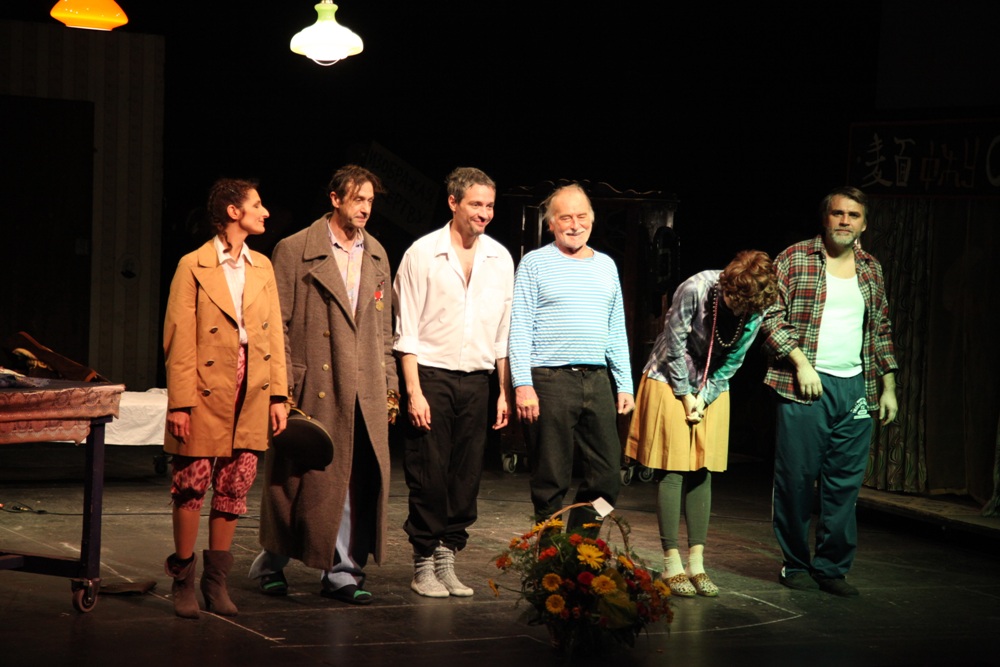 Comedy by Vladimir and Oleg Presnyakov, Playing the Victim, directed by Nikola Zavišić, was performed for the 50th time on the "Raša Plaović" Stage, on Thursday, 25 December.
The cast: Nenad Stojmenović (Valya), Tanasije Uzunović (Father / Uncle Peter / Sergeant Seva), Anastasia Mandić (Mother / Pool Keeper / Waitress), Milena Đorđević (Girl Olja / Corporal Ljudmila), Slobodan Beštić (Captain Stasik) and Bojan Lazarov (Sisojev / Tahir Zakirov / Verhushkin).
Through Monty Python-like humour, irony and sarcasm, the play portrays the conflicts between the main character, Valya, who "plays" the victim in the crime reconstruction procedure, and the world around him.
The world infiltrates into this sensitive individual and changes him...
The production premiered on 17th December 2009.
Maja Pelević was the dramaturge in the production, Zavišić designed the set and lighting, Mirna Ilić designed the costumes, Sonja Lončar and Goran Simonoski wrote the music, and Vladimir Petričević was in charge of the sound design.
M.B.