"Macbeth" – About the Good and Evil in Us; Two Premieres Held on the Occasion of the National Theatre Day
23 November 2022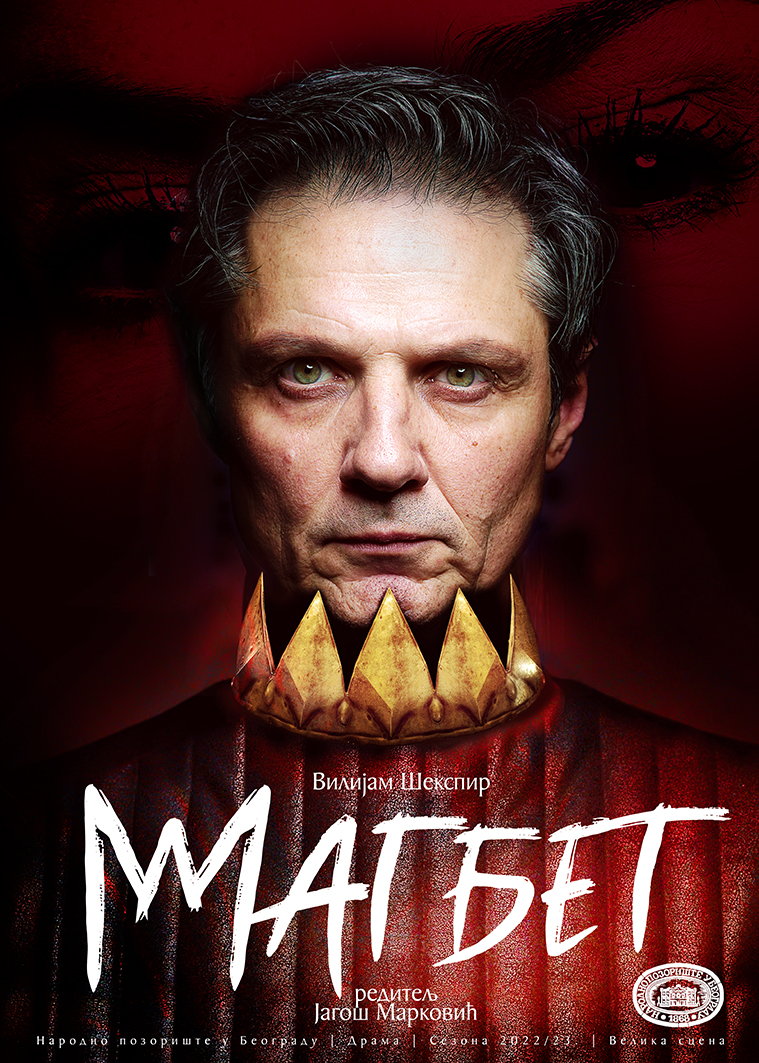 The famous Shakespeare's tragedy, "Macbeth", directed by Jagoš Marković, premiered on November 22 and 23 on the Main Stage of the National Theatre in Belgrade.
The play was performed as part of the 154th Theatre Day celebration, and the 208-seat auditorium, set up on the stage itself (limiting the playing area on three sides to resemble the Globe Theatre as it was in Shakespeare's time) was too small to accommodate all the theatre lovers who wanted to see this masterpiece of the greatest playwright of all time, staged by the lucid, unique Jagoš Marković, with a superb cast led by the magnificent duo Nebojša Dugalić (Macbeth) and Nataša Ninković (Lady Macbeth) ).
"Macbeth", the last of Shakespeare's four great tragedies, written after "Hamlet", "Othello" and "King Lear", was first performed in the middle of 1606.
The theme of this tragedy is so powerful that Shakespeare, writing it, for the first time abandoned writing secondary and parallel actions characteristic of him, developing the main theme in all its solitary grandeur, while preserving all the mysticism and passion of the Scottish myth and giving it an ethical meaning.
The struggle is between the forces of good and evil, the clash of light and darkness, because order has been disrupted in human society and the Good must restore it...
This is a piece that, according to Marković, speaks about our love of power, about the overwhelming will to power, about the evil and the good in us, and that is why it has survived for so many centuries, because it brings catharsis and purification, and cleanses us through fear and pity from all that.
The first rerun is scheduled for December 11, followed by performances on December 12 and 30.