Premiere of "The Pirate/Le Corsaire" Marked the Centenary of the National Theatre Ballet
19 March 2023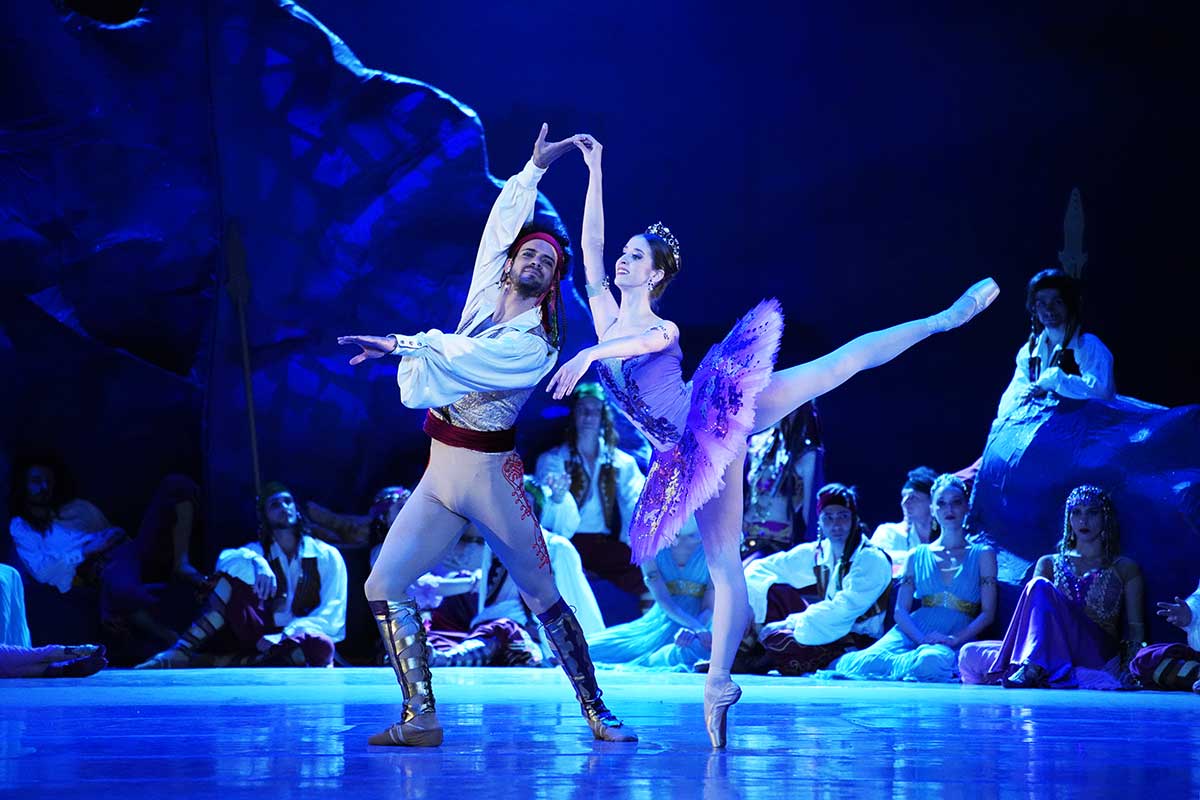 The centenary of the Ballet of the National Theatre in Belgrade was marked on March 19 with the premiere of the ballet "The Pirate/Le Corsaire", choreographed by Bakhram Yuldashev, a romantic adventure with a happy ending, which was performed for the first time in front of the Belgrade audience in its integral version, with the participation of the entire ballet ensemble.
This ballet, to the music of Adolphe Adam and a group of composers, staged according to the instructions of M. Petipa and P. Gusev, belongs to the opus of classical, grandiose ballet productions of the 19th century.
In the packed theatre hall the audience enjoyed this romantic story of love and passion interwoven with intrigues from the Orient, with plenty of attractive scenes and exotic motifs.

The lavish costumes made by Katarina Grčić Nikolić's and Olga Đurđević's grandiose scenography further enhanced this fairytale ballet spectacle performed under the baton of Ana Zorana Brajović.
At the end of the show, the performers were greeted with thunderous applause that lasted several minutes and shouts of "bravo".