Exhibitions Opened to Mark the Centenary of the Ballet of the National Theatre in Belgrade
2 June 2023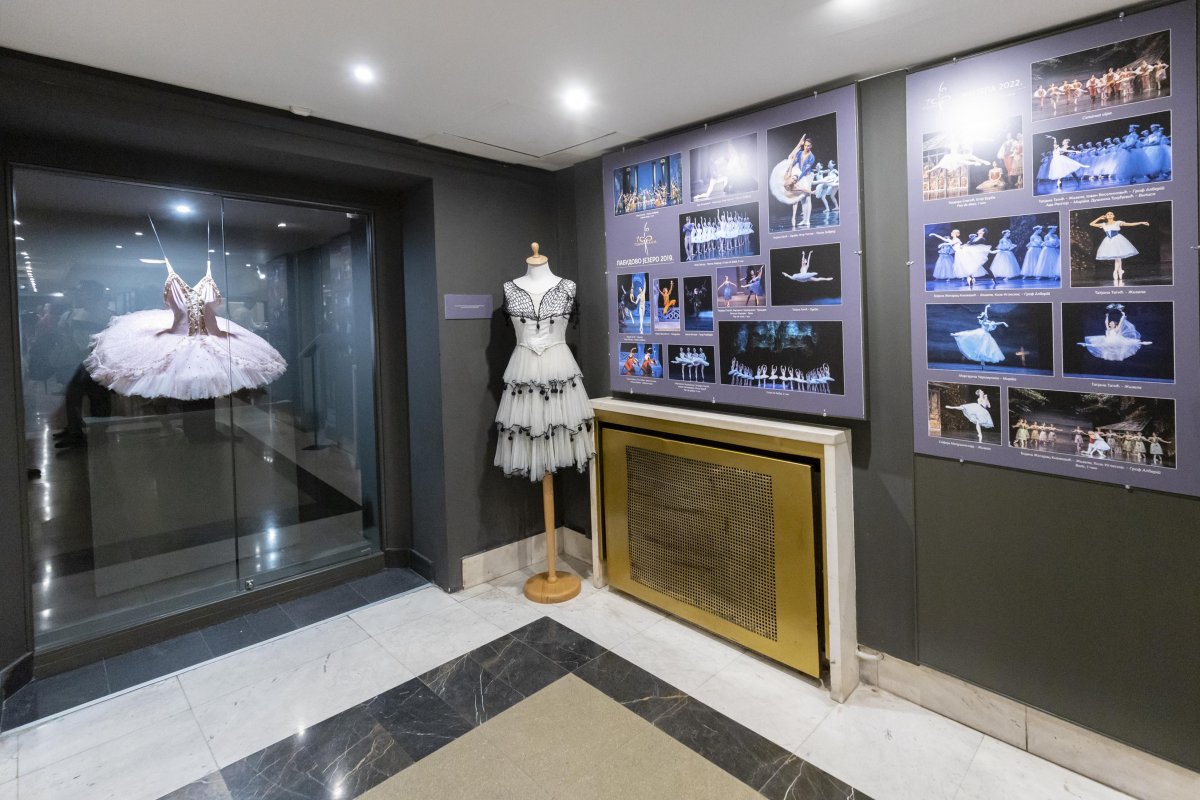 As part of the celebration of the centenary of the Ballet of the National Theatre in Belgrade, exhibitions are opened at the Museum of Theatre Art and the Museum of the National Theatre covering the periods of 50 years each.

The exhibition "One Century of Ballet - the First Fifty Years", prepared by theatrologist Jelica Stevanović, opened on May 31 in the Museum of Theatre Arts and tells the story of the first 50 years in two parts - the first part conjured the stage experience through scenographic sketches and figures of the most prominent ballet artists, while in the second she revived the stage lives of 18 out of over one hundred performed ballets.
A day later, on June 1, the National Theatre Museum opened the exhibition "One Century of Ballet – the Second Fifty Years", the author of which is Milena Jauković, a ballet critic and pedagogue, which covers the period from 1973 to 2023.

Noting that the selection was not easy, Jauković stressed that through the exhibition she wanted to present leading ballet artists and performances created in as many different styles and genres as possible, which achieved the greatest success in the country and abroad, with the longest stage duration and the best reviews.

She added that in that period, there were 113 premieres - 99 on the Main Stage and 14 on the Small Stage, which, as she assessed, was an impressive number.

The General Manager of the National Theatre, Svetislav Goncić, congratulated the authors on the well-designed exhibitions and emphasized that the long and rich tradition constantly inspired us to embark on the next hundred years, "confident that we will take the Ballet of the National Theatre in Belgrade and our most important ballet ensemble into the new century of existence with great ambitions and we hope for great successes and new energy for the next hundred years".

The Artistic Director of the Ballet, Ana Pavlović, pointed out that thanks to this exhibition, all ballet lovers had the opportunity to "take a peek into the time when our great ballet artists lived and worked".

According to her, this sort of an artefact represents a testimony of a century that is behind us, but that also lays the foundations for the future era.

The exhibition that the interested viewers will be able to see until March next year, was officially opened by the State Secretary in the Ministry of Culture, Miodrag Ivanović.

Given the importance and scale of the topic, the exhibition prepared on the occasion of the centenary of the Ballet of the National Theatre in Belgrade could not be placed in a single gallery space, so it was divided into two segments.