Start of Rehearsals of "Our Class" Written by Tadeusz Słobodzianek and Directed by Tatjana Mandić Rigonat 
10 February 2023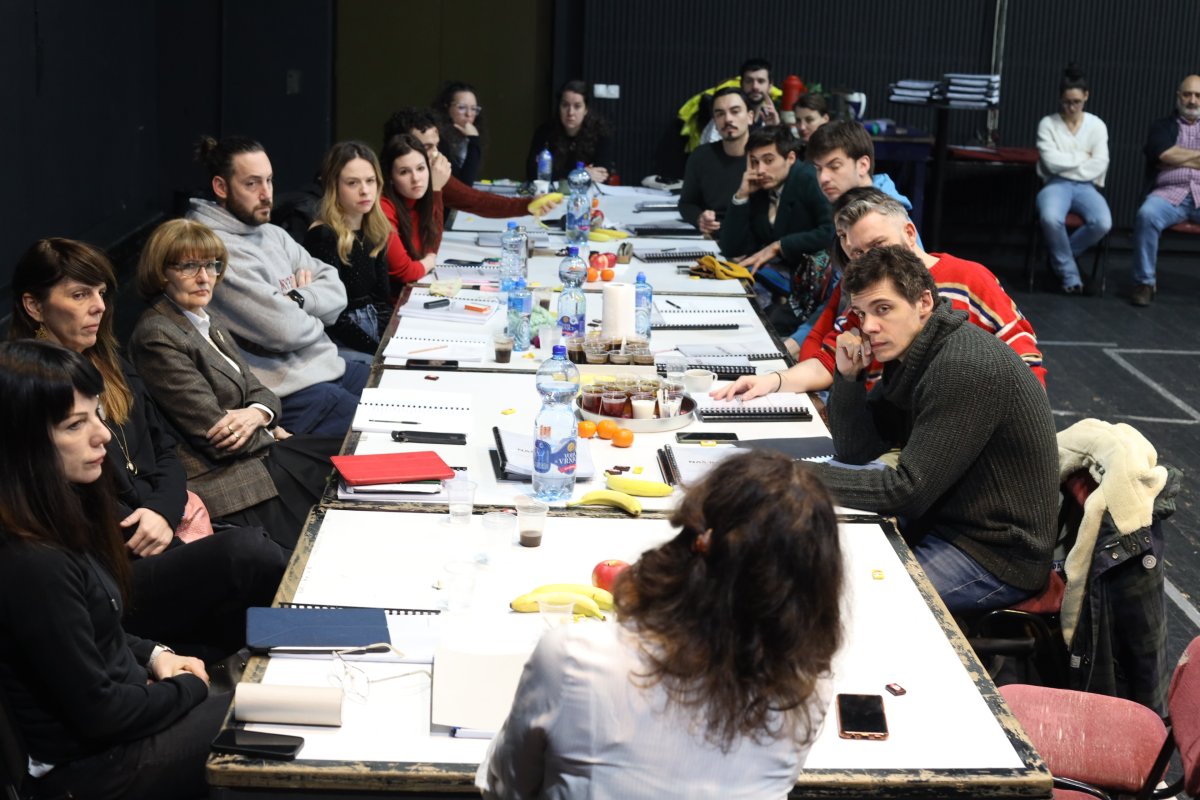 Rehearsals of the play "Our Class" have started at the National Theatre in Belgrade, based on the text by Tadeusz Słobodzianek and adapted and directed by Tatjana Mandić Rigonat.
The famous play by this contemporary Polish author, whose significance has been confirmed through numerous productions on stages throughout Europe and worldwide, was translated by Biserka Rajčić.
This multi-award winning text was crowned, among other things, with the most significant Polish literary award "Nike" and it is the only play that received the aforementioned recognition in its twenty-year history.
"Our Class" follows the fates of ten friends, boys and girls, Poles and Jews, through the decades of the 20th and 21st centuries. It was inspired by a true event - the pogrom of Jews in the town of Jedwabne on July 10, 1941, committed by the Poles. It is rather a powerful art form of magnificent beauty and intensity, than a historical chronicle. In the time we live in, drama represents a powerful call to re-examine our conscience, to reflect on things such as guilt and responsibility"... says Tatjana Mandić Rigonat.
The roles were given to young but already established actors - Nina Nešković, Suzana Lukić, Jelena Blagojević, Vučić Perović, Nedim Nezirović, Petar Strugar, Danilo Lončarević, Dragan Sekulić, Dušan Matejić and Jovan Jovanović.
The production shall also get a creative boost from the creative team consisting of Branko Hojnik (set designer), Ivana Vasić (costume designer), Irena Dragović (composer), Igor Koruga (choreographer), Jelena Tvrdišić (video work) and Ljiljana Mrkić Popović, PhD (stage speech).
The premiere is planned for the beginning of April at the "Raša Plaović" Stage.