OUR SONS
drama by Vojislav Jovanović Marambo
About Performance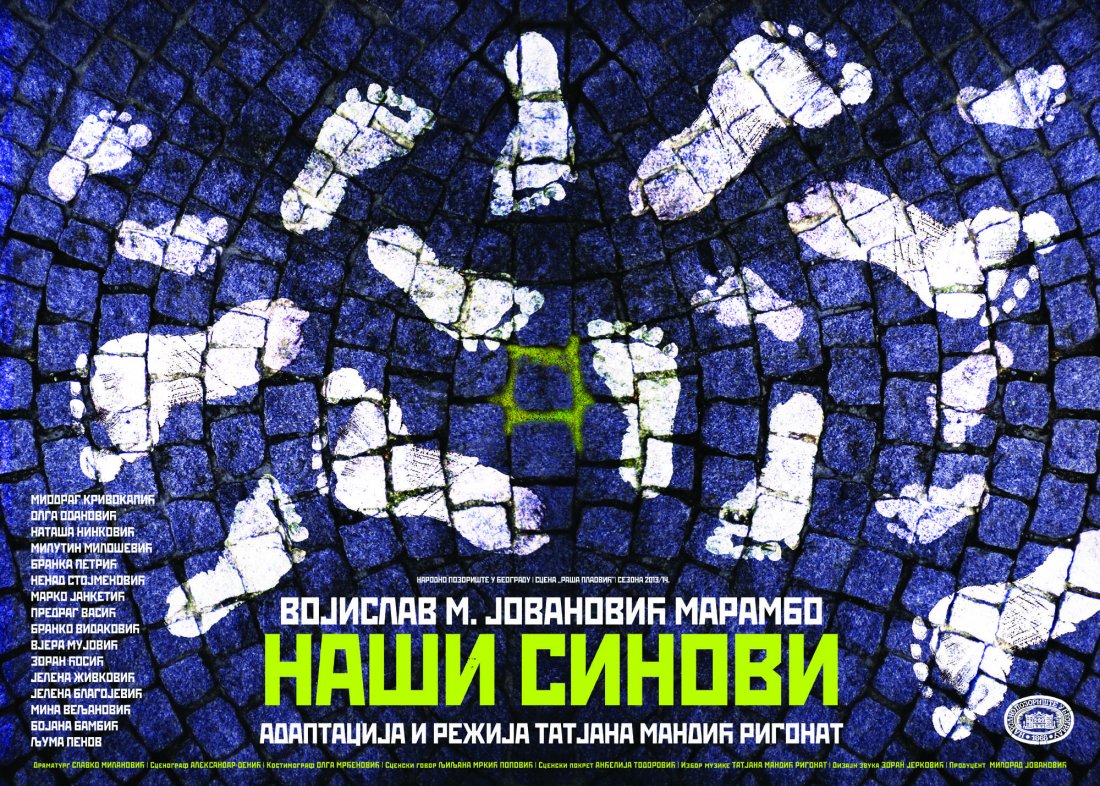 ABOUT OUR SONS
(...) Jo­va­no­vi­ć (...) brings back the family into its social context. He studies what Diderot calls 'condition'. Hidden in the double meaning of the French word 'condition(s)' – circumstances, destiny – is the true sense of human social position: conditions of a man's existence are his destiny (…)
Here we have two locations in Belgrade, the two contradictory locations: Belgrade near the port, "Heart of the City", commercial part of the city where business and profit are concentrated, and Čubura, the world of non-adapted newcomers, workers and poor people. (…) The plot happens in the two locations and two very different social backgrounds: in a numerous and poor family of Colonel Ostoja, at the outskirts of the city, and in "merchant's house near the Sava River", in the world of abundance and business successes. (…) On one side, there are non-adapted newcomers, the people who are marginal in the city, literally and figuratively speaking, and on the other side, there are well-adapted newcomers, accepted in the city only because they have money. (…) This straightforward story about the attempt of Colonel Ostoja's poor family to marry its eldest son to a girl from a rich house in order to alleviate financial difficulties, is not a story about social misalliance, it is a story about newcomers' joint efforts to unite their strengths by uniting "their qualities" in order to struggle against the city (…)
The plot describes destiny of Colonel Ostoja's family; it possesses all attributes of a drama chronicle that portrays progression of a family's demise. (…) From the material that could have been used for a middle-class drama or a melodrama portraying a family's demise, Jo­va­no­vi­ć creates an authentic social drama in which, to our surprise, there is no naturalistic social fatalism, nor "non-dialectic determinism" of the same naturalistic provenance; there are only persuasive proofs about a man's dependence from the background, which one strives to overcome. (…)
Here we have humour as a means of cancelling the pathetic of suffering, humour as a means of almost satirically rough ridiculing, ambivalent humour about actions and speech bordering cruel. Jo­va­no­vi­ć has undoubtedly learnt from Sterija the art of fine distinction, gradation of humorous and the skill to portray human ambivalence. (…) (Besides other things, there are the art of using funny side of imperfect speech and clashes of different habits in speech, which have also resulted from Jo­va­no­vi­ć's learning from Sterija. However, Our Sons represents a language creation not less complex and effective than Sterija's comical language plays.) Nonetheless, Jo­va­no­vi­ć has managed to accomplish what Sterija did not by remaining within strict boundaries of comedy; he made a more natural unity of comical and dramatic, contemplative and hilarious, rough and touching. (…)
We should not observe Our Sons as yet another classical naturalistic play; instead, we should regard it as an early piece of dramaturgy so vividly depicted by the English, the so-called "Kitchen-Sink-Drama". We should place the play in the same category together with the best plays by Wesker and Osborne, Saved by Bond, or Kroetz's dramas. Furthermore, the dramas written by Jo­va­no­vi­ć should be placed in this category and they should be interpreted in the same style.
Taken from: Mirjana Miočinović, Preface
Vojislav M. Jovanović, Selected Dramas, Nolit, Belgrade, 1987
---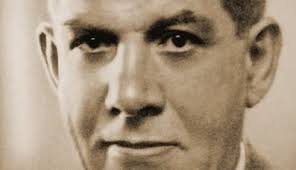 VOJISLAV M. JOVANOVIĆ - MARAMBO
Vojislav M. Jovanović was born on 12th October 1884 in Belgrade, where he graduated from Grammar School (1903). He studied literature in Lausanne, Geneva and London and obtained his Doctor's Degree in Grenoble in 1911 (dissertation La Guzla de Prosper Merimee; in the dissertation, he resolved the issue of origin and sources of the well-known literary mystification, thus revealing the role of our national lyrical poetry in European Romanticism). In 1912, he became a Docent (Comparative Literature) at the University of Belgrade. During the First World War, he was a member of the Press-Bureau of the Serbian Army Headquarters and a supervisor of Press-Bureaus in London and Washington D.C. He became an Associate Professor in 1919; but only one year later, he decided to leave the career of a university professor. During 1920 – 1921, he worked as an Editor in Chief of The Serbian Literary Gazette. In period between 1924 and 1950, with short intermissions, he was the Head of the Historical Department in the Ministry of Foreign Affairs. He worked as an Advisor in the Serbian Academy of Science until 1962. He died in Belgrade in 1968. Vojislav M. Jovanović authored four dramas and two anthologies – Serbian Epic Poetry (1922) and Serbian Folk-Tales (1925); he edited collections of documents on issues regarding the border with Albania, the Treaty of Rapallo, and the Treaty of London; and a book about Yugoslav archives from the Second World War; he also wrote the English Bibliography about Eastern Europe. He translated Voltaire's and Ibsen's works.
According to www.rastko.rs
---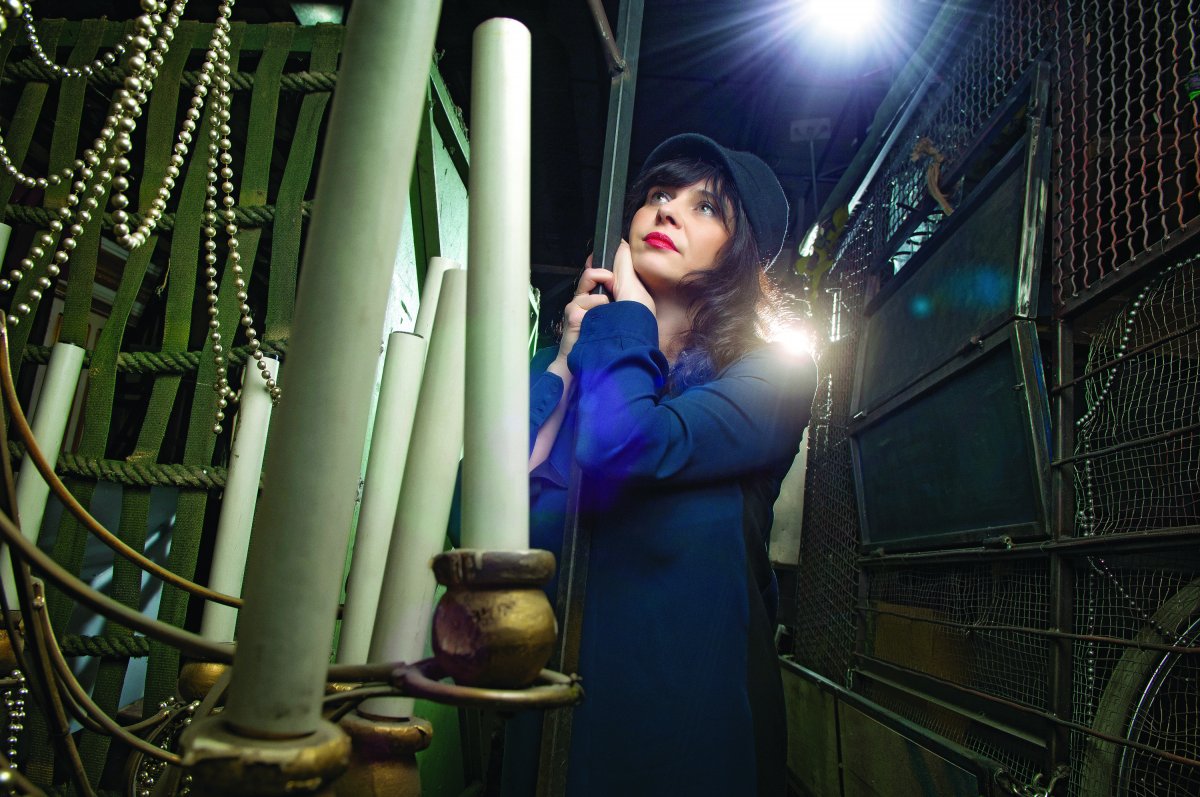 TANЈA MANDIĆ RIGONAT
Tanja graduated in Theatre and Radio Directing at the Faculty of Dramatic Arts in Belgrade, from the class of Professor Dejan Mijač.
THEATRE PRODUCTIONS:
Lovely Rita by T. Brash – SKC
Miss Julie by A. Strindberg – Atelje 212
The Hilarious Tragedy, D. Kovačević – National Theatre "Sterija" Vršac
Lolita by V. Nabokov – Bitef Theatre
George Washington's Loves by M. Gavran – Atelje 212
Autumn Sonata by I. Bergman – National Theatre in Belgrade
Talula by J. Strein – BELEF
The Man of Coincidences by J. Reza – National Theatre in Belgrade
Collected Stories by D. Margulies – Atelje 212
Ear, Throat, Knife by V. Rudan – Atelje 212
Dead Ears by O. Bogayev – National Theatre in Sombor...
Terrace, J. Hristić – Yugoslav Drama Theatre
Icy Firefly, V. Radoman – Madlenianum
Oxygen, I. Viripaev - BELEF / Yugoslav Drama Theatre
The Judge, V. Moberg – National Theatre in Belgrade
Love Letter, F. Arrabal – BITEF / Cervantes
Hitler and Hitler, K. Kostjenko – Atelje 212
Sexual Neuroses of Our Parents, L. Berfus – National Theatre in Belgrade
Fireflies, T. Štivičić – Atelje 212
Wait for me in the sky, my love, F. Arabal – Madlenianum
The Possessed, after F. M. Dostoyevsky's novel – National Theatre in Belgrade
Dabogda te majka rodila, V. Rudan – CNT Ivan pl. Zajc, Rijeka / Croatian Cultural Centre at Sušak (Croatia)
Mrs. Cabinet Minister's Wife, B. Nušić – "Boško Buha" Theatre, Evening Stage

DRAMATIZATIONS:
Lolita, novel by V. Nabokov (with Biljana Maksić)
The Devil Was Hot, stories by Charles Bukowski
Dead Souls, novel by N. V. Gogol (directed by Dejan Mijač)
The Possessed, a novel by F. M. Dostoyevsky
Dabogda te majka rodila, novel by V. Rudan
She has also directed a number of radio dramas after her own pieces and dramatisations.
She is the author of two books of poetry Mystery of a Happy Contrabass and From the Lives of Birds.
Premiere performance
Premiere, January 24, 2014 / "Raša Plaović" Stage

Adaptation and directing by Tatjana Mandić Rigonat
Dramaturge Slavko Milanović
Set Designer Aleksandar Denić
Costume Designer Olga Mrđenović
Stage Speech Ljiljana Mrkić Popović
Stage Movement Anđelija Todorović
Music Selection Tatjana Mandić Rigonat
Sound Design Zoran Jerković
Producer Milorad Jovanović

Premiere Cast:
Ostoja Miodrag Krivokapić
Hristina Olga Odanović
Lena Nataša Ninković
Writer, Vojislav Jovanović Milutin Milošević
Grandma Jovana Branka Petrić
Danilo Nenad Stojmenović
Gile Marko Janketić
Rajko Predrag Vasić
Master Risto Branko Vidaković
Leposava Vjera Mujović
Simica, Municipal Janitor Zoran Ćosić
Lina Jelena Živković
Draga Jelena Blagojević
Miss Natalija Bojana Bambić
Miss Karavilka Ljuma Penov

Production producer Jasmina Urošević
Assistant Production producer Natalija Ignjić
Stage Manager Saša Tanasković
Prompter Gordana Perovski
Main music theme "Ararat" by Miloš Petrović
Assistant Costume Designer Marija Tavčar
MakeUp Dragoljub Jeremić
Light Operater Miodrag Milivojević
Stage Crew Chief Zoran Mirić
Sound Operater Roko Mimica
SETS AND COSTUMES WERE MANUFACTURED IN THE NATIONAL THEATRE WORKSHOPS