Art Programme titled "Music of Love and Hope – Heritage All Inclusive" staged at the Republic Square, at the National Theatre Main Entrance
31 August 2021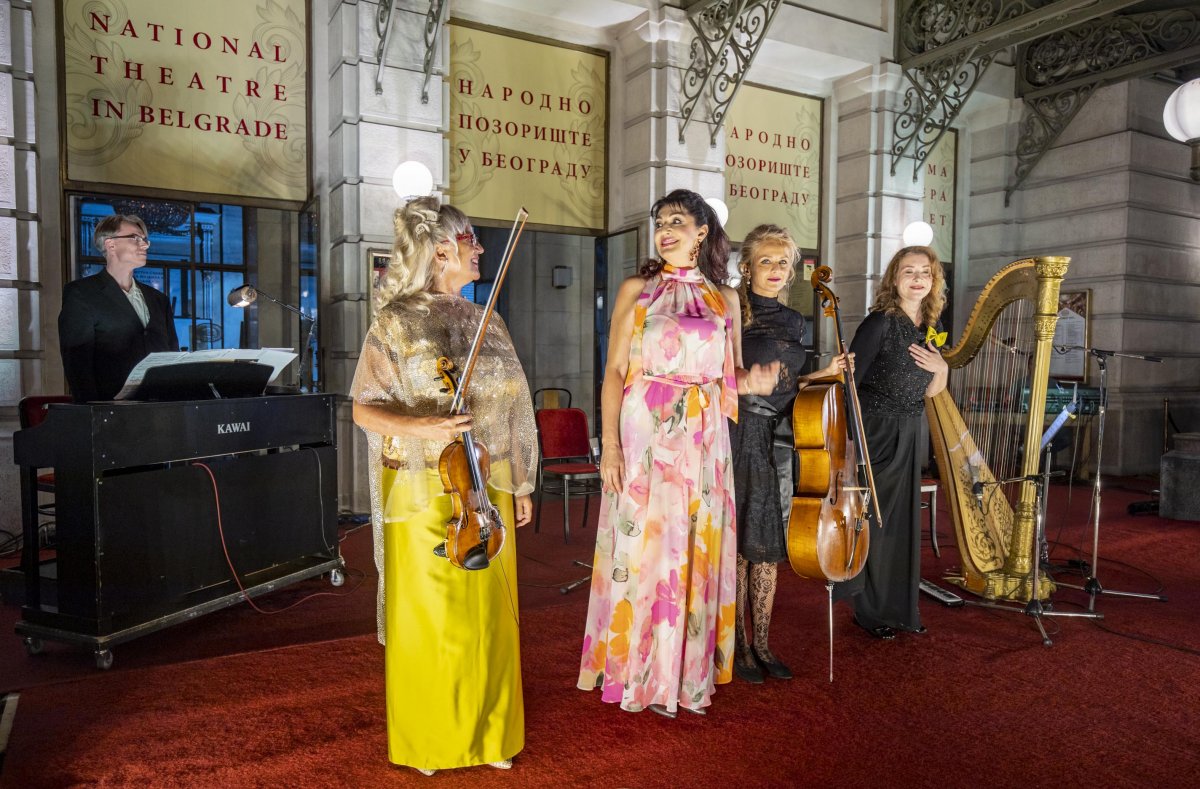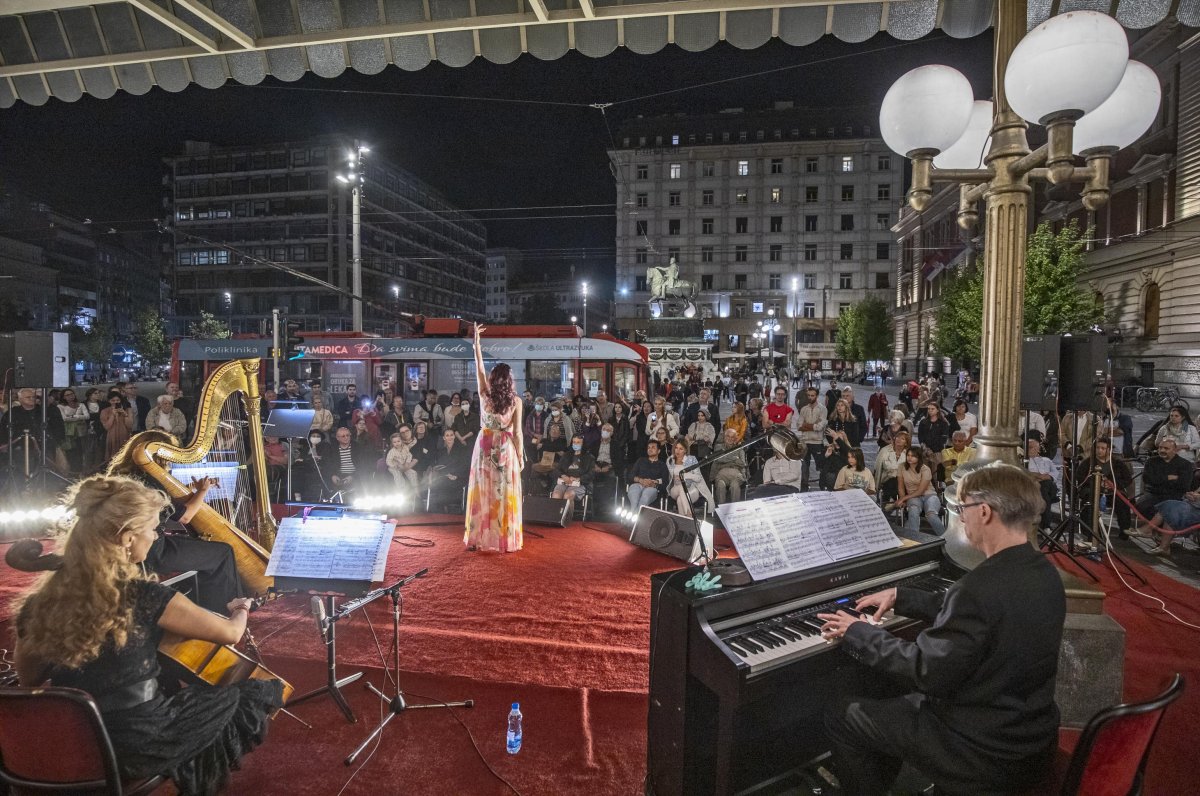 As an overture to the European Heritage Days, the National Theatre in Belgrade on August 31 staged an artistic programme in open air titled "Music of Love and Hope – Heritage All Inclusive", with the participation of the Chamber Ensemble and soloists of the National Theatre.
In a beautiful setting at the Republic Square, in front of the National Theatre main entrance, the principal opera artist, mezzo-soprano Jadranka Jovanović, concertmaster of the Opera Orchestra Edit Makedonska, cellist Irina Skorikova, harpist Gorana Ćurgus and guest pianist Uki Ovaskainen, independent art associate at the String Instruments Department of the Faculty of Music in Belgrade gave their performances.
Delighted audience enjoyed the magnificent performances of "Solveig's Song" (E. Grieg), "Ave Maria" (J. S. Bach/C. Gounod), "Slave Girl's Dance - Romanian Dance" from the ballet "The Legend of Ohrid" (S. Hristić/M.Živković), "Gabriel's Oboe" from the film "The Mission" (E. Morricone).
Carefully selected programme also included "Meditation" from the opera "Thais" by Jules Massenet, "Serenade" by Franz Schubert and popular Neapolitan song "I' te vurria vasà" (E. Di Capua).
Prima donna Jovanović, accompanied by the Chamber Ensemble performers, returned for encore singing Schubert's "Serenade".
With this free concert the National Theatre announced its participation in the European Heritage Days, themed: "Heritage: All Inclusive!", which start in the middle of September organised by the Ministry of Culture and Information and Belgrade City Administration.