Successful Guest Performance of the National Theatre Ballet at a Music Festival in Spain with the Show "Dictionary of the Khazars – Dream Hunters"
3 September 2021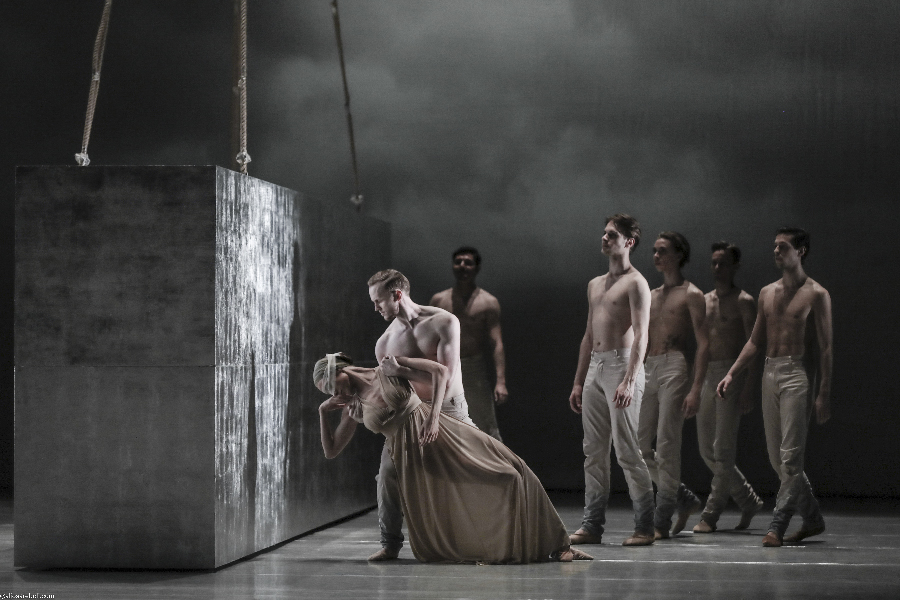 On September 3 at "Festival de Verano de Escorial" music festival the National Theatre Ballet gave a performance of "Dictionary of the Khazars – Dream Hunters" at the theatre – Auditorium in Escorial, which has been for centuries the seat of Spanish monarchs situated near Madrid, and the delighted audience rewarded our artists with a long applause while calling out "Bravo".
The cast members included Sonja Vukićević, Sanja Ninković, Milica Jević, Tijana Šebez, Mina Radoja, Ljiljana Velimirov, Maja Stojakov, Milena Ogrizović Dejan Kolarov, Milan Rus, Igor Pastor, Nicola Bianco, Jose Iglesias, Miloš Živanović, Antonio Bibbò
Escorial, a museum town, every year gathers artists from all over the world and it is the first festival this year that welcomed artists and audience.
"Dictionary of the Khazars – Dream Hunters" ballet premiered at the National Theatre in Belgrade on May 19, 2018, and it is based on the novel by Milorad Pavić, directed by Livija Pandur and the choreographer is Ronald Savković.
The music composed specially for this ballet project is the work of Miroslav Bako, set design was created by Numen, conceptual art and design company, costume designer is Angelina Atlagić, and lighting designer is Jaša Koceli.