Implementation of "Open Balkan Theatre" Project Started with "La Bohème" Opera
22 October 2022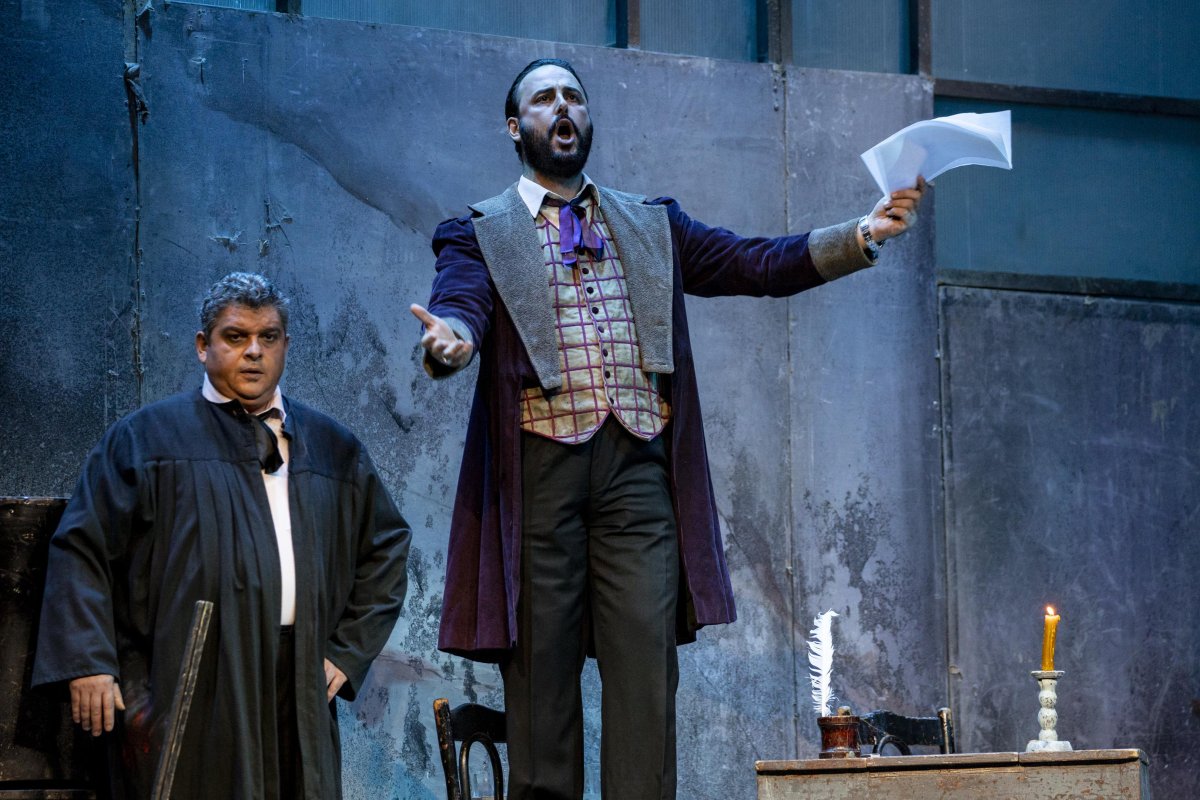 The soloists of the National Theatre of Opera and Ballet from Tirana, Denis Skura, and Marjan Jovanovski from the National Opera and Ballet from Skopje gave guest performances on October 22nd in "La Bohème" by Giacomo Puccini.
With Skura performing the role of Rodolfo and Jovanovski appearing as Marcello, accompanied by the excellent soloists of the National Theatre Opera, the implementation of the recently signed Protocol of Cooperation between Serbia, Albania and North Macedonia started within the framework of the "Open Balkan Theatre" platform, aimed at building stronger connections between the most important national cultural institutions.
"La Bohème" opera, i.e. the story of a bohemian lifestyle in Paris in those days, represent a timeless life story about a group of friends who share life's joys and sorrows, partings and reunions, celebrating life regardless of their destitution and illness that takes away the young seamstress Mimi in the last act.
After being absent for several years from the stage of the National Theatre in Belgrade, the opera was conducted by maestro Bojan Suđić, under whose baton "La Bohème" first premiered on June 21, 2000.
This performance was dedicated to the principal opera singer and the then Opera Director of the National Theatre, Predrag Protić (1945-2021), who directed this and other performances that have remained in the repertoire to this day.
On this occasion, in the hall of the Main Stage stalls, an exhibition dedicated to this exceptional artist was opened, which, through posters of the operas he directed and photographs of his performances, unveils a part of his rich and successful long-lasting career at the National Theatre.
The exhibition prepared by Dragan Stevović will be open to the public until November 22.
At the end of the performance, the Artistic Director of the National Theatre Opera, Nikola Mijailović, presented a bouquet of flowers to Mrs. Gordana Protić, the wife of Predrag Protić.