Nela Mihailović and Ljubomir Bandović won the Best Actress and the Best Actor Awards at the 23rd "Petar Kočić" Theatre Fest in Banjaluka for their roles in "The Balkan Spy"
10 July 2021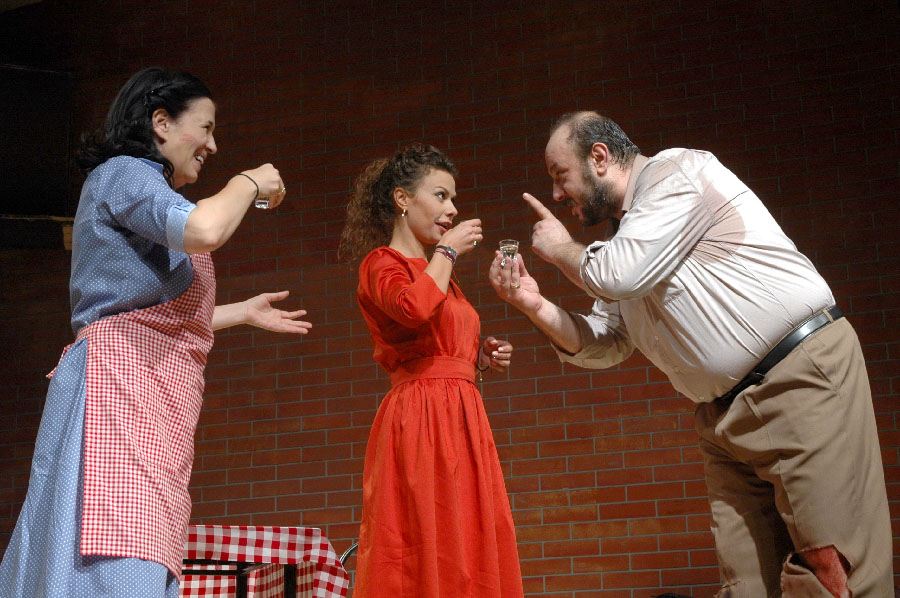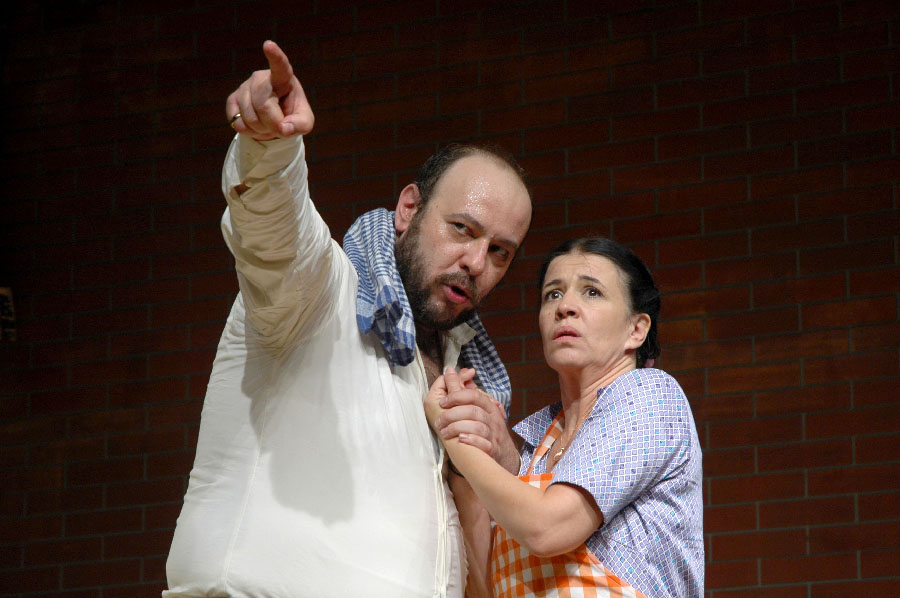 The National Theatre in Belgrade premier stage actress, Nela Mihailović, won the Best Actress Award for her role of Danica in "The Balkan Spy" play, while her direct partner Ljubomir Bandović won the Best Actor Award for his portraying of Ilija Čvorović at the 23rd "Petar Kočić" Theatre Fest in Banjaluka.
The professional jury composed of Senad Bašić (Jury president), Dejan Projkovski and Olja Đorđević made a unanimous decision.
The Festival was held from July 4 to July 10 at the National Theatre of the Republic of Srpska in Banjaluka.
"The Balkan Spy" play, based on Dušan Kovačević's text, directed and adapted by Tatjana Mandić Rigonat was performed on July 5 within the Main Festival Programme.
Other cast members are Dušanka Stojanović Glid (Đura, Ilija's twin sister), Katarina Marković (Sonja Čvorović), Milutin Milošević (Tenant) and Vanja Milačić (Anchorwoman).
The plot of the show was the play which is less known than the scenario, and it also greatly differs from the legendary film from 1984.
The focus of this new version of the famous Kovačević's play, which premiered on October 1, 2018 on "Raša Plaović" stage, is on the social paranoia, media propaganda, on how to generate fear and enemies, and all that was added to it is documentary material from various Serbian media whereas every character represents a paradigm of certain situations, profiles, tendencies…