Successful Premiere of Bizet's "Carmen" on the Sava Promenade within a Spectacular Music and Theatrical Event "Opera on Water"
4 September 2021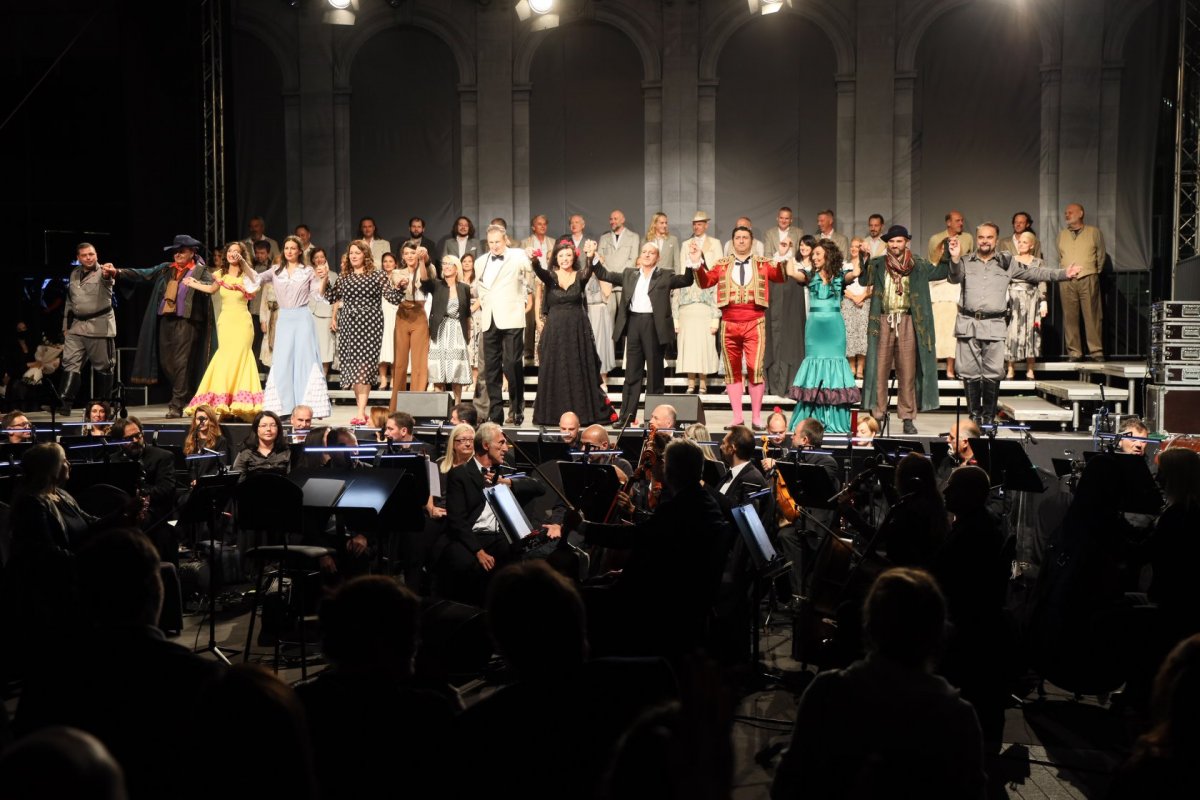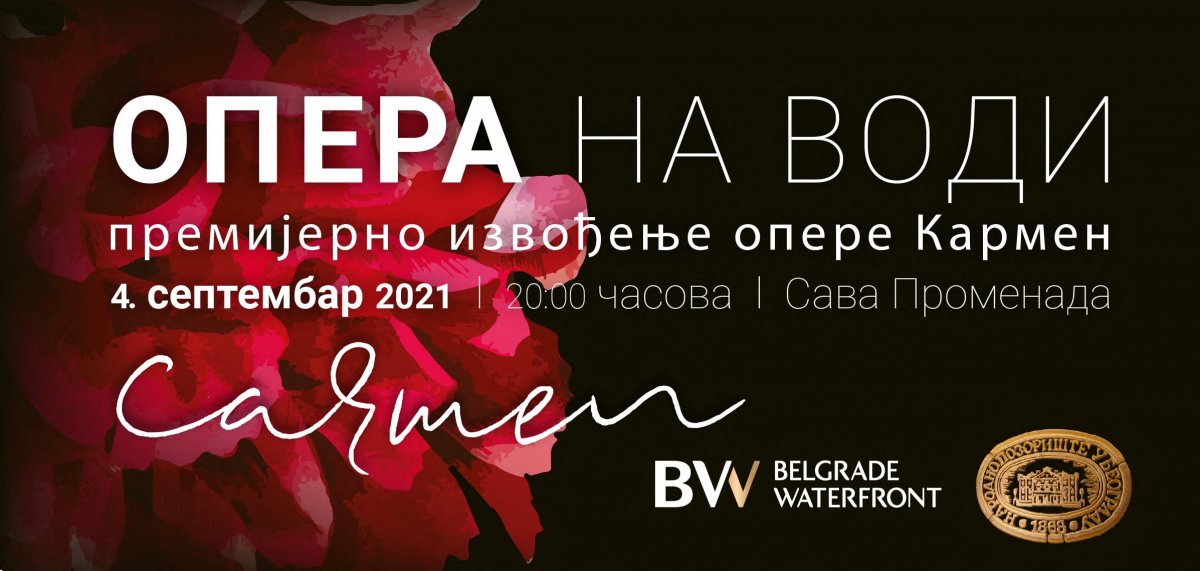 On September 4 on the Sava Promenade Georges Bizet's opera "Carmen" premiered with great success within the spectacular music and theatrical event "Opera on Water", conducted by Dejan Savić and directed by Mario De Carlo.
A large audience was thrilled to watch this masterpiece of the famous French composer in which the title role, the opera "femme fatale", who professes her love of freedom above all else, even above love itself, was magnificently played by mezzo soprano Sonja Anastasia, the soldier Don Jose was played tenor Zoran Todorović, toreador Escamilla was played by baritone David Bižić, while the role of Micaela, a country girl, was played by soprano Mirjana Nedeljković.
In this opera that revolves around the story of Carmen, a fatal Gypsy who is a symbol of sensual, passionate, independent woman whose love of freedom survives even in the face of death, which was based on the novella by Prosper Mérimée, the Choir and the Orchestra of the National Theatre Opera in Belgrade also participated.
The premiere performance was attended by Prime Minister Ana Brnabić, Deputy Prime Minister and Minister of Mining and Energy Zorana Mihajlović, members of the diplomatic corps…
The National Theatre in Belgrade in coproduction with Belgrade Waterfront company and the main organiser Human District, thus continued the tradition that started in September 2018 when "Opera on Water" was held for the first time to celebrate 150th anniversary of the National Theatre.
On that occasion the entire music ensemble of the National Theatre performed the parts from the most celebrated operas in front of more than 6,000 spectators.