Cantata "Carmina Burana" had its premiere within the "Belef" festival
29 June 2022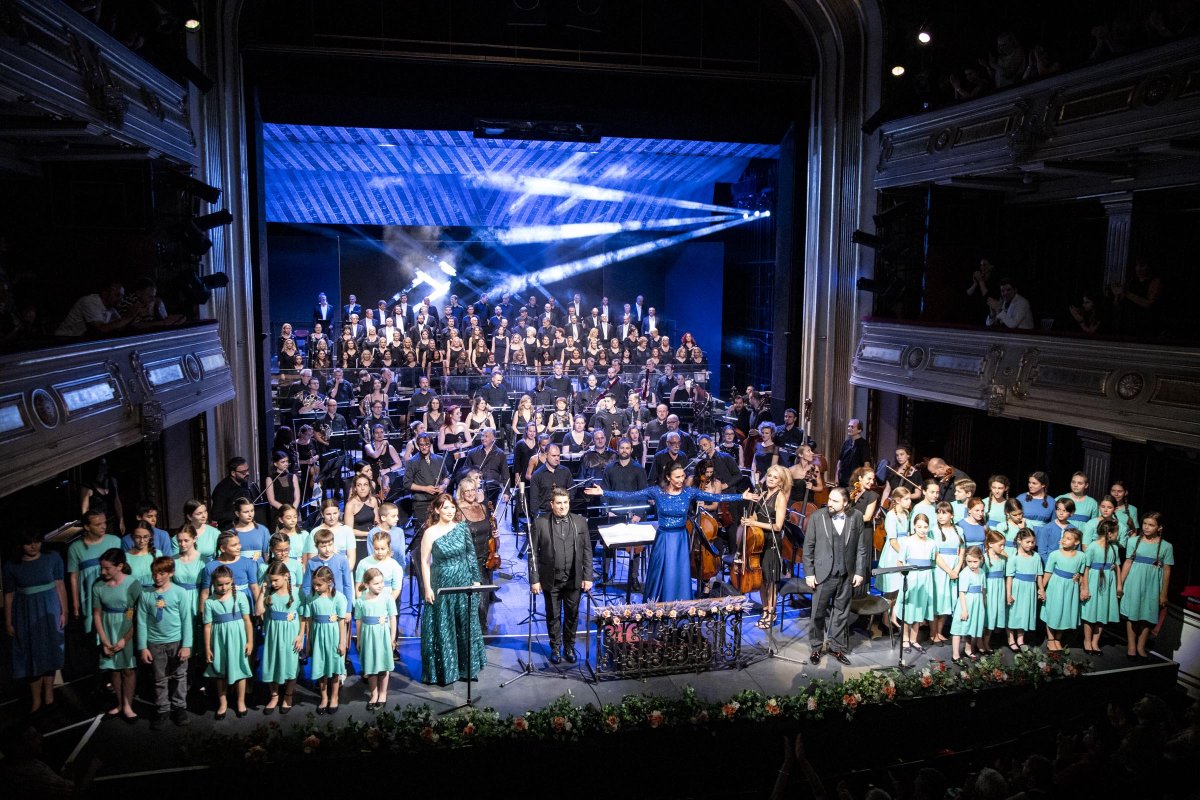 Cantata "Carmina Burana", the most popular work of the German composer Carl Orff, conducted by Dragana Radaković, had its premiere on June 29 on the Main Stage within "Belef" the Belgrade Summer Festival.
In the unique musical spectacle, together with the Choir and Orchestra of the National Theater in Belgrade, the RTS Choir and the Choir of the Children Cultural Center Belgrade, as soloists appeared Snežana Savičić Sekulić soprano, Stevan Karanac tenor and Dragutin Matić baritone.
The Concertmaster was Edit Makedonska; assistant conductor Đorđe Stanković.
The RTS Choir was prepared by the conductor Jakov Milutinović, and the Choir of the Children Cultural Center Belgrade by the conductor Nevena Ivanović.
"Carmina Burana" is the first part of the musical triptych "Triumph", on which the composer worked for more than a decade and a half, and is certainly the greatest, most popular and most successful segment. The piece written for a trio of vocal soloists (soprano, tenor and baritone), a large mixed choir and symphonic orchestra, intensified significantly by percussion instruments, was created during 1935 and 1936. It was inspired by a set of verses, under the same name from the 13th century, found in a Bavarian monastery Benediktbeuern Abbey close to Munich.
"Carmina Burana" had been staged just once at the National Theater in Belgrade, with a premiere held on October 11, 1973, also on the Main Stage.
Conducted by Bogdan Babić, directed by guest director from Munich, Heniz Arnold, the soloists were Olga Đokić (soprano), Predrag Protić (tenor) and Nikola Mitić (baritone), the Ballet and Choir of the National Theater and the Children Choir of the school "Drinka Pavlović"
The set designer was Vladimir Marenić, costume designer Božana Jovanović, and the choreographer Jovan Despotović.