"Madama Butterfly" of Torre Del Lago Puccini Festival was Performed on the Main Stage
28 November 2021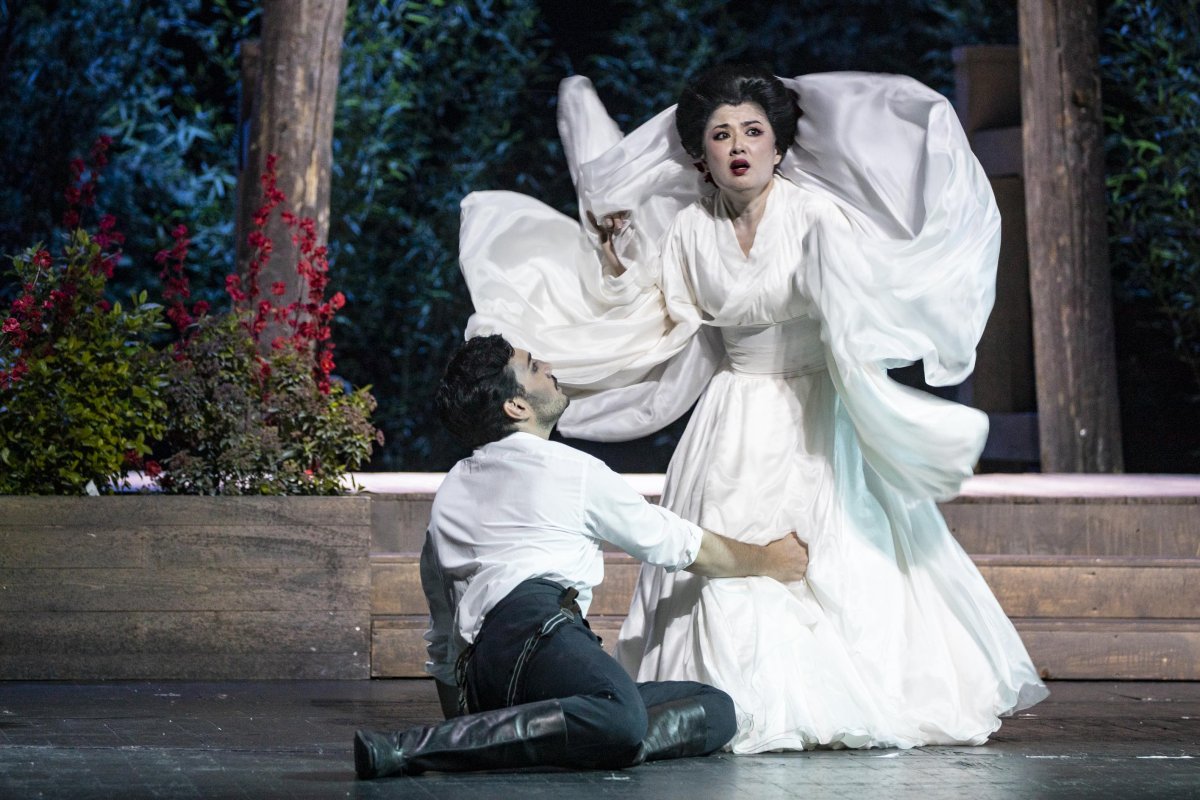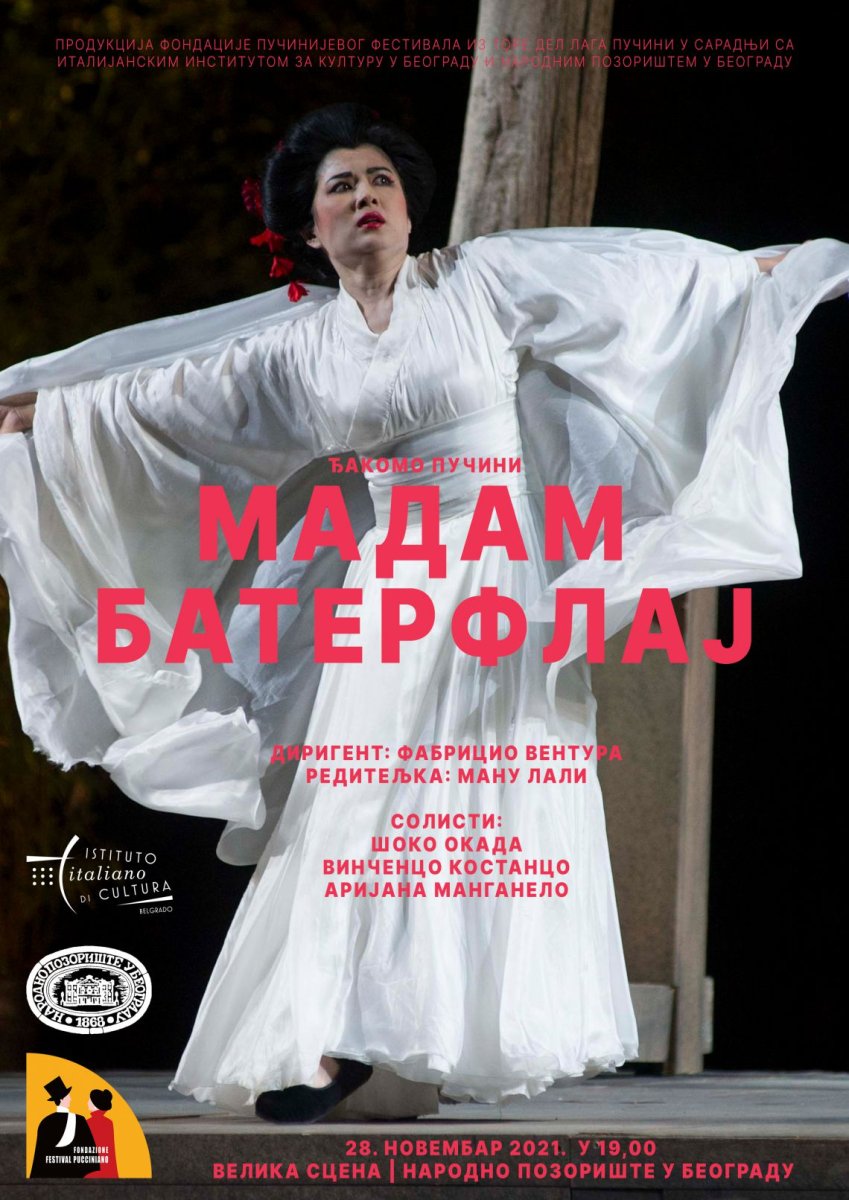 The exclusive performance of the opera "Madama Butterfly" by Giacomo Puccini, produced by the Puccini Festival Foundation from Torre Del Lago, a place in which this famous Italian artist lived and composed his unforgettable pieces of music, took place on November 28 on the Main Stage.
A delighted audience gave standing ovations to the entire artistic ensemble of this opera whose guest performance was organised in cooperation with the Italian Cultural Institute in Belgrade.
The Puccini Festival in Torre Del Lago which takes place every year in the beautiful open-air setting of the Grand Theatre before several thousand spectators is the most important event dedicated to this most represented and loved all-over-the-world opera composer of the 20th century.
Giacomo Puccini spent three long years documenting and studying Japanese customs and traditions in order to create the character of Cio-Cio-San, his heroine who after 117 years after it was first performed on February 17, 1904 at La Scala in Milan and 101 years since its first performance at the National Theatre in Belgrade on February 11, 1920, still preserved its irresistible charm.
Director Manu Lalli set this opera to correspond to this time and age putting the focus on two topical issues – ecology and the problem of a man's behaviour towards a woman.
In her version, unlike the classical "Madama Butterfly", Kate Pinkerton leaves her husband out of solidarity with Cio-Cio-San, instead of taking her child.
In this opera conducted by Fabrizio Ventura, with magnificent set design that included beautiful forest of real trees, the following artists appeared: Shoko Okada (Cio-Cio-San), Vincenzo Costanzo (Pinkerton) and Arianna Manganello (Suzuki) as well as the soloists of the National Theatre Opera – Miodrag D. Jovanović (Sharpless), Siniša Radin (Goro), Mihailo Šljivić (Yamadori), Aleksandar Stamatović (Uncle Bonze), Nikola Basta (Imperial Commissioner) and Svetlana Lovčević (Kate Pinkerton).
The orchestra and chorus of the National Theatre of Belgrade also participated in the performance.
Edit Makedonska was the concertmaster and Đorđe Stanković was choirmaster.